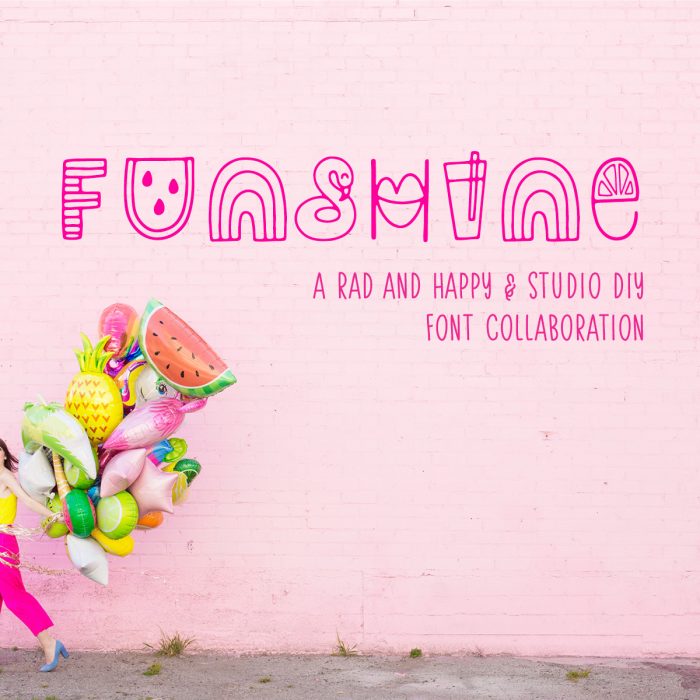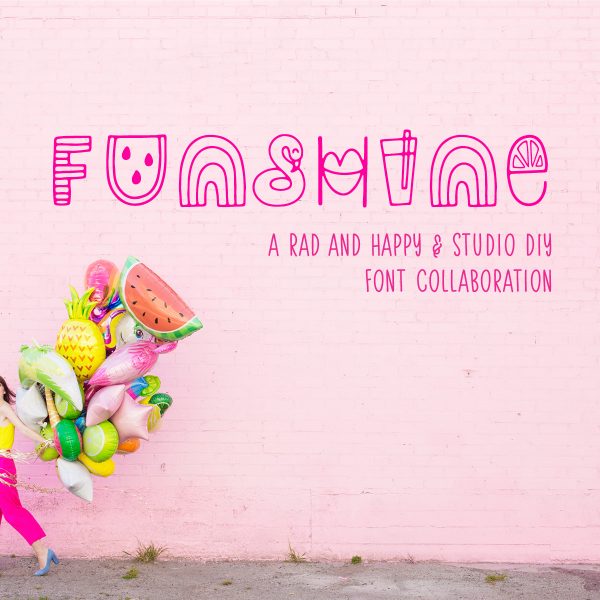 Our font collab with Rad & Happy is here! It's live!! A font collab you say? Let me explain in case you missed the news!
Tara over at Rad & Happy is a crazy talented hand letterer and doodler and she makes the cutest holiday (and everyday!) fonts. I'm lucky to know Tara in real life and it just seemed like the perfect collab to team up on a font inspired by all things Studio DIY and summer. I love the idea of having something you can incorporate in big life moments (like invitations for a baby shower or birthday!) and small ones too (like a Saturday afternoon coloring page) while you make memories with your friends and family!
So I put together a huge list of every icon, pattern and theme that defines Studio DIY and Tara ran with it and turned it into THIS!!! We're calling it FUNSHINE for obvious reasons. 😉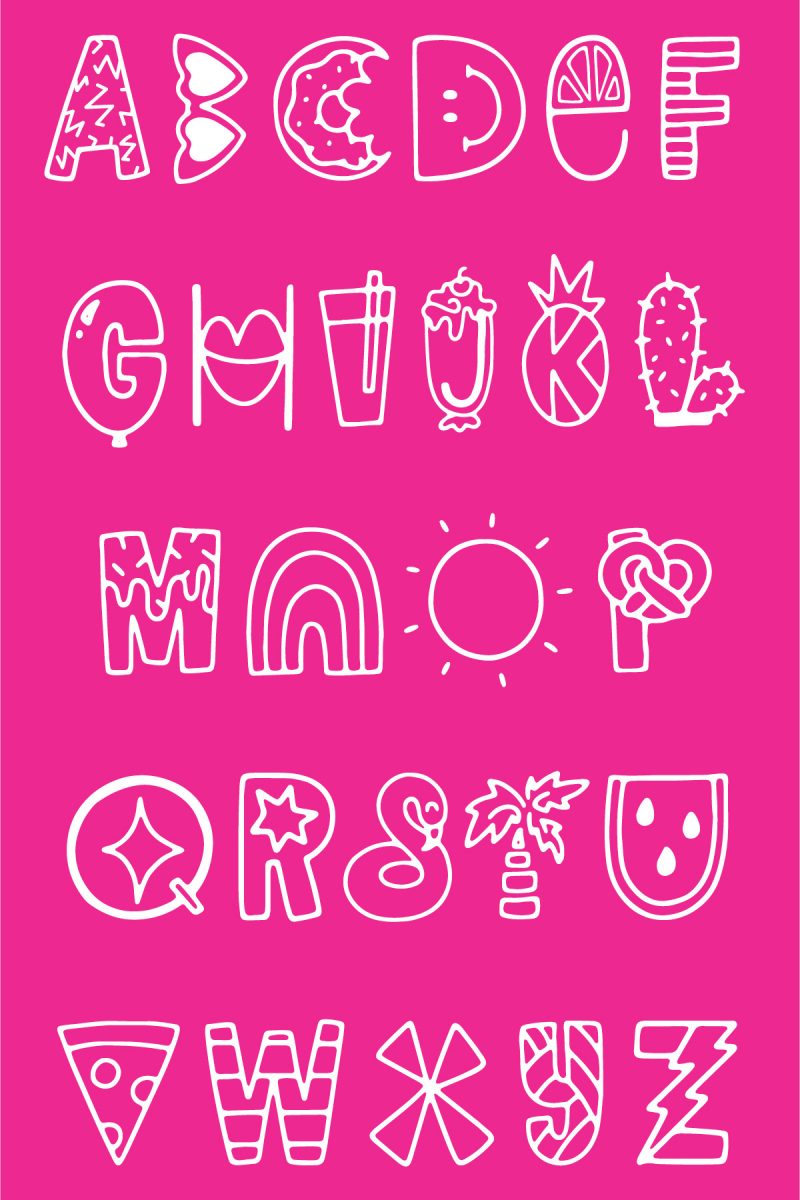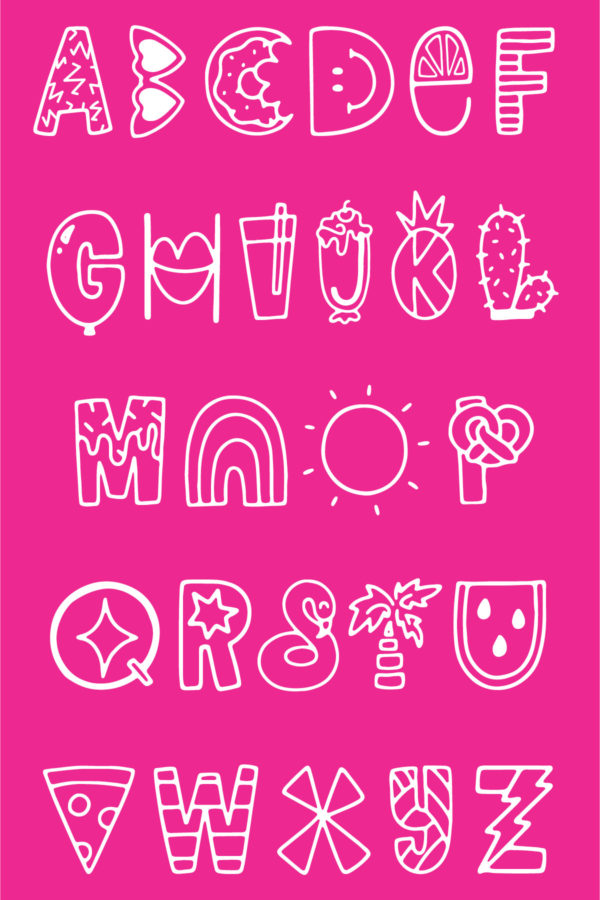 If you've never purchased a fun font like this before, lemme tell you about it! It works just like any other font on your computer once you download and install it. Here's a few ways you can use the font:
-Make coloring pages for your kids (with their names or just the alphabet typed!)
-Make thank you notes for kids birthday gifts that they can color + send!
-Make invites + decor for bachelorettes, birthdays, showers or other events
-Create custom "stationery" by typing your name on the top of a page
-Print + cut out individual letters as cupcake toppers
-Decorate a classroom
-Make name tags for the kids in your class for the first day of school
-Create art prints for a dorm or nursery
-Make gift tags for presents
-Create graphics for your business (Yes, you can buy a commercial license!)
-On a website or in email newsletters as the headers
-Use just a few letters mixed in with a regular/standard font for any of the above!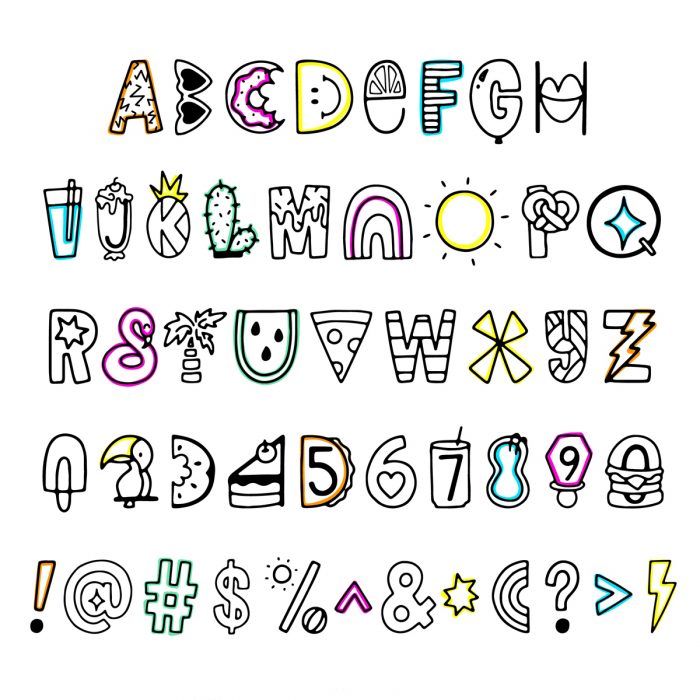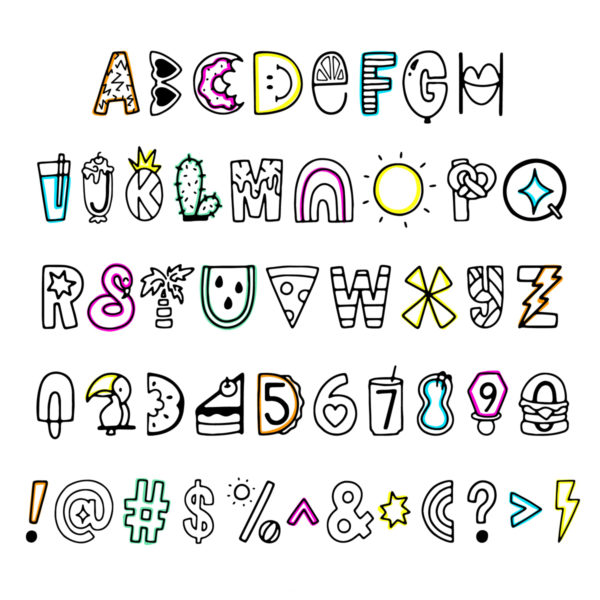 Up there is the full font including numbers and symbols so you can see what you get with the download! We're doing early bird pricing for a limited time only so snag it now for only $8 for personal use!! And be sure to tag Tara and I in your pics and stories of you using it!!! I cannot WAIT to see it in action! I've already got a ton of coloring pages printed for Arlo to use this weekend! Eeeeee!!
SaveSave
SaveSave
SaveSave
SaveSave
SaveSave