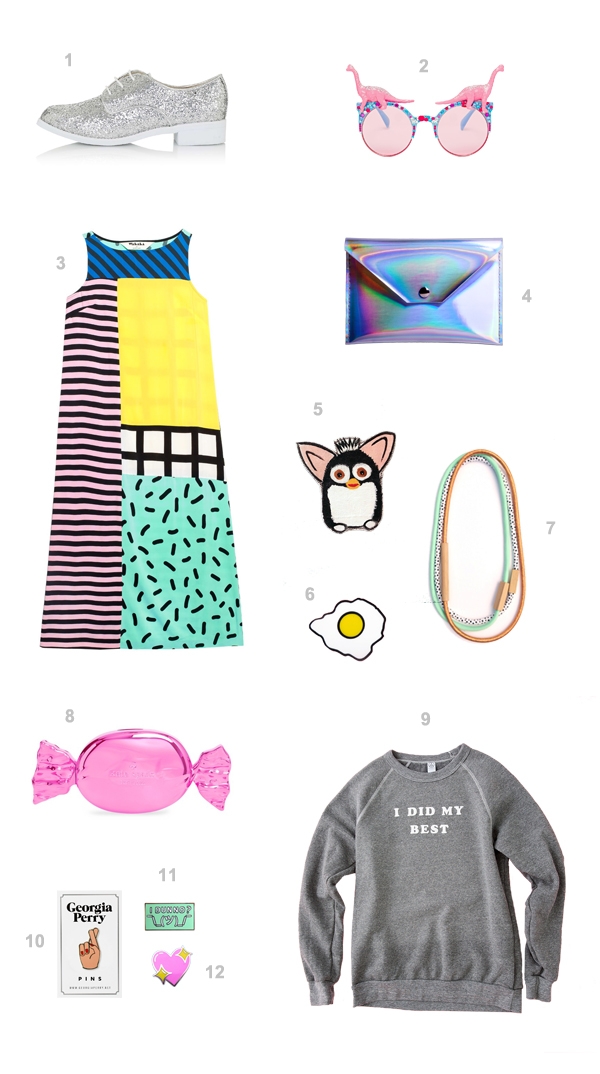 We've got our first gift guide of the season for you today! And it's all about things you can wear! Or well, things the recipient can wear. If you can manage to give any of these items away… We've rounded up some of our kookiest faves for your friends that aren't afraid of the bold and the colorful!
No. 1 Glitter Shoes
No. 2 Dino Sunnies
No. 3 Gorman Dress
No. 4 Holographic Laptop Case
No. 5 Furby Patch
No. 6 Egg Brooch
No. 7 Wood + Fabric Necklace
No. 8 Candy Clutch
No. 9 I Did My Best Sweatshirt
No. 10 Fingers Crossed Pin
No. 11 I Dunno Pin
No. 12 Heart Emoji Pin
p.s. A flair advent calendar!