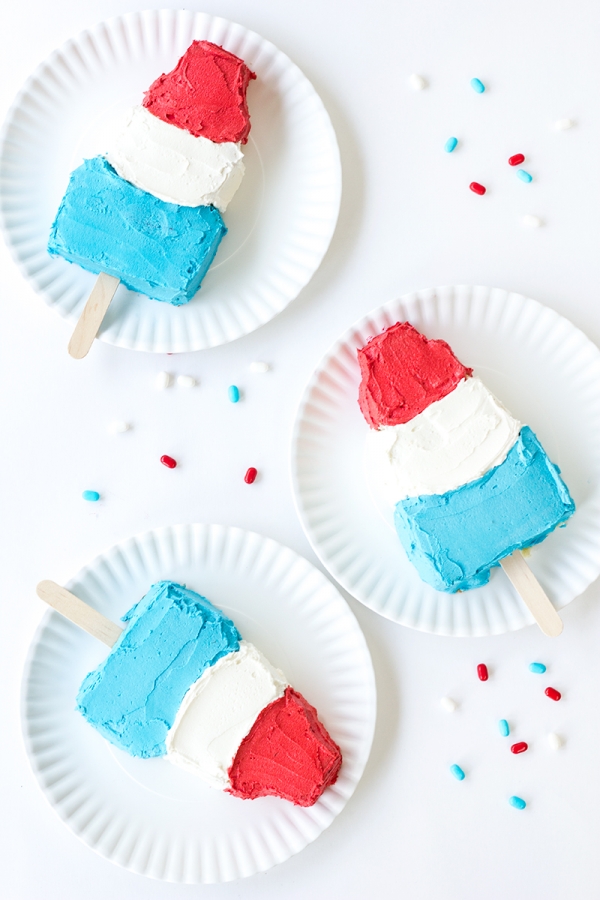 Ice pop cakes, it's not too late to make 'em!
We had three back to back shoots yesterday so we could cut out early and start celebratin' America! We even Periscoped from one of them. Are you on that app yet!? It's a livestream and it's pretty darn fun. Find me over there, @studiodiy! Anyway, I hope everyone that's stateside has a safe and wonderful July 4th, and don't forget your sunnies, sammies, snack trays, balloons, and cakes! I'll see you back here on Monday for a little something called National Kissing Day! Yes, it's true. PUCKER UP!
Links to love, watch + procrastinate with…
My new favorite song and a 6 year old dancing better to it than I ever will.
Read this book on our trip and have since wanted to get rid of EVERYTHING I own. So good.
Been livin' in my overalls but now I also want this?
When Rihanna pranks Jimmy Kimmel, it's pretty fantastic. *Language warning!*
Grin and wear it.
NEED this. One for every room, please.
I might need to pull the trigger on these pants. Only $30!
Projects to try + sugar rushes to be had…
Cactus balloons!
Some fruity ice cubes for your summer par-tays!
I think my patio umbrella needs a makeover.
Hope you're all making these donuts this weekend!
Is it cool if I start making these flamingo toys for my future kids… now?
OK and this flamingo ring toss, too.
LOVE this pop up birthday card!
PB&Js and sundaes should always go together.