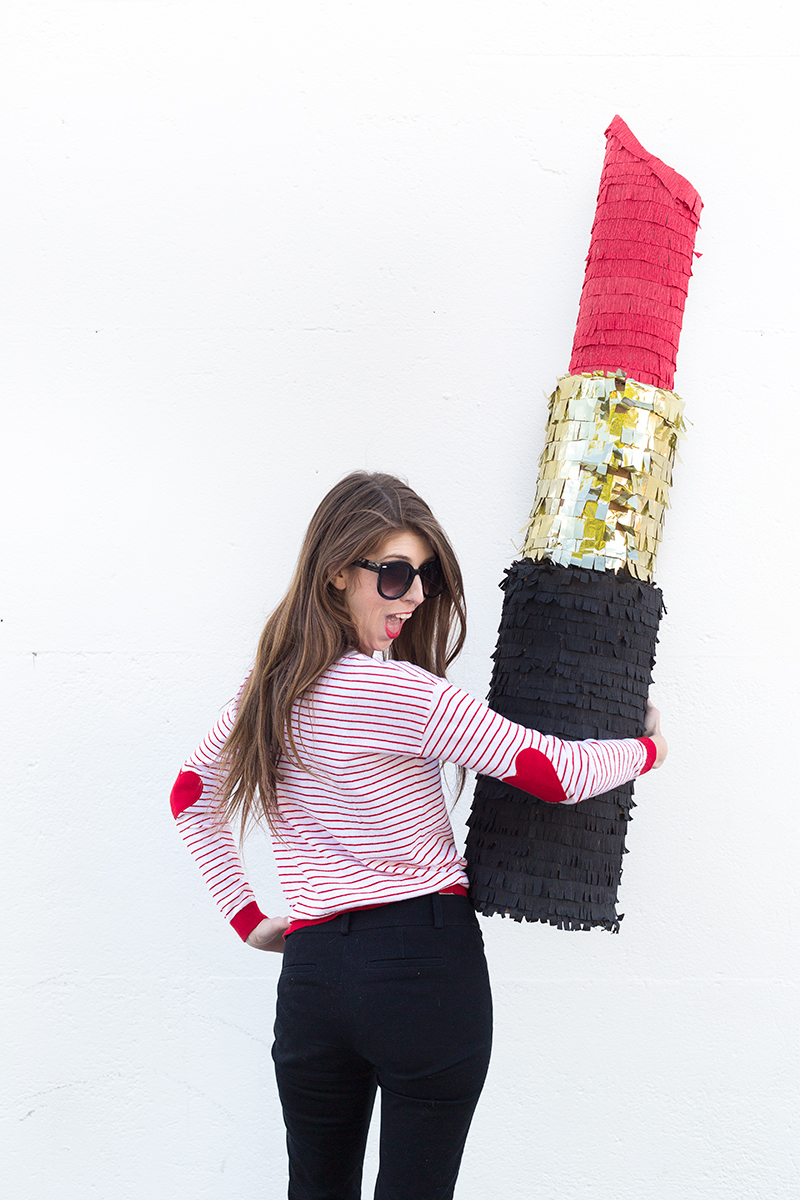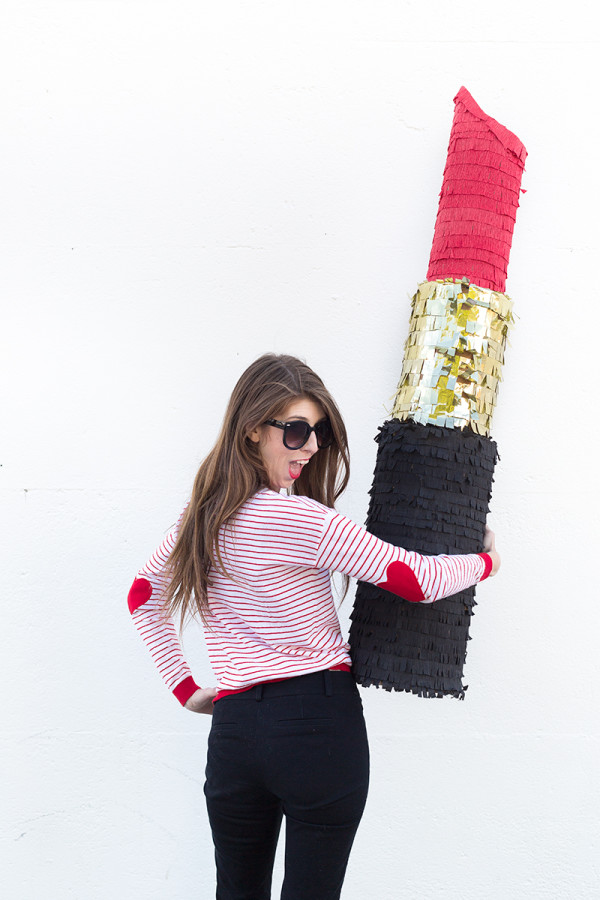 Glad you all loved the lipstick piñata as much as I did! And also, this sweater with the heart patches!! A new fave!
This has been an exciting and terrifying week! The newest Studio DIY team member, Samantha, joined the team to help me try to regain some of my sanity (a tall order!) and I had to make some big, scary decisions about the biz this week, too. All good things, but terrifying nonetheless for this creature of habit control freak! Additionally, I spent all of last night sobbing at the Parenthood finale. Can't believe it's over. To distract myself, this weekend we have dinner and brunch with friends, some work and I'm attempting to finally, officially change my name. WOOT! What's everyone else up to? Fun stuff I hope. Keep it awesome!
Links to love, watch + procrastinate with…
Dazzling. (I've been dying for this sweater, and it's 40% off now!)
The coolest high school teacher of them all.
Hehe, kinda loving these for v-day!
This is how I feel most days.
Sorry I'm late…
I love Joy's illustrated family portraits!
If you're in LA, Jeran is hosting a Valentine's Day workshop at West Elm LA! Snag your ticket here!
Projects to try + sugar rushes to be had…
Print your Super Bowl Bingo and ready your balloons.. it's game time!
Emoji nail art!
These printable calligraphy Valentines are DA BOMB!
Well, this sounds delicious.
This flower installation is pretty mind blowing.
I need this receipt organizer!