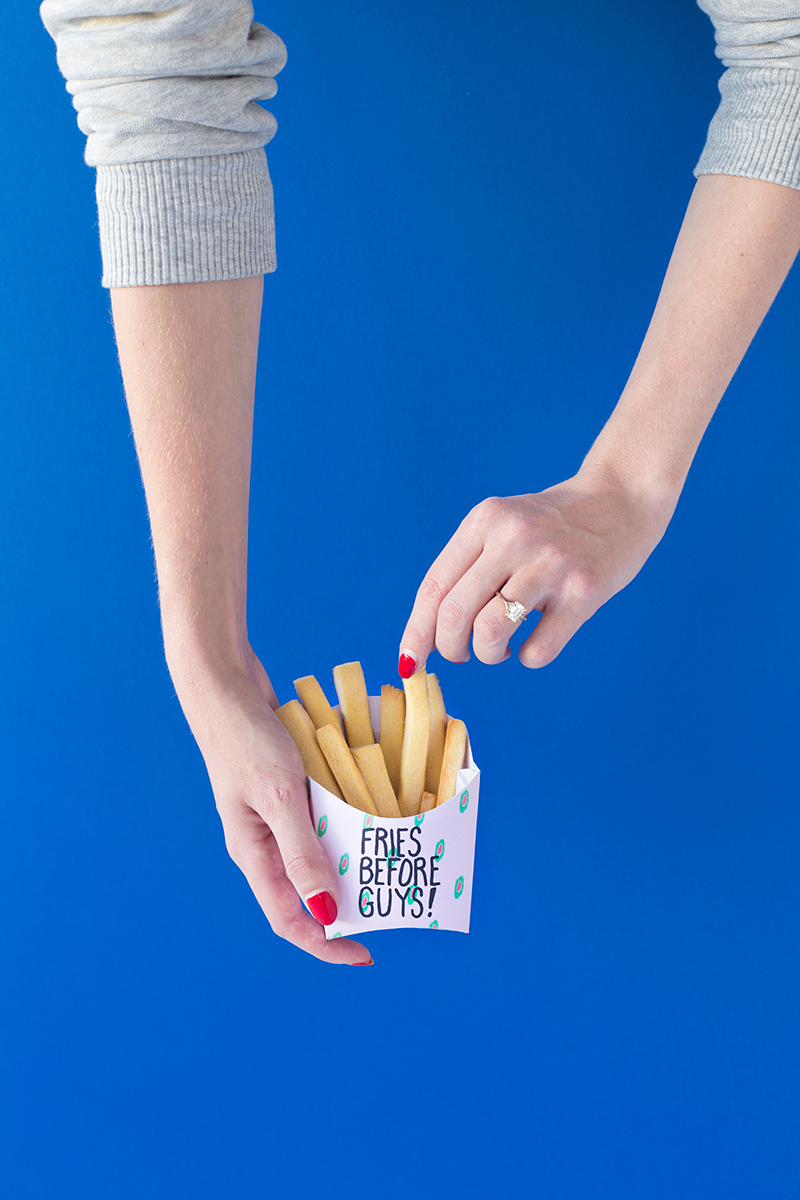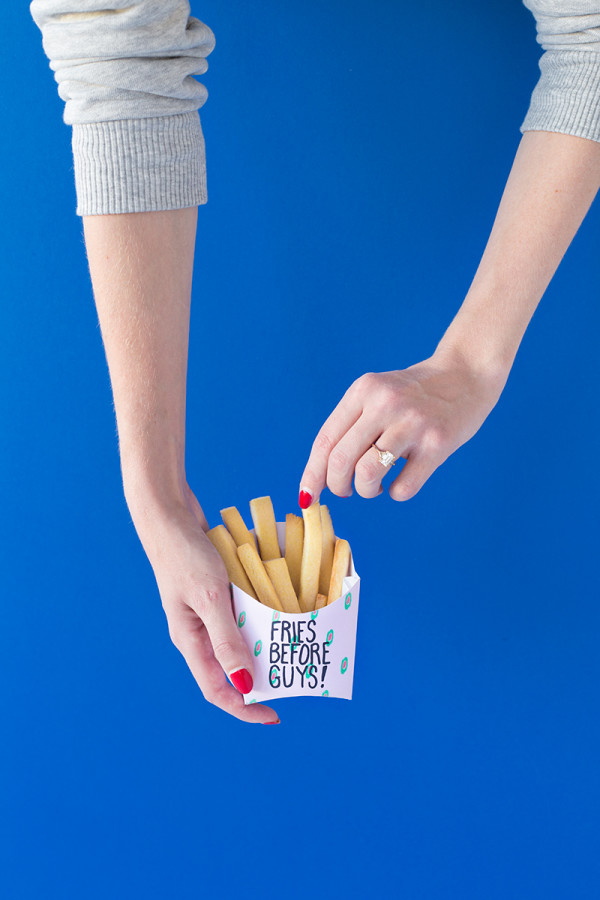 Fries Before Guys! Tomorrow is Galentine's Day, print these here! P.S. The Today Show featured these on air on Thursday (Say what!??!) You can watch the segment here (around the 2 minute mark!).

I'm cutting out early today as I prep for a little rendezvous in Palm Springs for Modernism Week! AND it's Valentine's Day. AND I'm doing an extra special little somethin' somethin' with West Elm on Instagram this weekend, so be sure to head over there, too. PHEW! It's shaping up to be a pretty productive week! Next week, I'll be mourning the loss of an excuse to put lips, hearts and pink on everything but don't worry, I've got some fun stuff planned anyway. So tell me… what is everyone doing for Valentine's Day!? Have a good one!
Links to love, watch + procrastinate with…
Life's essentials.
You make me happy!
One more Fries Before Guys gem. I can't quit it!
Hehe! Emoji purse!
Sweet typography. (Literally)
Have we all agreed yet that this is the best song?
I've been loving this shade of purple lately.
30 most instagrammed LA landmarks.
Projects to try + sugar rushes to be had…
Remember, you love them more than donuts.
But first, unicorns.
Pretty, pretty watercolor heart cookies!
Loving on these valentines… made from cardboard tubes!!
PB&J donuts are probably a necessity.
Tic tac toe valentines!!!
All of the THINGS!
Dye your cheerios!