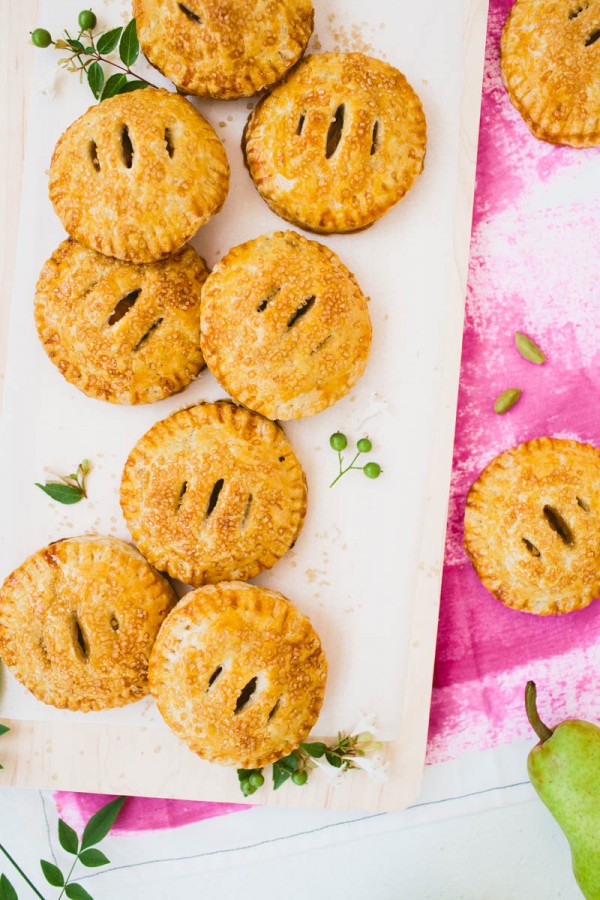 Tomorrow is Pi Day and this is the only way I know how to celebrate! 😉 Get the recipe here! (Photo by Brittany Wood)
SO. Who is on Snapchat? After resisting for approximately ever, I finally joined and I have to say… I kind of love it!? It's very liberating to have a platform where there are virtually no quality standards and no options for editing and perfecting the photos and video you take. I've been sharing some behind the scenes peeks over there and have some more fun things planned that will be Snapchat exclusive too. You can find me over there at, you guessed it, studiodiy! This weekend we're shooting a post I'm pretty excited about and then working on some more details for our Can't Crop This class. (Are you coming!?) I hope you all have a fantastic and relaxing weekend!
Links to love, watch + procrastinate with…
Flamingo sweatshirt!
The cutest puppy pattern!
DID YA SEE the jumbo sized mini cadbury egg bag? No shame, no shame.
The Hidden Cash creator on what he learned.
It's gonna be summer weather in LA this weekend! I need this bathing suit. STAT!
How come I never get the cool flight attendants!?
Kind of loving this idea for making dinnertime easier, even with just the two of us!
This pineapple shirt is the prettiest.
I have these in black and in tan and they are SO comfy. Might need the blue too!?
Projects to try + sugar rushes to be had…
These Holi inspired eggs are AMAZING with a capital AMAZING.
Never thought to paint the soles of my shoes! Imagine if you did it to one of these!?
I'll take all the chocolate, please.
I am OBSESSED with these place card holders.
Love these rainbow printables.
I'm not a coffee drinker but I could get behind cappuccino french toast.
This blew. my. mind. Been sewing since I was 12 and had no idea.