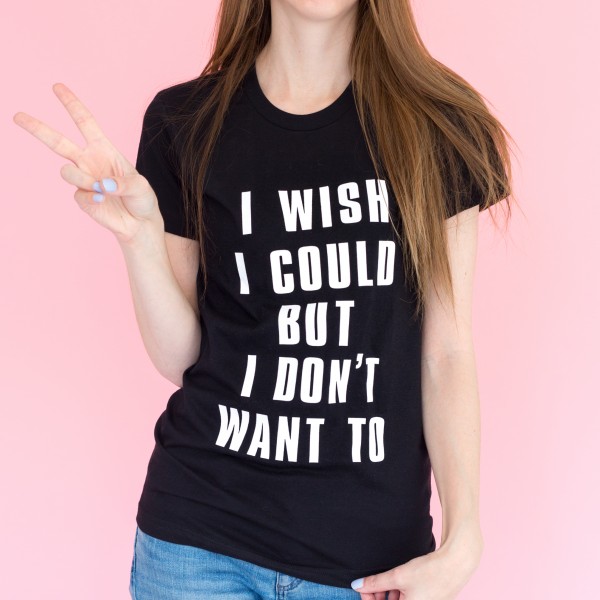 Still obsessed with the graphic tees we made earlier this week.
This week, I got to sample some of LA's best chocolate chip cookies and preview the new LA location of Jeni's Ice Cream (psst.. they're doing free ice cream tonight, 7-10pm!) but I also barely had time to sleep. Self-employment is quite the rollercoaster of (sugar) highs and lows. This weekend I hope to actually take some time off, but with a bunch of shoots next week and our upcoming Instagram class, we'll see if I actually get to do so! Thanks for being so pumped about the projects I shared this week. Always happy when you guys love something as much as I do! I have some fun posts comin' at you next week too, so go have yourself the happiest weekend and I'll meet ya back here on Monday! Hooray!
Links to love, watch + procrastinate with…
"Do you hear that bass, Mom?"
I can totally get away with carrying this glitter watermelon purse, right?
Sooooo, way to upstage the rest of us, dude.
Found this on A Cup of Jo and it's eerily accurate for me AND Jeff.
Dying for these peplum pants. And they're 50% off. TROUBLE!
New Meghan Trainor video out.. I love this song.
Looking forward to reading this book!
The color on these is perfection.
Projects to try + sugar rushes to be had…
Edible flower chocolate. Can you even handle all of that!? AMAZING!
Man, I have the coolest friends.
I said a hip hop…
Disco dancin' letters!
Strawberry mini donuts. Yep.
I am so down with a five foot long cake.