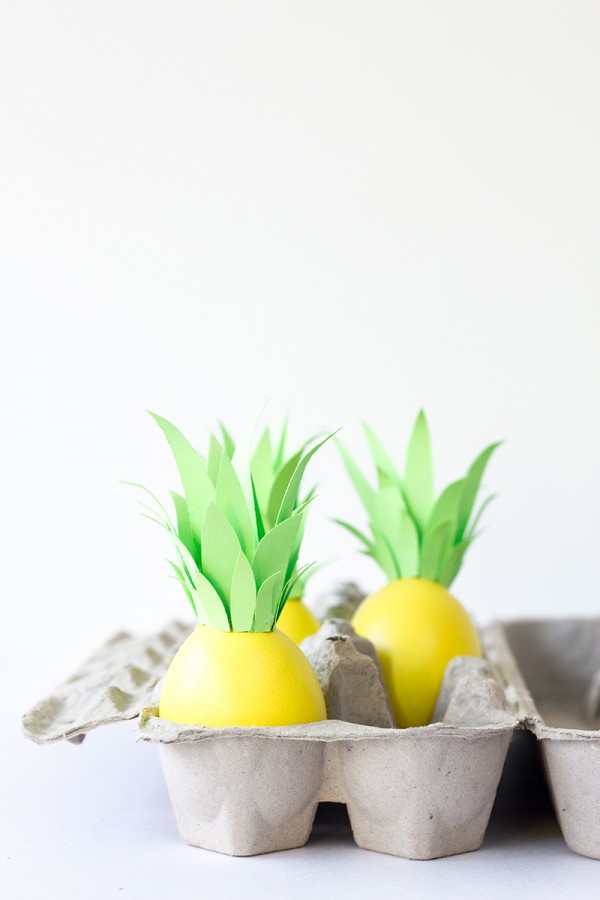 Seen so many versions of last year's pineapple eggs floating around the Internets! Still one of my most popular Easter projects. Long live pineapples!
I am cutting out early this week, folks. After prepping for and hosting the Can't Crop This Class, filming all day Sunday and working on a bazillion other projects in-between, I've been averaging about 4 hours of sleep a night. SO I'm gonna skedaddle in the hopes of taking some real time OFF on Easter. Hip hip hooray! I'm doin' something pretty fun over the weekend on Instagram though, starting tomorrow! So be sure to follow along there. And have the happiest Easter, for those celebrating!!
Links to love, watch + procrastinate with…
My fave clutch that you all loved had sold out but it's now on ASOS!
More kids that are cooler than me.
Lauren's wedding was on Snippet & Ink! They had a donut truck. See why we are best friends?
Love the scallops on this dress!
Been singing this all week. And this.
And dancing to this. EMPIRE IS THE BEST SHOW EVER.
I'm kind of intrigued by these colorful flats!?
I still kind of really want overalls? Or maybe these?
Projects to try + sugar rushes to be had…
Don't forget to make your bouffants or your emojis!
Cutie gold animal Easter eggs!
Turn down for what.
Cinnamon roll bunnies! The cutest!
This giant carrot candy holder rocks my socks.
Edible flower macarons! (Remember my donuts?)