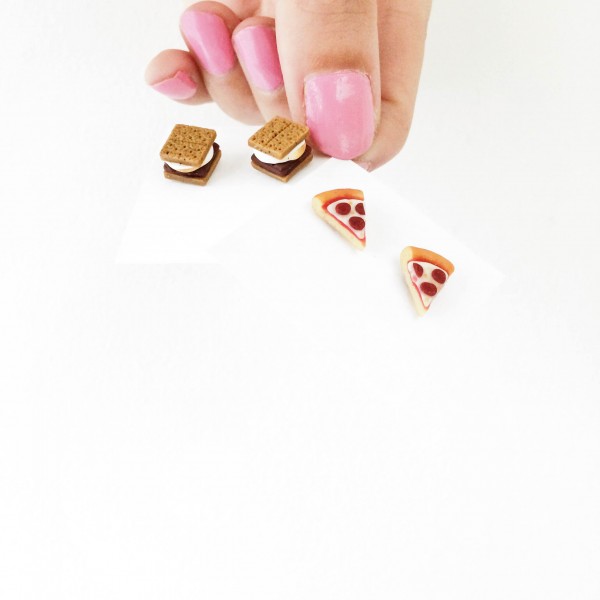 Sooo last week I discovered Inedible Jewelry and I'm OBSESSED!!! I basically bought everything. S'mores earrings + pizza earrings!? DYING.
What a crazy blast this week was! My parents were in town, then Ashley came and we co-hosted a fun little brunch (more on that on Monday!), today my niece + her friends are stopping by the studio for her birthday bash and tomorrow is my Anthropologie workshop! (Who's coming!?) Plus, I'm taking over Balloon Time's Instagram this weekend! Did you catch all that? Ha! I can hardly believe it's May already. It's kind of blowing my mind.
Links to love, watch + procrastinate with…
Extreme piñata-ing.
These went on sale and I finally bought them. Good life decision.
Well if THIS doesn't scream "Buy me!" I don't know what does.
Banana shoes!!!!
Yet ANOTHER kid who is cooler than I'll ever be.
Scallop on scallop on scallop!
73 questions with Matt Lauer, (I'd prefer it be Willie Geist! Did you know I love Willie Geist?)
Projects to try + sugar rushes to be had…
This raw crystal necklace display is pretty amazing.
Oh hey little 'mingos.
Emoji clutches! Ba-BAM!
Well waffles just got SCHOOLED by this.
Why choose between sugar cookies and tacos when you can have BOTH!?