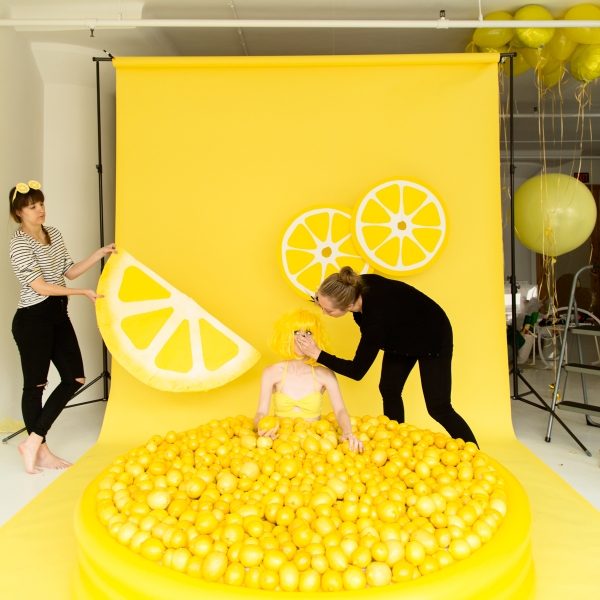 Behind the scenes #cantcropthis shot from our lemon shoot! This has to be my fave shoot to date.
Phew, I feel like I'm having Happy Weekend post withdrawals! It's been SO LONG. I've got lots of good links for ya as a result. Next week we're gonna be sharing some honeymoon recaps and some July 4th DIYs, but first I'm gonna be spending this weekend attempting to get my life back in order and maybe (hopefully!?) get officially adjusted back to this time zone. What are you all up to!? Something summer-y I hope! Have a good one!
Links to love, watch + procrastinate with…
I could listen to Melissa McCarthy talk about her kids all day. (Laughing emoji.) Start at the 1:00.
Flamingo flip flops. Mhm.
Read Amy Poehler's book on our trip and LOVED it.
In case 20 crazy clutches weren't enough.. ONE MORE!
The best ice cream shop in every state. Have you been to yours!?
The pattern on these shorts is SO good!
Emoji earrings for everyone!
This flight attendant is my hero.
Rest in peace, Mr. Featherstone.
Projects to try + sugar rushes to be had…
Love this lip print scarf! So genius.
Well I don't mind if I do.
These coasters have me over the moon! (Hehe)
Yes PLEASE to these whoopie pies.
Cardboard cacti for the win!
Pattern perfection.