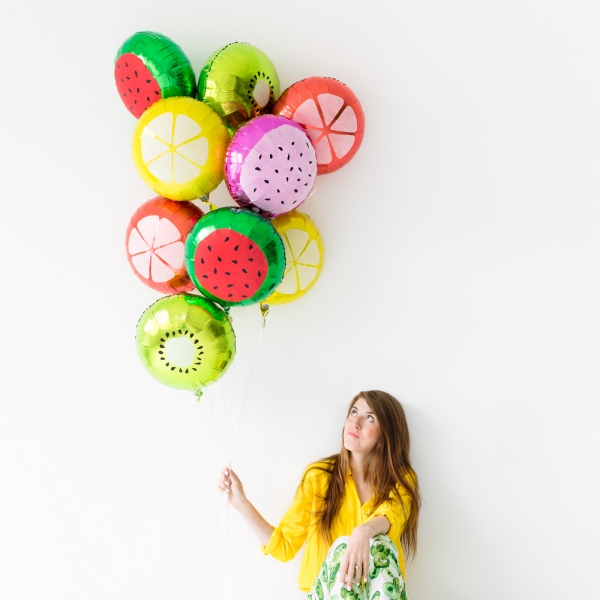 These fruit slice balloons might have been the highlight of my week! (Photo by Mary Costa)
We did the blogger version of two-a-days this week as I prep to head out of town next week for a quick work trip and a quick stop to see THIS LADY! WAHOO! It was shoot after shoot but SO MUCH GOOD STUFF is coming your way! This weekend we're heading out on an ice cream adventure and we're going to Renegade Craft Fair. What are you guys up to!? Soak up that summer, folks!
Links to love, watch + procrastinate with…
I think this is the next book I want to read.
I know guacamole is extra.
The prettiest Grand Budapest Hotel tea party.
For you Nordstrom cardholders, you can shop their mega Anniversary Sale extra early!! Some of my faves:


And ASOS is having a BIG OL' SHOE SALE. WHOOP!


Projects to try + sugar rushes to be had…
Sugar cookie ice cream sammies. BA-BAM!
I just think these brownies look SO GOOD.
A cute kid's summer art kit!
Lovin' this little leafy pouch!
Pom pom party!