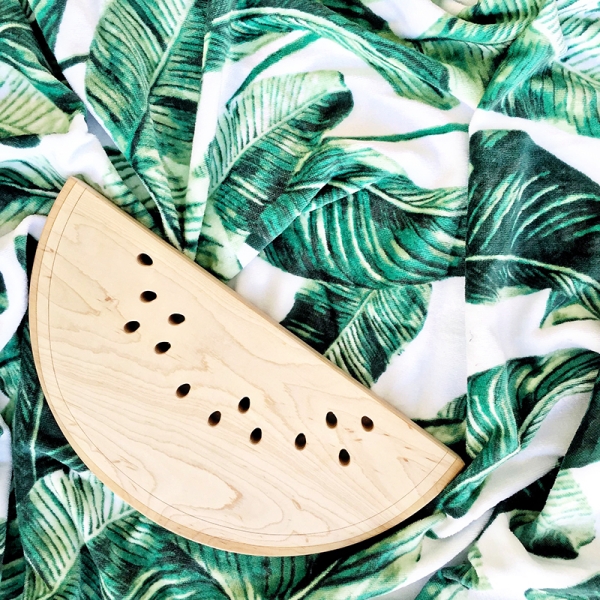 In love with this watermelon cutting board!!!
Hello from Tampa! I'm here working on this fun project, so be sure to follow along on Instagram, Facebook, Snapchat, the works! I had an AWESOME 24 hours in Atlanta visiting my girl Brittni! We hit Victory, The Merchant, Young Blood, Bar Taco (with Anna!), Sublime Doughnuts (THE TOFFEE DONUT!)and Krogg Street Market. ALL highly recommended. Such a fun little rendezvous! Hope you all have some fun things in store this weekend! Happy happy!
Links to love, watch + procrastinate with…
Pretty awesome story from this Dior model!
My friend/idol Alison launched a party how-to course! She throws the BEST parties, you gotta check it out!
The Nordstrom Anniversary Sale starts today! This is one of my faves + my faves (BEST COLORS!) for the lowest price I've ever seen!
And 30% off at J. Crew too! BAH! #badinfluence
This kid is my hero.
Started reading this book about my fave company of all time and I'm pretty excited about it!
Who wouldn't want to attend this retro brunch soiree!?
Projects to try + sugar rushes to be had…
Love these cactus place holders!
Creme brulee cinnamon rolls sound DELISH.
It's high time for an ice cream party!
Embroider your Instagrams!
Loving the patterns on these DIY hanging cubbies!