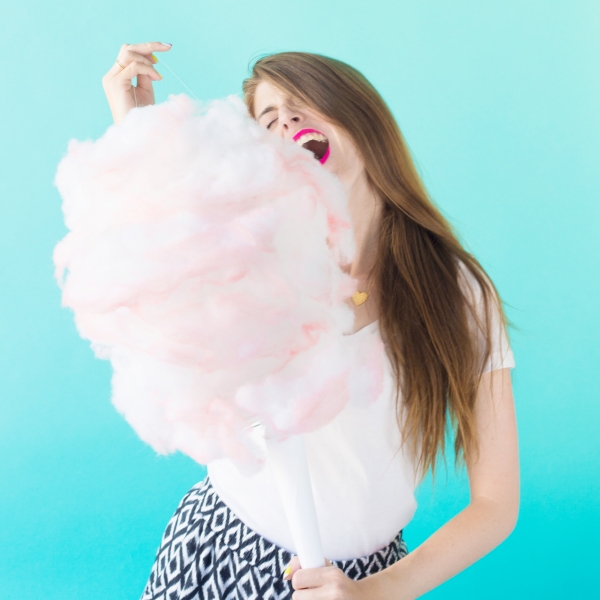 Cotton candy dance parties with cotton candy piñatas! Is this not normal?
We've spent the week hanging out with the folks at Good Housekeeping TV while we prepped for a big shoot today! That's right everyone, Halloween AND Christmas are already happening here at the HQ. Holy. Moly. This weekend I'll be hosting a sand art workshop with Clashist and then hitting Unique LA, and also attempting to decompress a bit after such a hectic week! In other news, I was nominated for best DIY blog in the Bloglovin + H&M Awards! If you'd like to throw a vote my way… I'll throw some virtual confetti your way! What are you all up to!? Preparing for S'mores Day I hope!?!?!? Have a good one!!
Links to love, watch + procrastinate with…
Are you coming to our Instagram workshop!? Last in-person one for awhile!
Yeah, I'm gonna be needing this pizza bra.
Someone needs to buy these colorful tiki glasses IMMEDIATELY.
I can't even.
These towels have my name on them.
Always. (And it's on sale!)
Projects to try + sugar rushes to be had…
I am very intrigued by this.
Make some beach towels for those final beach days of summer!
Licorice wrapping paper!!
Cactus meringues!
I am DYING to try this cloud technique!
If you need to display your macarons, this is how it's DONE.
Pink shibori!
I'd go back to school just so I could make these notebooks.