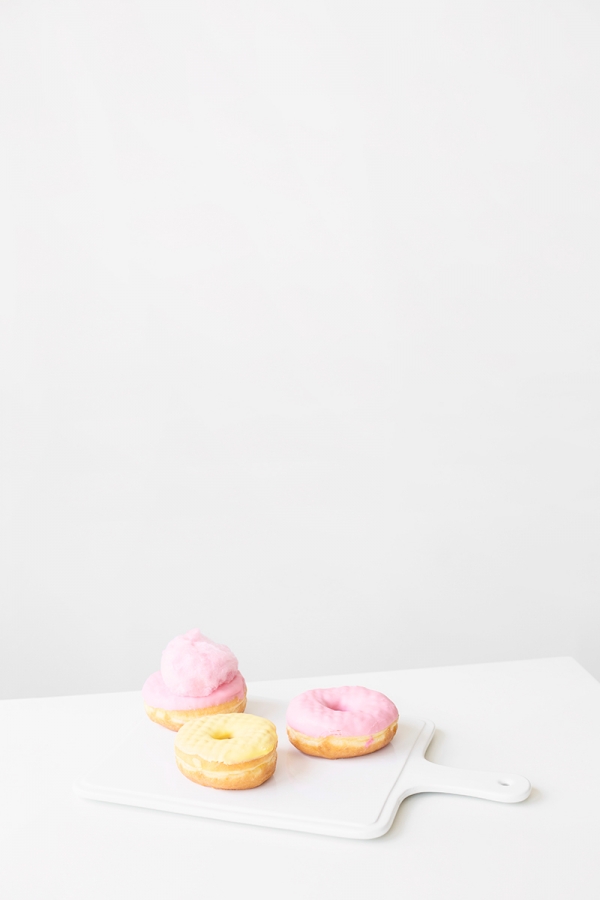 This photo didn't make the cut in yesterday's cotton candy donut post, but I just really love it.
We have been traveling so much this summer, which is pretty rare for us. And I gotta say, I don't know how you jet setting folks do it! It's so so fun but also exhausting and I always find myself running around like a MAD woman afterwards playing catch up. That said, we had such a blast in San Francisco visiting my brother and his family and (food) touring around the city! We'll be recapping all our adventures soon but for now, we're headed into another busy weekend and week! We'll be teaching our Can't Crop This Class at Annenberg this weekend and Jeff's parents will be in town next week. #cantstopwontstop eh!? I'm real excited about some of next week's posts coming up… it's been awhile since there's been some BALLOON ACTION up in this joint! *Hint hint!* What are you guys up to this weekend!? Give me the deets!
Links to love, watch + procrastinate with…
Thank you so much to those of you who've voted for me for best DIY blog on Bloglovin!
Don't worry, be yoncé. Yep, I bought this.
When your iPhone looks like a poptart…
Bookmarking this here to look through this weekend.
When in doubt, vacation.
How to find cheap airline tickets! I'm terrible at this.
I think I already talked about these but I think I'm gonna pull the trigger on 'em this weekend. Thoughts?
Found myself googling food phones the other day and found this. You're welcome.
Brittany wrote a really poignant post about originality in the digital age and I encourage everyone to read it!
Projects to try + sugar rushes to be had…
Thought this paint palette cake was so cute! Looks like the emoji!!
BAH I need (to make) this tableware.
I just want to dive head first into this cake.
I love chocolate covered strawberries and I love cake. So….
DIY sidewalk chalk. Love!!
Oh, and also this cake.