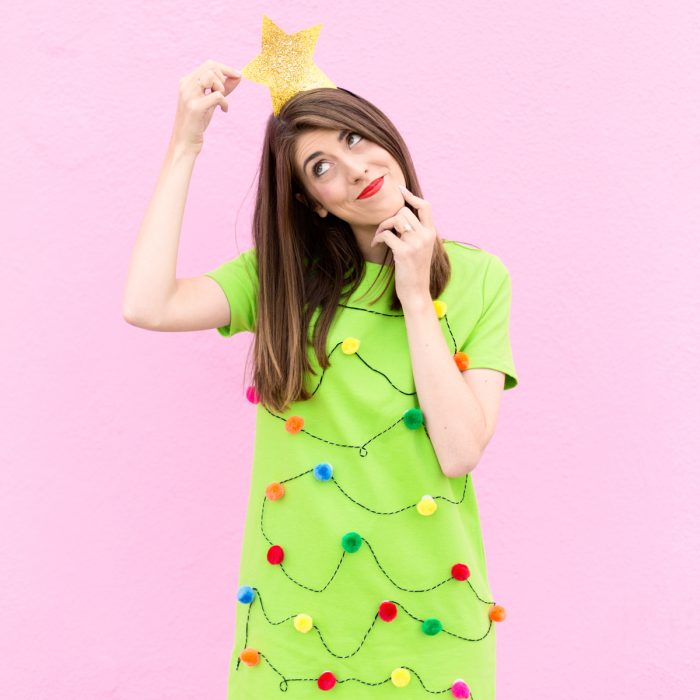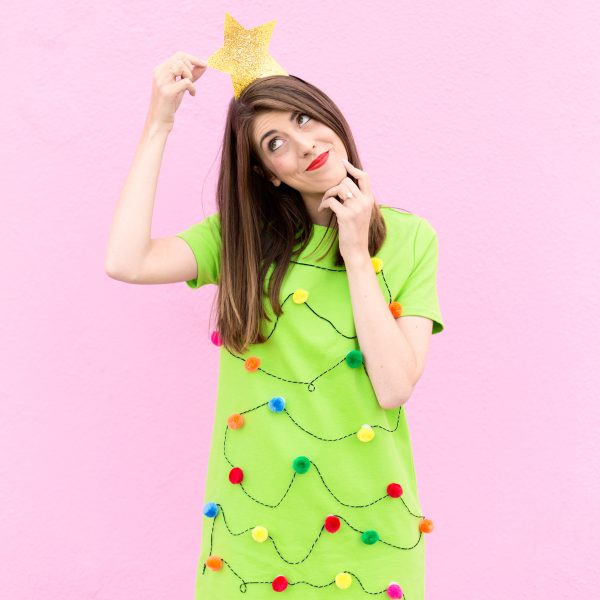 New video up on our channel!! Made a Christmas Tree DRESS as an alternative ugly sweater party outfit! Best part is, everything is removable!!
Gotta say, I'm so excited you guys were as excited as I was about the ornament pillows!!! They've quickly climbed up to one of my all time fave projects. Tonight I think we are going to finally get our tree!! Then tomorrow, we're headed to San Diego for an event with JC Penney! More details here, if you want to come say hi!! And on Sunday I'm headed to Renegade and the Paper Pastries pop-up to hopefully finish up my Christmas shopping! What are YOU up to!?
The Best Things on the Internet This Week
Did you hear!? Our clutches started shipping early!!! Be sure to grab yours while you can if you haven't already!
And I thought my sequin bomber was cool….
…but speaking of. Into this one, too!!
Sooooo into this pink printable holiday gift wrap!
So many tears, but also so many inspiring words in this post from Leandra.
These peppermint pig cookies are so darn cute!
Metallic wide leg pants. WHAAATTTTT!
100 foods you need to eat this year. Time is running out, folks!
I eat avocado toast approximately 4 nights a week…
This sweater dress looks so comfy!
Happy Weekend!