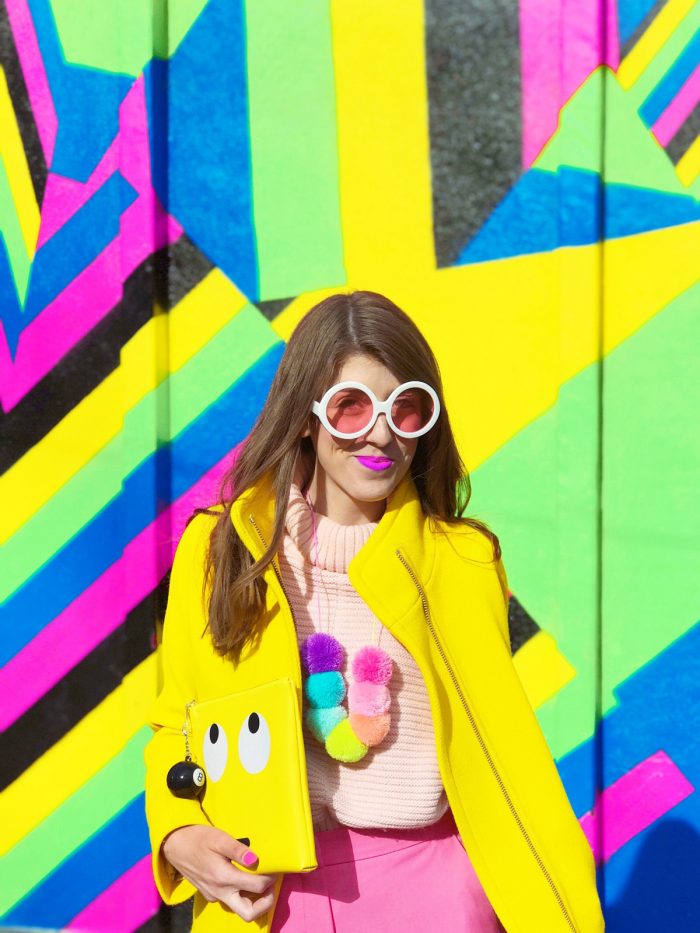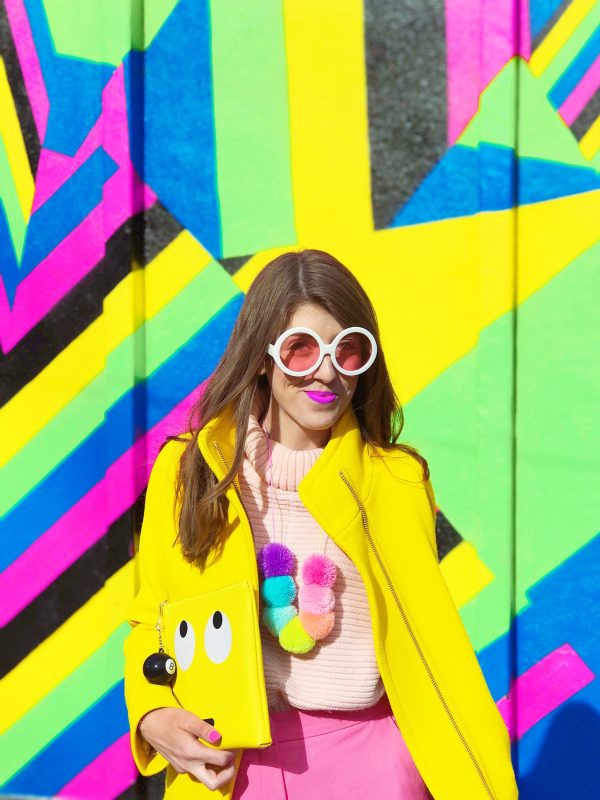 I swear I didn't plan for my coat and the Emoji Clutch to match THIS well. Haha!
Happy weekend you guys!! This is the first weekend in a long time where we don't really have… any plans!? Other than popping by my new fave store, The Social Type, for their official grand opening. What are you guys up to this weekend??
Oh! By the way, I am reallyyyyyyy in love with the post we have coming up on Monday. So stay tuned for that!!
The Best Things on the Internet This Week
Got lots of questions about these socks and this skirt from my snapchat/insta stories!
A few of our sold out balloons are back up for pre-order, specifically the sparkle heart and the unicorn! The holographic hearts seem to be pretty popular too, so be sure to snag those while you can before V-day!!
Genius way to repurpose your old t-shirts!
Why I love pizza more than people.
Valentine sprinkle pills! So cute!
I get SO many questions and compliments on my yellow heels which have been sold out for a year now, but they just brought the same shape back in silver if you're interested! They're the perfect height.
Free printable weekly planner!!
Cute and easy DIY soap bottles, bookmarking this to do ASAP.
Check back later for my outfits of the week!
Happy Weekend!