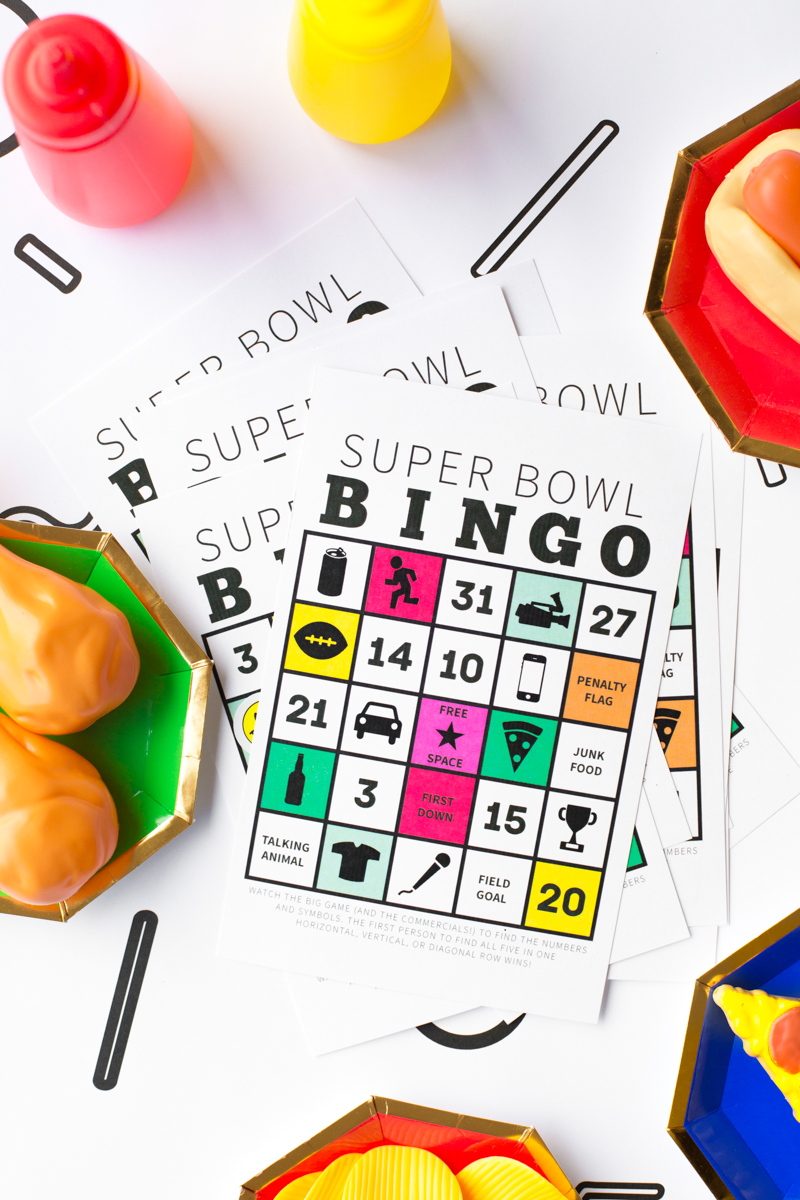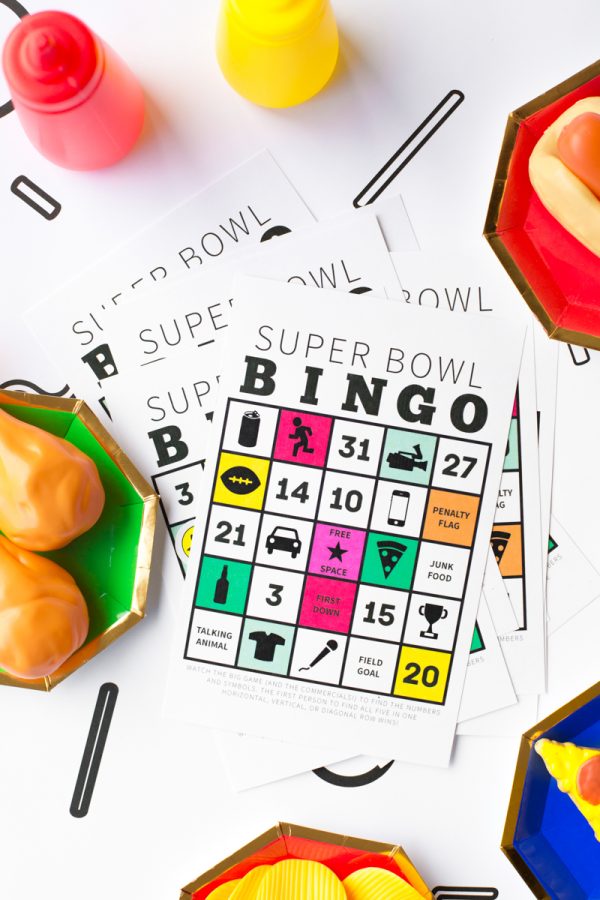 Don't forget to print your bingo!!
It's Jeff's birthday weekend!!! His birthday is on Sunday but we're celebrating Saturday night at one of those fancy eat-in movie theater situations. We're finally seeing Lion and are VERY excited. Then I'm making him his annual birthday cake of course! We also have a bunch of friends in town so there's a couple brunch situations happening too.
Oh and the Lady Gaga concert… I mean Super Bowl! 😉 My family does an annual Super Bowl bet where you have to guess winning team, MVP and scores. I haven't cast my votes yet. Football fans… help a girl out!? Have any big Super Bowl plans??
The Best Things on the Internet This Week
Lots of you loved this confetti shirt I wore on Insta this week!! It's so darn cute and so is her whole shop!
The cool girl's guide to Charleston.
Came across these peanut butter cup stuffed brownies and can't stop thinking about them.
I'd wear these PJ's but I don't like lying. 😉
Don't mess with a girl and her infertility.
My three tips for wearing color at the office!
Sparkle heart emoji and unicorn balloons are back in stock!
This cheesy garlic bread is what ALL of my dreams are made of.
This teacher is my hero.
Happy Weekend!!