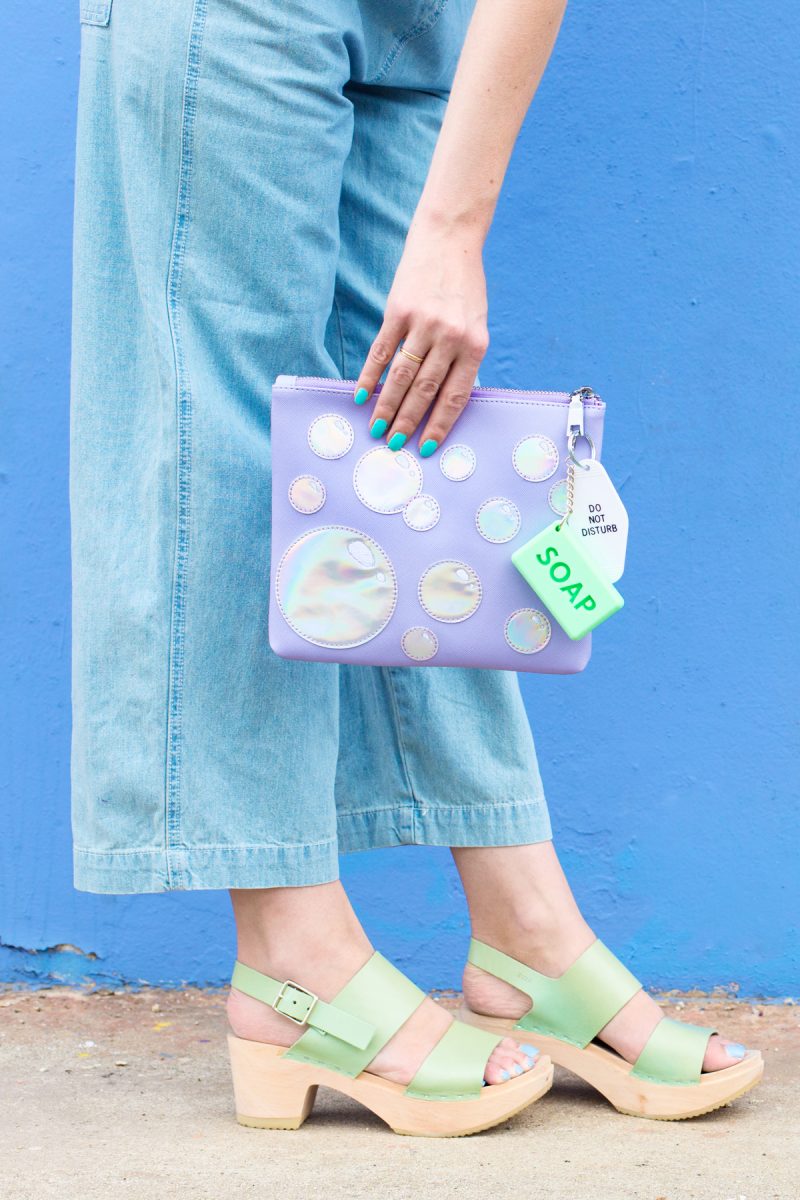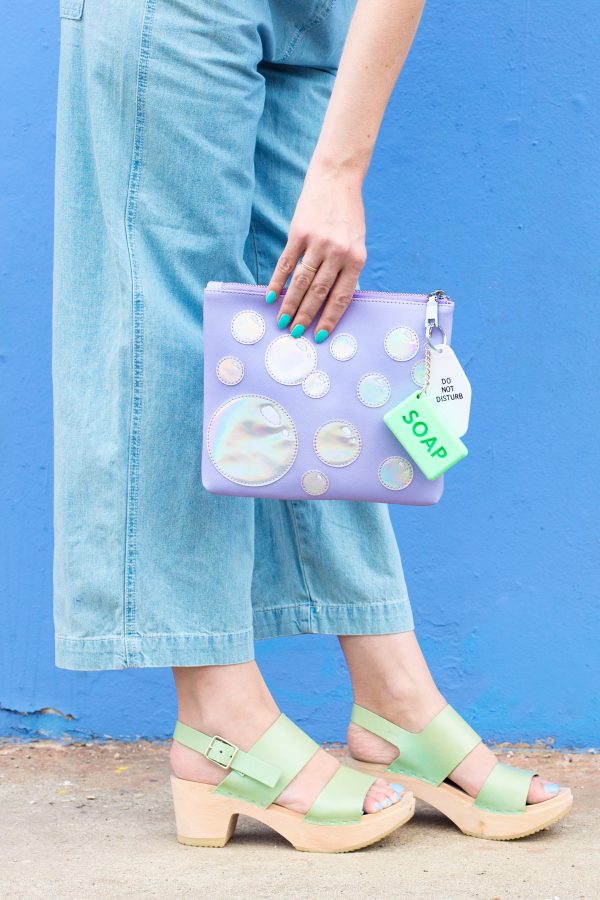 Our latest clutch! Have you subscribed yet!? (p.s. My shoes are from here!)
Hiiii!! It's been an insane two weeks!! Our big week-long shoot in Palm springs, followed by our new clutch launch, Father's Day, my birthday and our keychain sale! Sheesh. It's been a good run!! Be sure to snag those keychains while you can folks because it ends TONIGHT and I know a bunch of you had been wanting that rainbow keychain. (The avocado one already sold out!) This weekend should be pretty relaxed for us, thank goodness! Planning to watch Moana on Netflix 4,759 times. (By the way, approximately 752 of you sent me/tagged me in that hilarious video of the girl belting Moana at her graduation and I love you all for it. hahahaha!) Hope you guys are all watching Moana on repeat too!!!
The Best Things on the Internet This Week
We found THE BEST pool float pump. It has a deflate feature that practically vacuum seals the floats, that's how well it works. We were able to fit all of ours back in their boxes for storage. Buy it, buy it NOW! We've tried so many.
Bella topping the list of most popular dog names!
Love this giant candy gram!
These DIY fruity paper medallions are so cute!
These pom pom place cards are everything!
This mid-century play set. I could just LOSE my mind.
We just got this rainbow stacker for Arlo and I'm obsessed.
Oh! And lots of you asking about my A necklace. It's from Maya Brenner!
Happy Weekend!