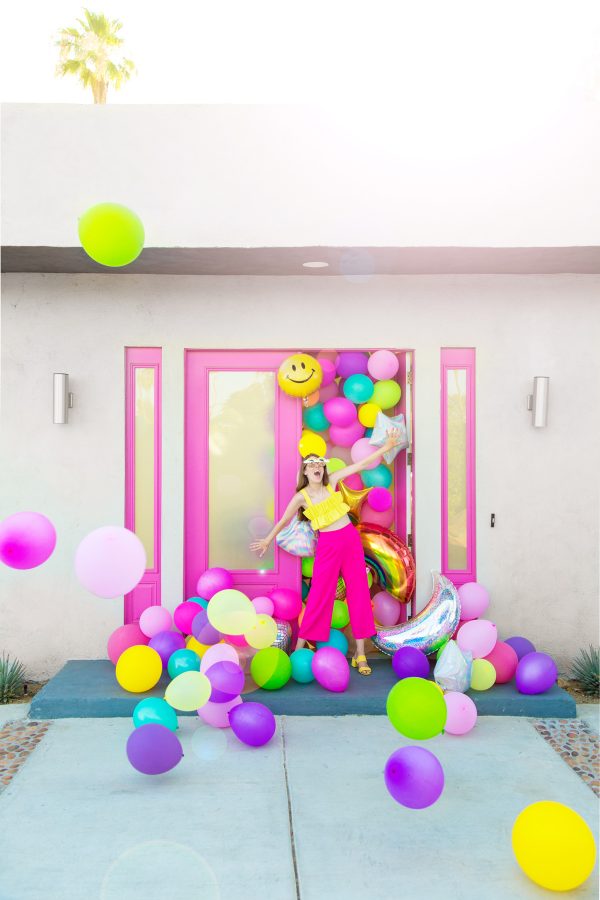 Balloons pictured: Frankly I Love Unicorns Party Pack | Holographic Heart | Holographic Star | Holographic Moon | Rainbow | Smiley Face
Oh hey Friday! This was such a fun week! Thank you SO much for all your excitement over our balloon pool party!!! Can't wait to keep sharing all the goodness we shot that week. Like the above!!!!! Just a casual house full of balloons! 😉 We've got an ice cream date tonight and a few plans to see friends this weekend! Plus our next clutch launches on Sunday (so be sure to snag the bubble clutch while you can!) and we're sharing some big news next week!
The Best Things on the Internet This Week
These pom pom shorts!!
Pink subway tile, please and thank you.
Have I mentioned I hate naps?
L-I-V-I-N-G for these pants.
And also everything bagel avocado toast!?
This ruffle shirt is my jam!
Nordstrom Anniversary Sale early access started yesterday! Gonna round up some of my faves soon!
Happy Weekend!
SaveSaveSaveSave