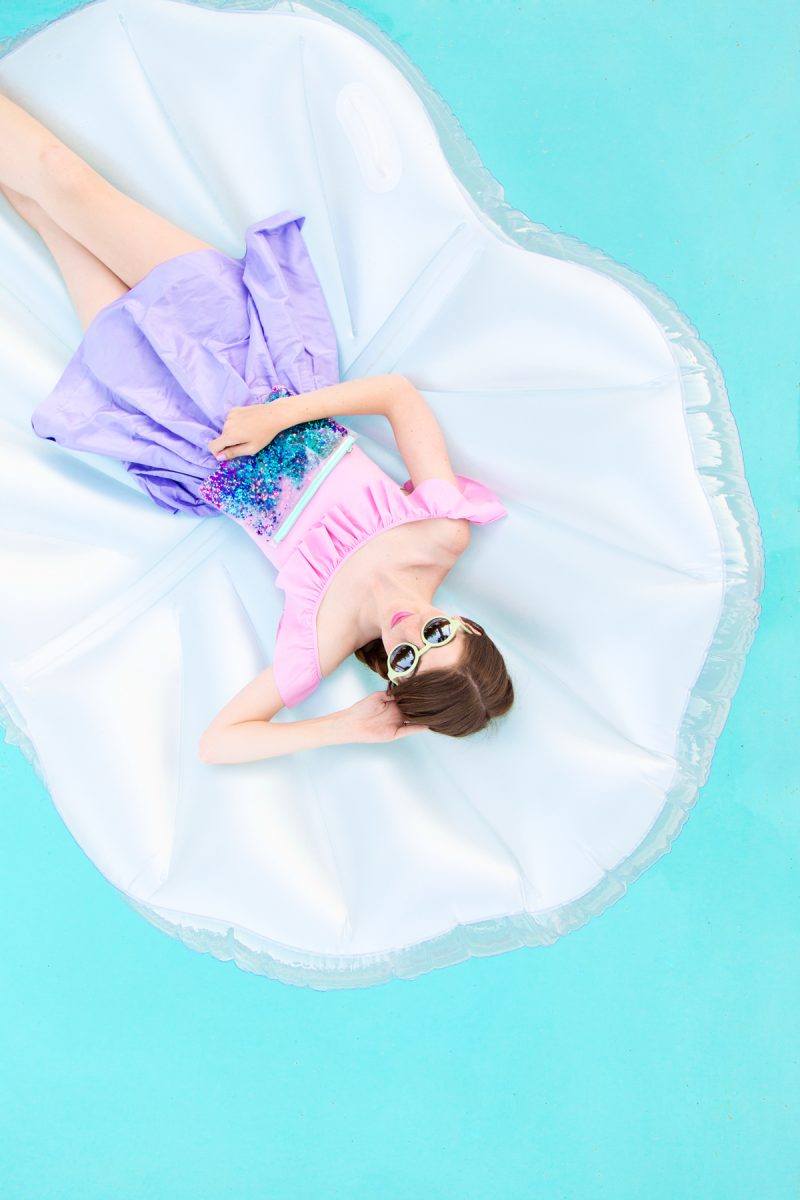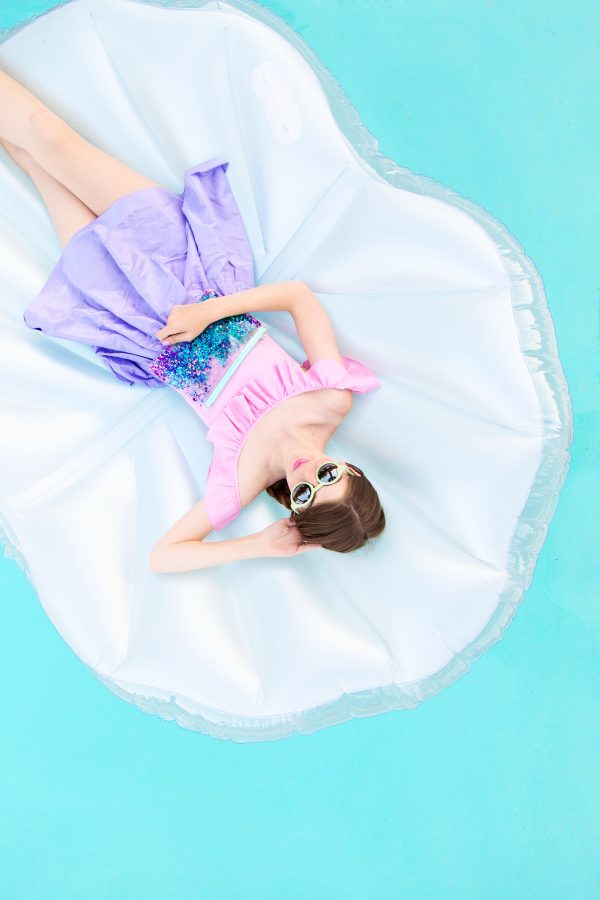 Been so fun seeing all your pics of your glitter clutches!! Keep sending 'em and tagging #cantclutchthis! And if you want to hop on the waitlist for the next available clutch, you can do that here!
Hi hi hi!!! Sooooo I should be writing this post from the new house but things have been delayed, so hello from my apartment where there are 4,000 boxes and no surfaces because we sold them all! Haha!! Speaking of the house, if you missed our IG live tour on Tuesday, I've uploaded it to Facebook so you can see it right here!
And! In other fun news, I'll be speaking at Create & Cultivate Seattle in September!! It's an awesome conference and I'd love to see ya there!! It'll also be Arlo's first plane ride which I'm terrified for but that's a story for another day. Haha! Come hang and listen to a TON of awesome women speak!!
The Best Things on the Internet This Week
Think Jeff will be on board with an iridescent shower curtain?
Elsie's nursery is EVERYTHING!!
This two piece polka dot rainbow outfit situation is something that needs to be in my life immediately.
Just bought these shiny loafers on the Nordstrom sale and I'm obsessed. I'm typically an 8.5 and they JUST fit so if you're between sizes, I'd recommend sizing up!
Are you following us on Pinterest yet?? There's so much good stuff happening over there lately!
If you're gettin' ready for college, highly recommend this hilarious laundry basket DIY!
Happy Weekend!!
SaveSave
SaveSave
SaveSave