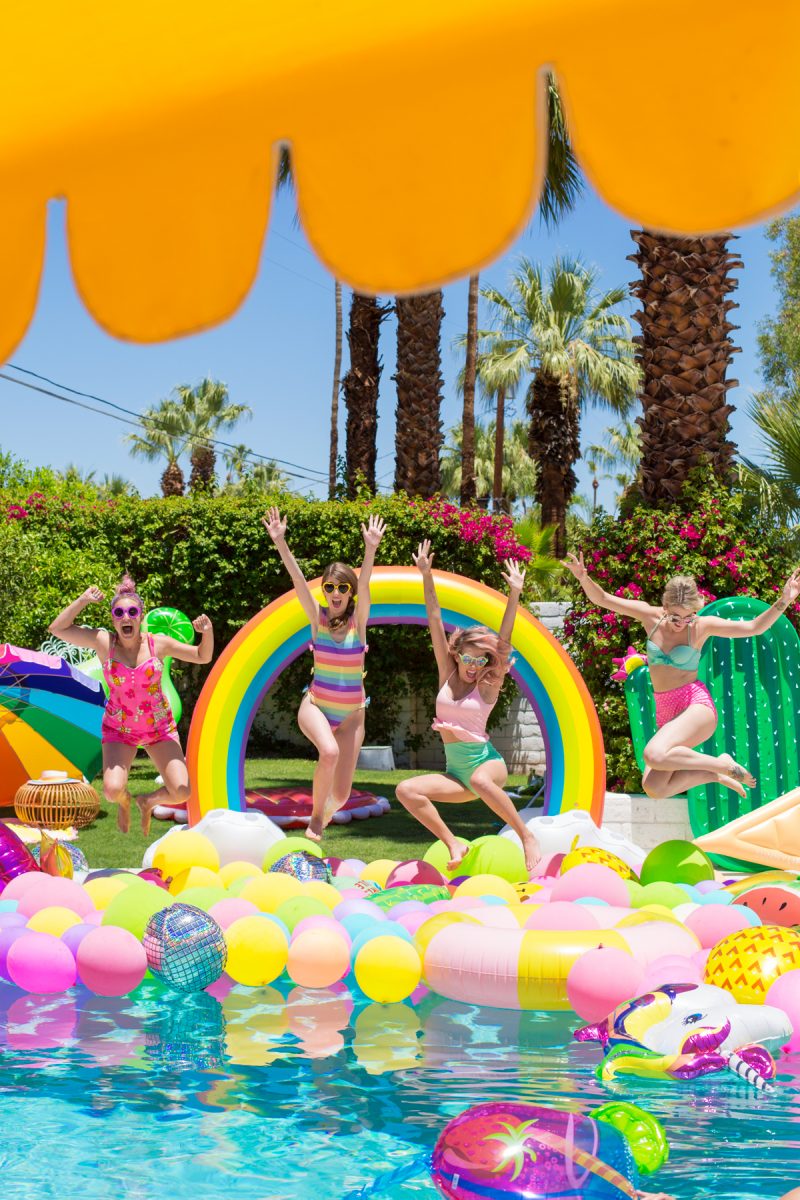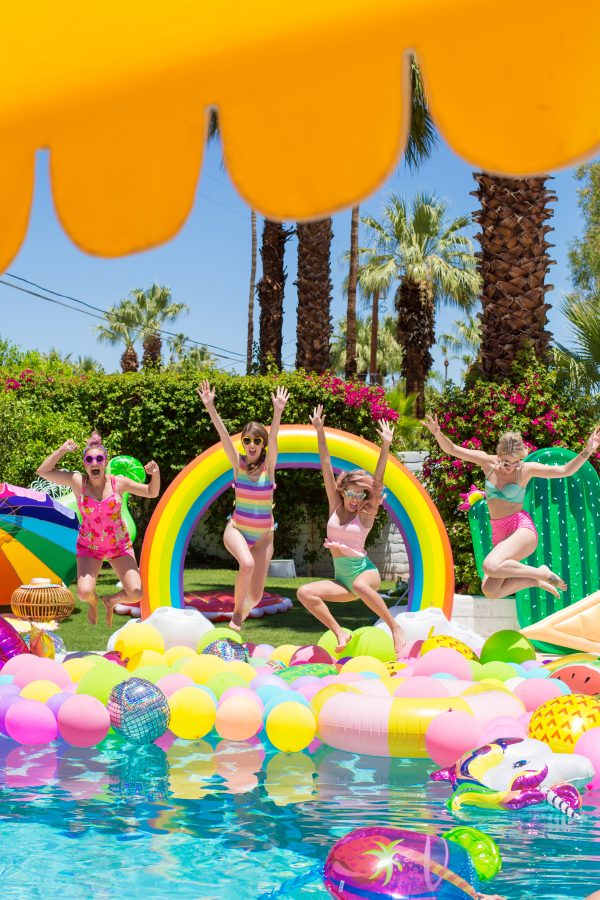 We have officially MOVED IN!!!! Man we're so excited. We have like literally no furniture that fits in the house and everything is still in boxes but I couldn't be happier to get started on this epic project. I've never gotten to decorate a house before!!!!! I'm completely overwhelmed trying to make decisions but it'll be great learning experience. Anyway, I'm off to continue unpacking and also figure out why all our living room light bulbs burnt out within the first day of us being here, what day our garbage gets taken out and how to turn off the backyard light which is on a timer with no apparent off switch. Haha!! Jeff was all "It's so weird, there's literally nobody to ask…" Home ownership, we have arrived!
Oh! And next week we're going to begin coverage of the second big party we shot in Palm Springs… and it's all fruit themed!!!! Pop back here Monday AM to see!!
The Best Things on the Internet This Week
ALERT: We all need these fruit charm heels!!
Loved seeing Joanna's house tour! (and all her tips she weaved in!)
SO EXCITED for Ash + Jared!!!! (Also cutest gender reveal ever!)
Perfect weekend for gumball popsicles!
But like… why is this light so pretty?
Cute little DIY tassel baskets!
Happy Weekend!!
SaveSave