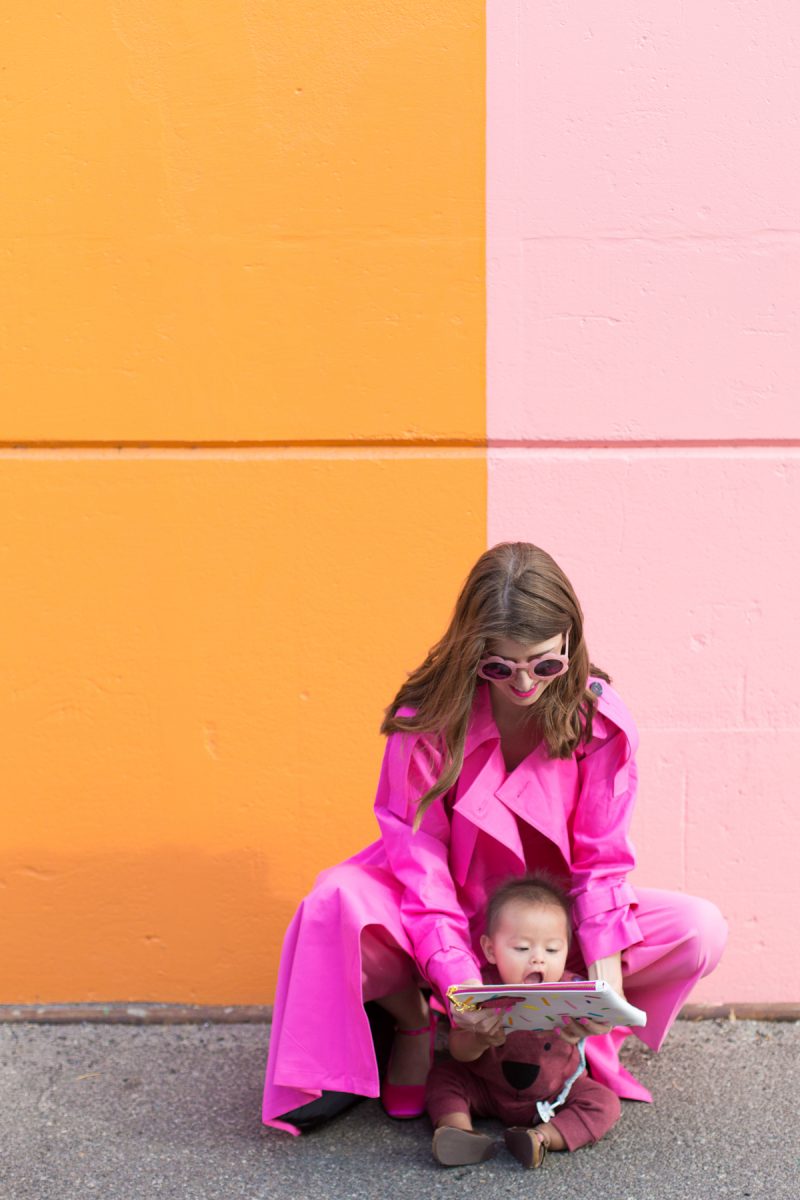 Thank you for all the love on the new clutch reveal this week!! So many new subscribers joined the party and I'm so happy to have you all!
Hey Friday, nice to see ya!! Last weekend, Jeff and I headed to Maine for a wedding and I'm happy to report that Arlo was a total dreamboat for my parents! Then immediately lost his mind while cutting his second tooth right when we got back. Haha! This week has been a little rough for all of us as a result, though it was really nice to spend some time with family regardless! I'm very happy to be headed into the weekend as we've designated this our "Get in the Halloween spirit!" weekend. We're going to a pumpkin patch and decorating the house! And figuring out our costumes!? I couldn't be more excited!!! Plus, today I'm speaking at The Collective on a panel about social selling. If any of you are attending, please say hello! Have a good one!!
The Best Things on the Internet This Week
I'm obsessed with these DIY luggage tags!!!
Elsie's playroom is the dreamiest playroom there ever was, no!?
Been loving this new podcast from my friend Caroline! It's all about online personalities sharing their "offline realities!"
Just got a few pairs of these curtains for our house!
These bubblegum skulls are my kind of Halloween vibe!
This little stamped baby sweatshirt DIY is so cute!
Shout out to this dad for winning it life!
Ahh! A rainbow trinket dish!
Happy Weekend!
SaveSave