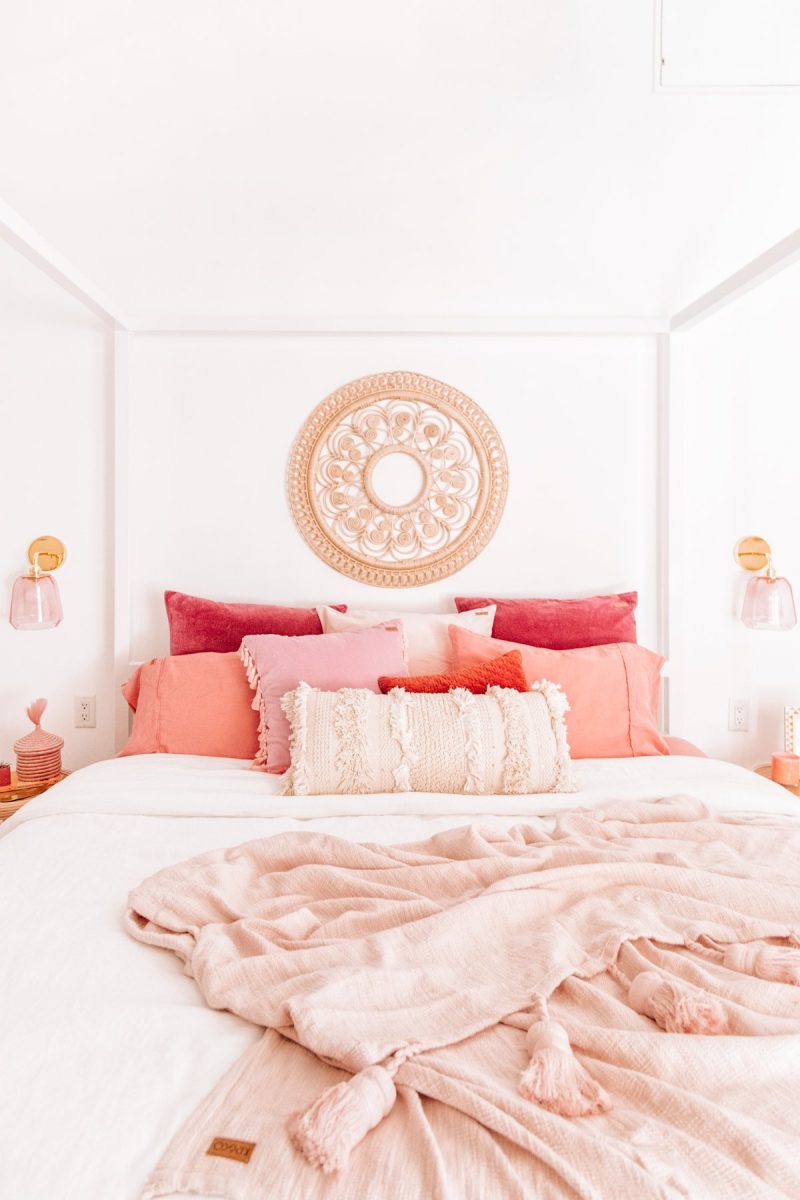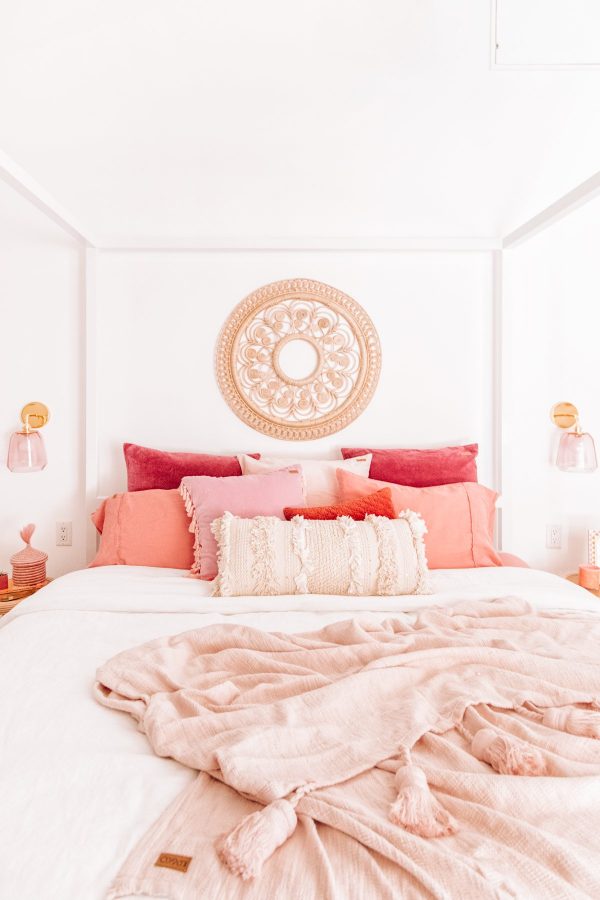 Hello from my bed! I've been trying to rest as much as possible to kick whatever illness I have right now before our trip. But also trying to wrap up the 400 work things I have to do before we leave for our Disney trip, while reminding myself constantly that I just can't do it all. So posts may continue to be light over the next few weeks as I prioritize getting healthy and spending time with family, but we have some exciting news coming tomorrow so hope you'll pop back by for that! In the meantime, here's some links from the week!
I love how light and bright this home is, and then the bedroom is a BOLD pop of color. Such great contrast!!
I laughed so freaking hard at this video. "After dinner snack" Hahaha!
OK if you were following my no-show sock saga on IG, the top recommend pair was this one so I bought them! I wore them to Disney and they stayed up all day!!! FYI I did have to order the girls size, the woman's size was still too big and bunchy! The girls size bunched a teeny bit when I was putting my shoes on but it evened out one I had my foot in the shoe. I have a narrow size 8.5 foot for reference.
A great podcast episode on talking race with young children.
Since I've been loving sun patterns lately, I loved this bath mat for a kiddo bathroom!!
Someone just told me about this bookstore in LA that sells exclusively kids books in Spanish! I can't wait to check it out.
Loooove the color of this blazer for Easter!!
These lion favor pouches are just SO cute for a birthday party!
Some important insight about the dance industry and race in this interview with Ingrid Silva.
Our past clutch pop-up goes through Tuesday if you've been wanting to grab one without joining the subscription!