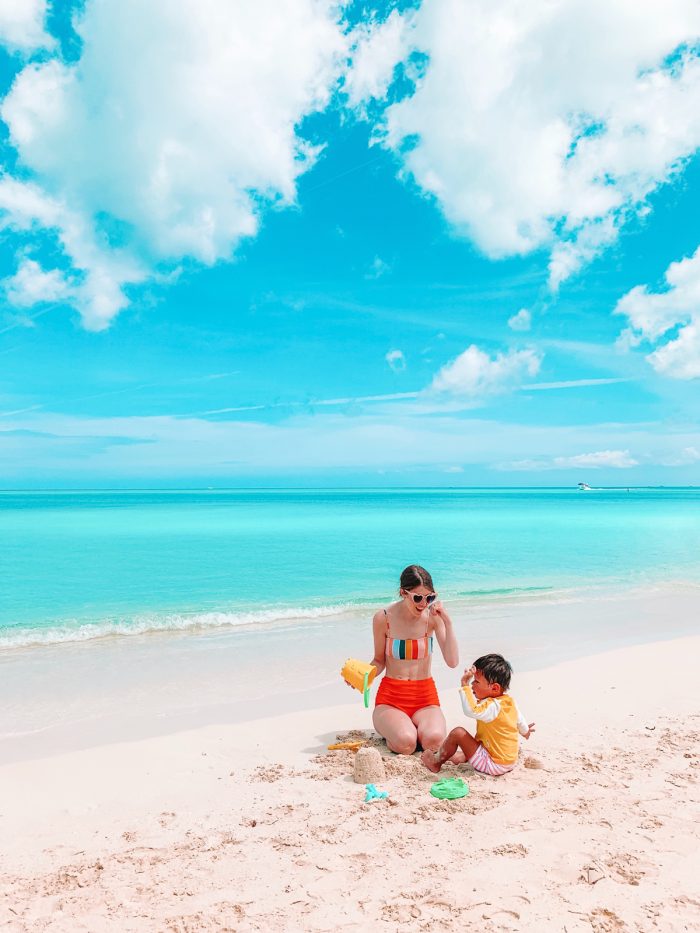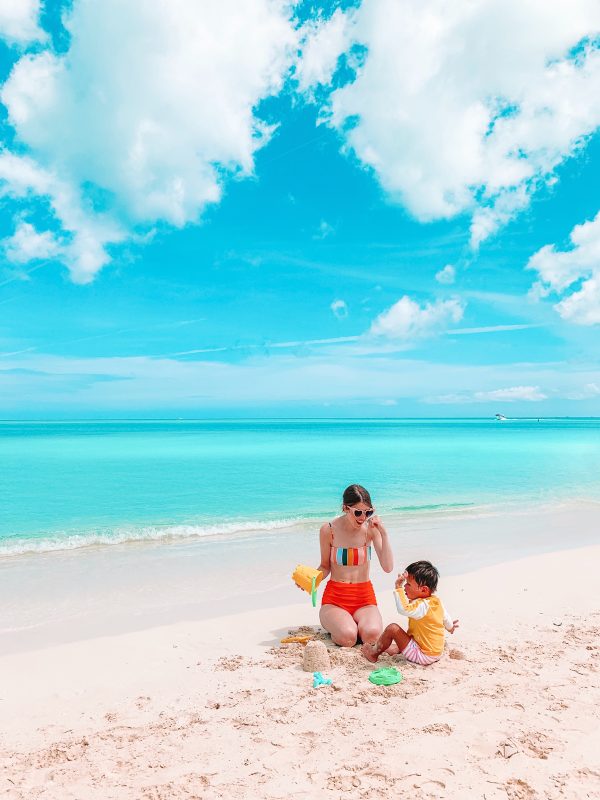 Above Sources: Bikini Top | Bottoms from Old Navy (Similar) | Arlo's Rash Guard | Arlo's Swim Trunks
Been spending a few days with friends in Turks & Caicos and it has been SO nice. We usually only get 3 or so days together at a time but this trip, we're spending a whole WEEK together and I feel so grateful for this time! We all met when we had no kids and now we have five between us and it's just so fun watching our families change and grow (up) together! Hope you're having a wonderful weekend too, here's a few links for your Sunday!
How to raise successful people… an interesting article shared in a mom group I'm in this week. Their definition of success aside, I love the sentiment of the method outlined!
THIS. HOUSE. (Minus the iron railings.) That courtyard!!!!
These headboards remind me of the arches in our house!
Love how many of these I'm seeing pop up in your homes now!!!!
How to make iron-on decals for PURSES! So cool.
Been LOVING following Justina's garage makeover. SO MUCH INSPO.
Bought this rainbow stripe dress for our trip and love it!