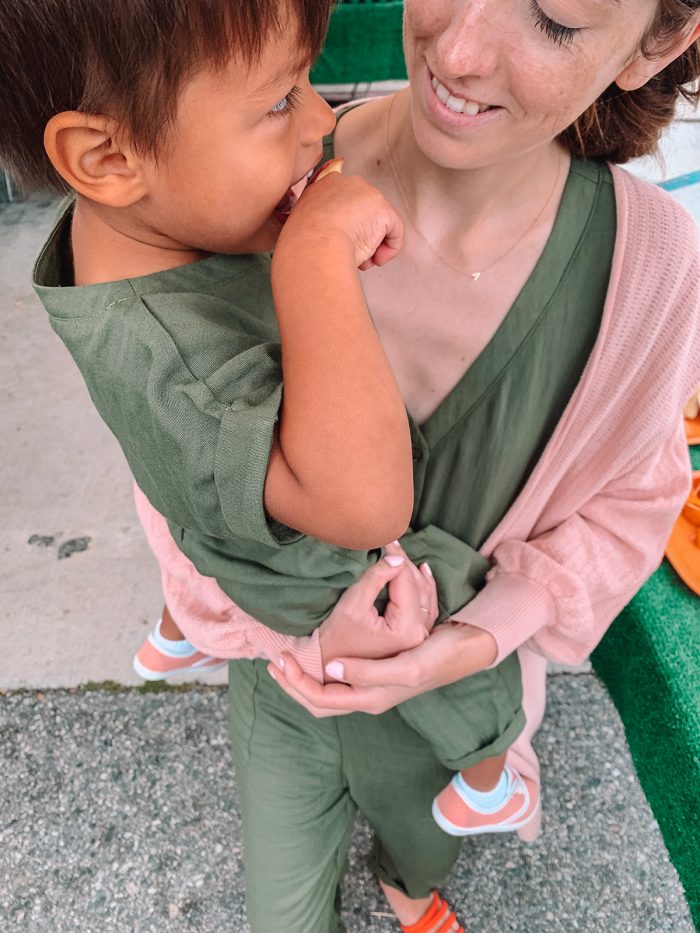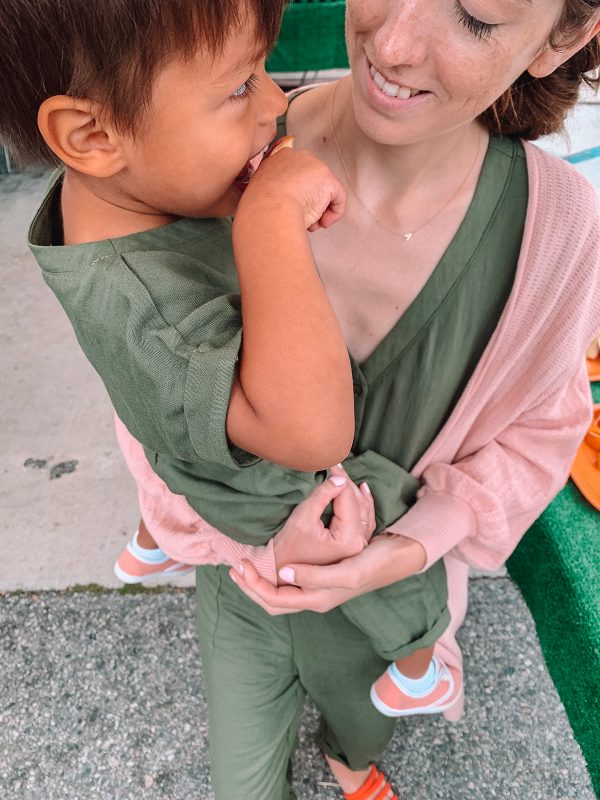 Hi!! We're spending another weekend working on a bunch of house projects, like finishing up my media cabinet project, cleaning out the new nursery for a fun collab, and getting ready for demo/prep to start on the landscaping aspect of the backyard next week! Gonna start sharing design plans for a few of these spaces soon here, so keep an eye out! Hope you have a good weekend!
Our matching mommy + me jumpsuits (above) are from here!
I posted a pic of these little animal trains (You have to keep scrolling past the letters to find the animal ones!) I got Arlo on stories and got a few Qs… I bought him a few on our Vancouver trip and they were (and still are) a HIT! They work on standard wooden train tracks, too!
Spotted a Can't Clutch This cameo in this cute room makeover from Mr. Kate!
A really great article on procrastinating. Something I struggle with daily (hourly?).
The bones of this house!! The old staircase and molding! Gah!
If you're following the broken chair drama for the living room (LOL), I found new ones and just ordered them! Gonna replace the cushion I think. But I'm excited!
A great list of kids books about immigrating families.
Someone PLEASE do this to bifold doors! SO gorgeous.
Have I shared this custom rug here yet? Well, it's worth sharing again because it's SO AMAZING.
MINKPINK launched a Lion King collection and so did ASOS! OMG.