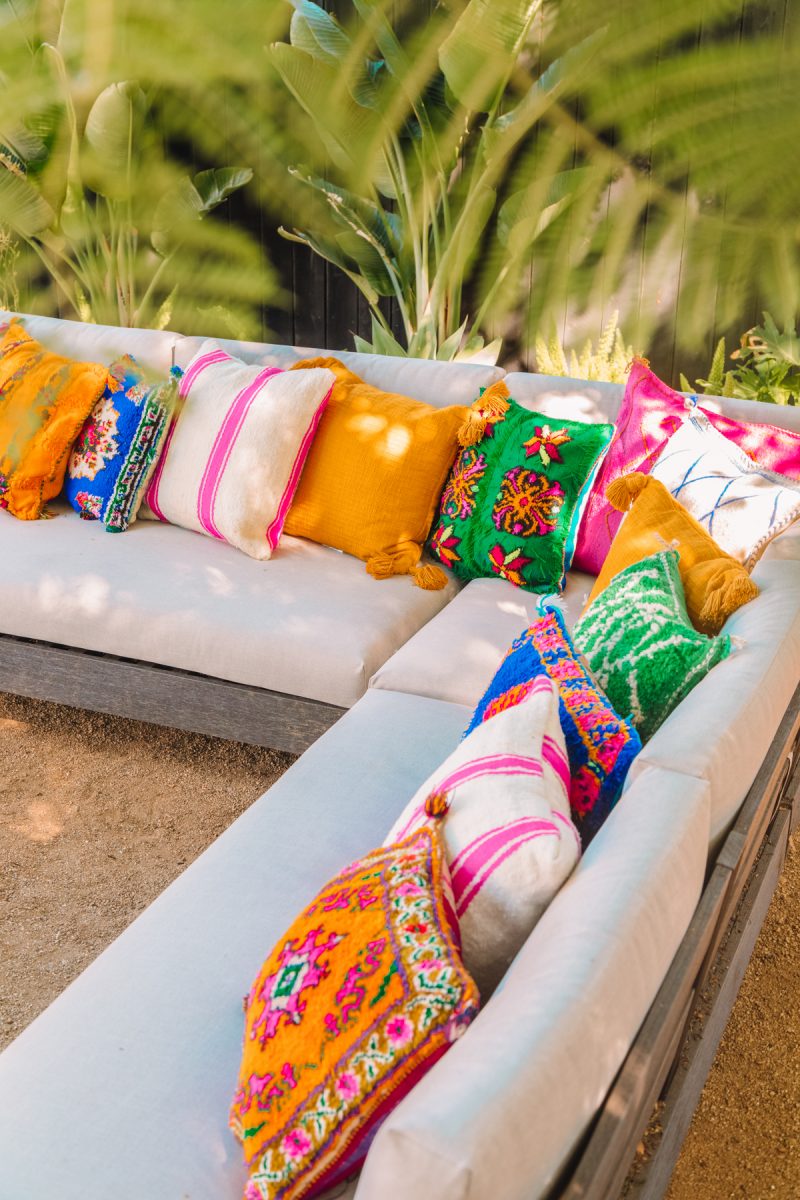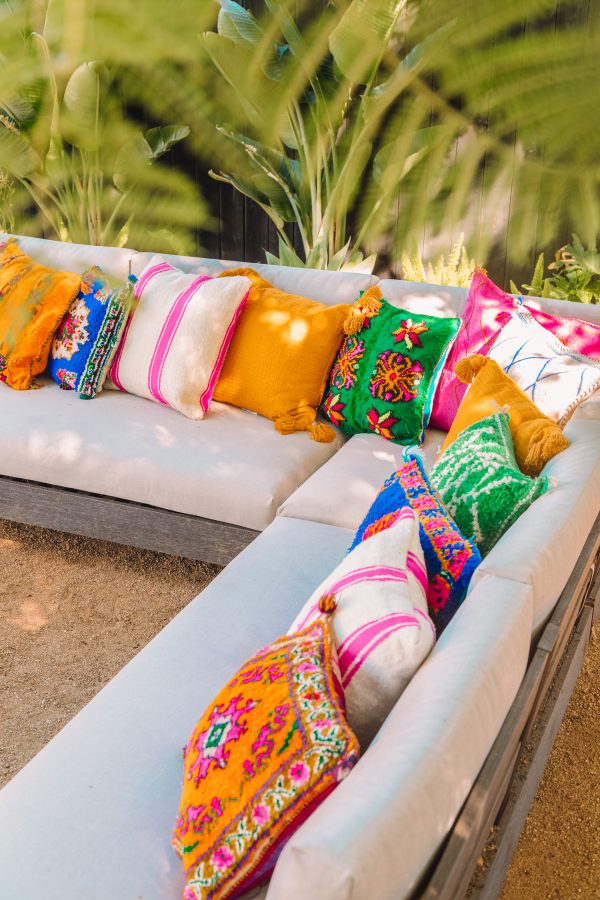 Happy Sunday everyone!! We've been getting in the fall spirit big time over here. Shot our Halloween home tour which should hopefully be up this week, went to a Halloween party and having family over tonight for dinner in the new backyard!
I'm still hoping to post another costume or two. No mommy and me ones this year as Arlo isn't on board and he's two so, enough said. Haha! Sorry guys!! There's over 100 of our costume tutorials right here though!
We also have SO. MANY. house projects happening that I haven't even shared about, like some major bathroom, living room and entry closet/mudroom project! (I assume if I keep calling it a mudroom, it the closet will magically get bigger… right?) Will try to start sharing some of those too!
In the meantime, here's some links!
This pumpkin patch sheet cake is SO CUTE, I want to make one so bad!!
Some really good deals on The Little Market right now! That's where we've gotten a TON of the baskets/vessels in our house.
Rainbow pumpkin arch! So pretty!
This dino wallpaper is so cute! And it's magnetic!?
Been searching for some hooks and things for the entry closet, but came across these knobs (on sale!) and reallyyyy want to use them for something!
Bookmarking these rainbow chairs for the playroom!! OMG!