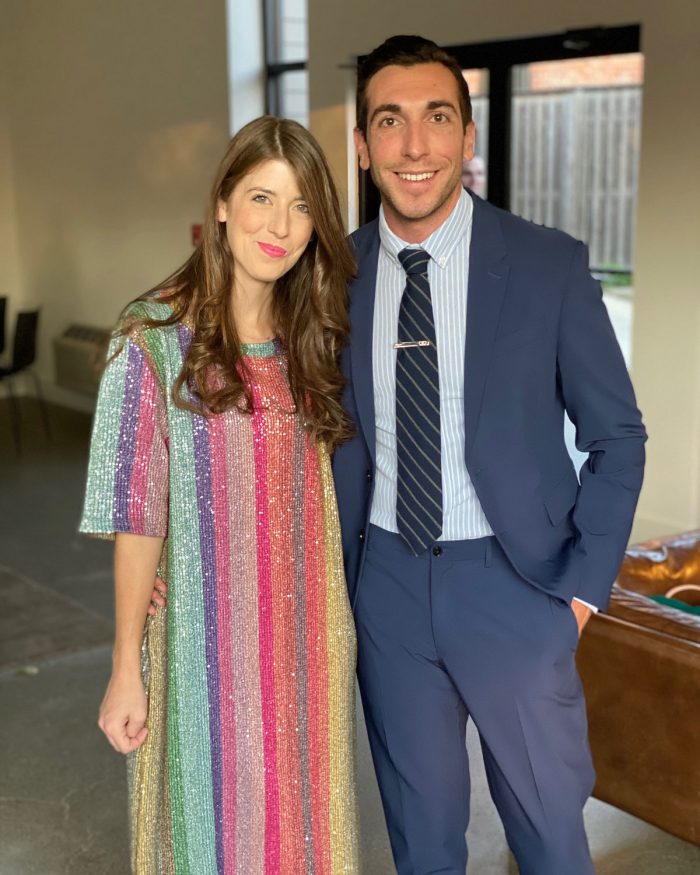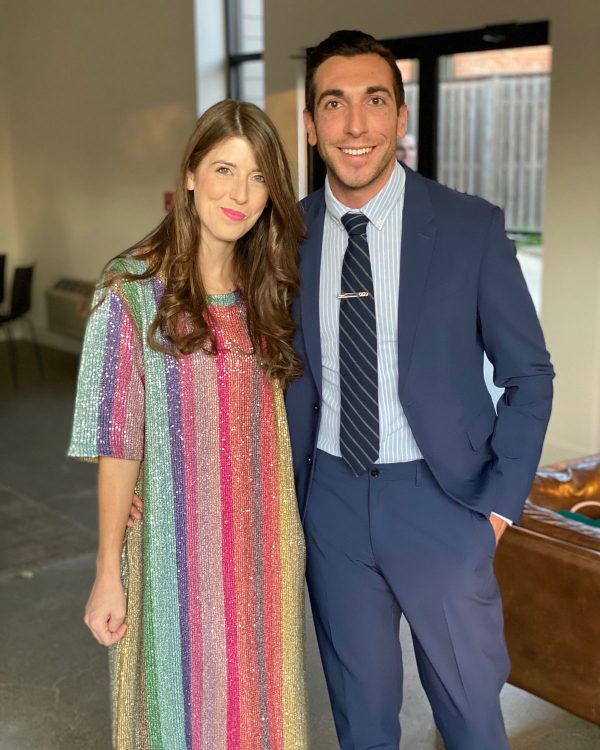 Hello from the East Coast!! We just spent the last few days up in Beacon, NY for a wedding and I don't think I'll ever stop talking about how cute it is!! So many amazing shops, restaurants.. and apparently a great art museum that we didn't even get to see this trip!
We also had a great Halloween with my parents and our best friends, Lauren and Mike! We got 197 trick-or-treaters!!! Yes, my mom counts every year. 😉 Arlo wasn't super into going to other houses but LOVED helping to answer the door here. Every time the doorbell rang he'd RUN over screaming "HURRY!!!" Haha!! And he wore his last minute Mike Wazowski costume so I'm considering it a total win. We head back to LA on Tuesday and almost immediately turn around and go to my cousin's wedding in San Diego! It'll be a busy but fun week! Hope you have something fun lined up, too! Here's some links in the meantime…
We are having a HUGE sale over at Can't Clutch This! TONS of past clutches and keychains are back, and several are marked way down!! Great holiday gifts, and there's also some holiday-inspired ones too!!
My rainbow sequin dress is from Zara but is totally sold out (You can find some for a crazy markup on Poshmark/Ebay if you really want!) but here's a few similar things: this mini dress, this wrap dress and this top! Also loved this patterned sequin dress and THESE SEQUIN PANTS!
I thought this article about WeWork, and businesses motives in general in the current climate, was FASCINATING.
Saw this artist's work at one of the shops in Beacon and really loved the style, and the subjects!
Here's the leopard slip on sneakers I was wearing on my travel day last week! Several of you asked for a link!
Eyeing this Christmas DIY… even though I already have a Christmas village! haha!
Probably the only parenting strategy I think is worth learning about! Have heard Esther Wojcicki speak a few times and love her perspective!
Finally found a big cozy cardigan I love. It's sold out in the color I got, but still available in gray!