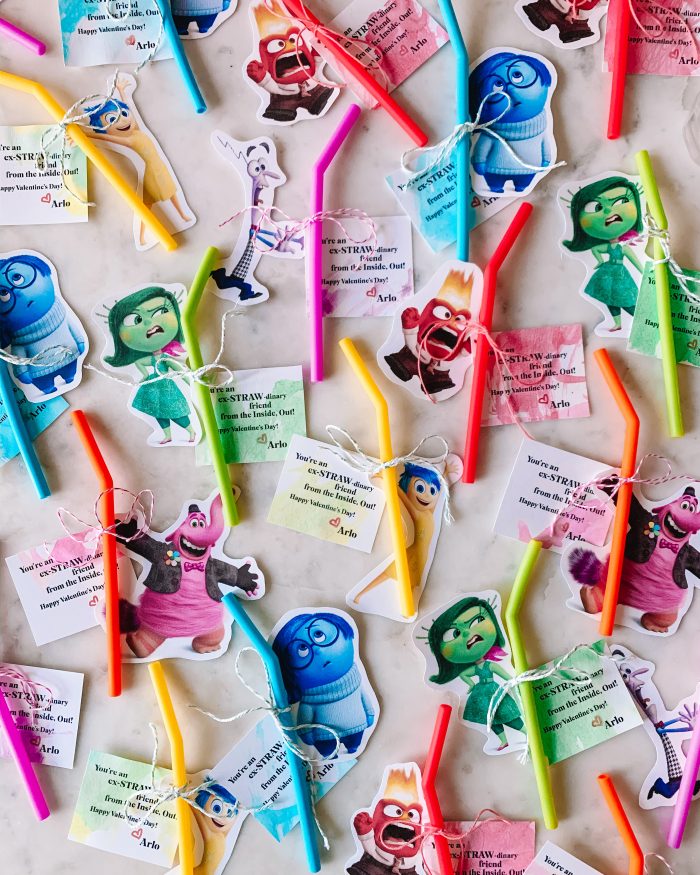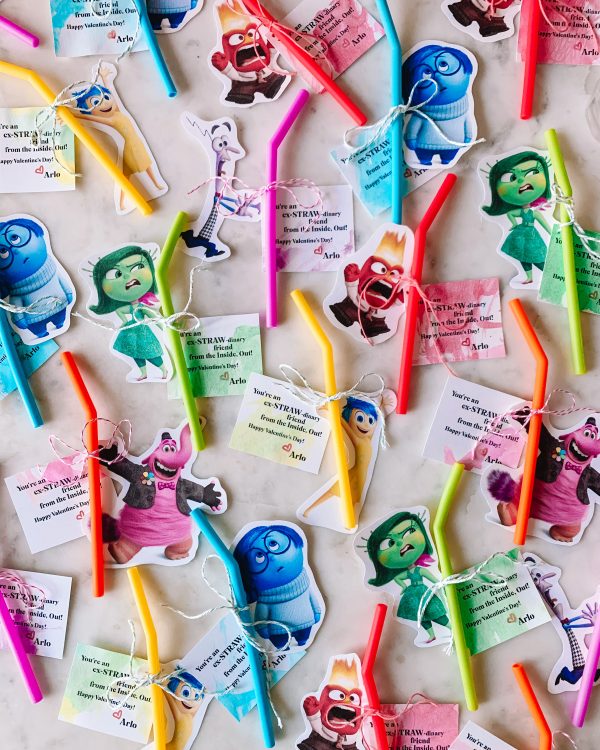 For a tutorial + printable for the Inside Out Valentines, click here!
Happy Saturday! We had such a fun Valentine's Day yesterday. It was just an absolute blast making Valentines for Arlo and seeing how excited he was to hand them out. Gah! It was just SO CUTE.
Jeff and I still aren't feeling 100% so we laid low and ordered in a heart shaped pizza for dinner and are trying to rest as much as possible from this weird bug that won't leave us alone. I keep forgetting it's a three day weekend, too! Here's a few links for ya, have a good one!!
New clutch launches tomorrow!!
Some of the behind the scenes of JLo's super bowl prep.
Jeff got me the best toffee of all time for Valentine's Day.
This stripe sweater looks so cozy! Been looking for a colorful oversized cardigan.
I loved this conversation about Black History Month with Brit Barron and Rachel Hollis.
This healthy chocolate pudding looks amazing.
Love this sweatshirt.
Oh man, this rattan play gym is everything.