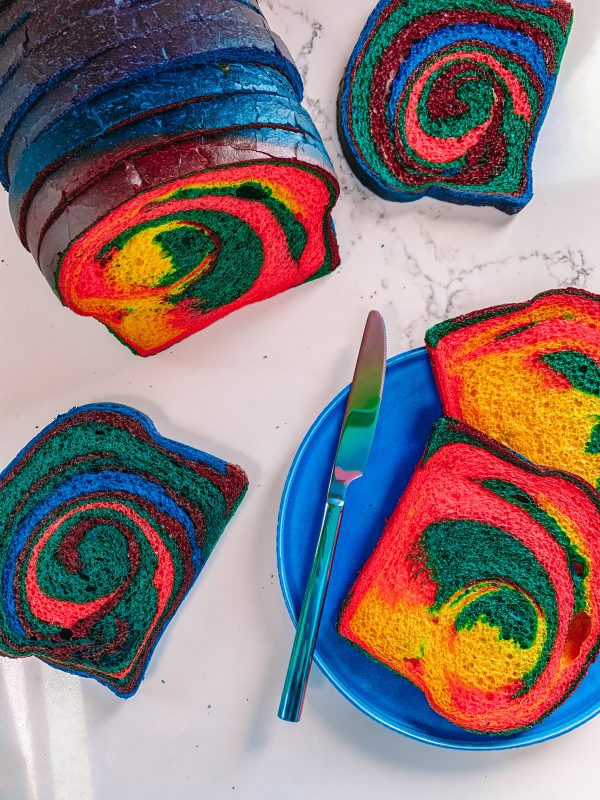 Six weeks down. What a rollercoaster! Week one and two were pretty good (remember "good" is relative), week three was awful, week four was better, week five was rough again and week six felt good.
Seems like most people I talk to are following some sort of similar ping pong pattern, are you? What will week seven bring?
With last week being a better one, I was pretty productive and got several posts written and video house tours shot so stay tuned for those. We've also been finding more and more local small business resources for our necessities, so I'll keep sharing those too!
Here's some links for ya!
More LA restaurants that are selling groceries!
We also got an awesome fruit box delivery from here this week!
And you can get the rainbow bread pictured above, plus a ton of other amazing baked goods, here! A great way to support two local non-profits.
Virtual Dollhouse Camp sounds like my ultimate dream as a child. (and also currently haha!)
If everything we ordered shows up, we're going to try these tacos this week!
These rainbow bookends are so cute!!!
THE most incredible die cut version of It's A Small World!!!
Disney streamed their fireworks spectacular and (no surprise) it made me cry!!
The latest addition to my family of sweatpants! SO cozy. And colorful!!