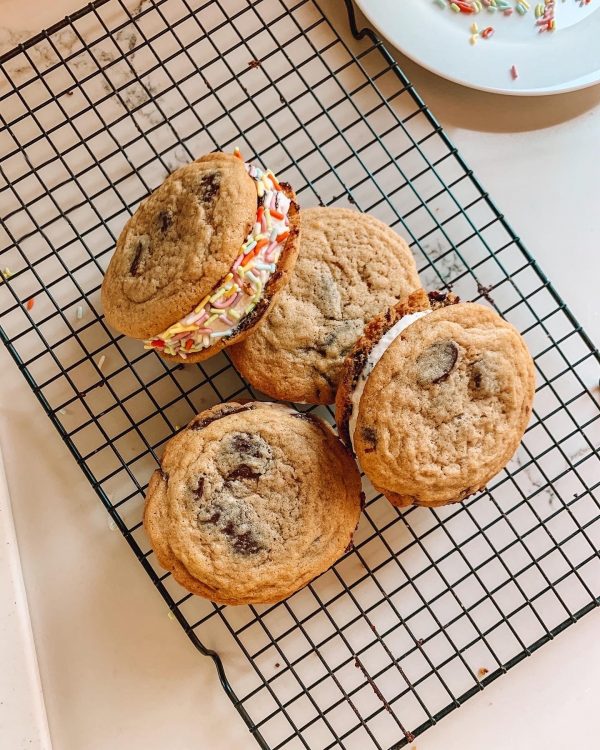 How was your week? We turned our fave chocolate chip cookies into chipwiches (aka the BEST ice cream sandwiches ever!) and had some fun with our Toy Story collection. Lots of birthdays in our family this week so we're doing a family game night tonight which should be fun!
Here are some links to keep you busy this weekend!
We made these cauliflower buffalo bowls this week and they were SUPER yummy!
A cool mural opportunity for LA based artists!
I got a lot of questions about the swing we have in our yard. It was a gift but I think this is the same one!
Some really cute sewing patterns in this shop! I'm really wanting to make my own clothes again.
Cannot WAIT to watch Kate transform this house!!
Funny printable Mother's Day cards!
Head over heels for this rug, oh MAN!
Our fave swim trunks and fave shorts (we love the basic and the varsity!) for Arlo! Use code 'STUDIODIY20' for 20% off!
35% off these awesome diaper bags right now with code 'SPRINGFLING'. They come in the best colors!!
A really cute game to make if you have any empty cans!
Now THIS looks fun.