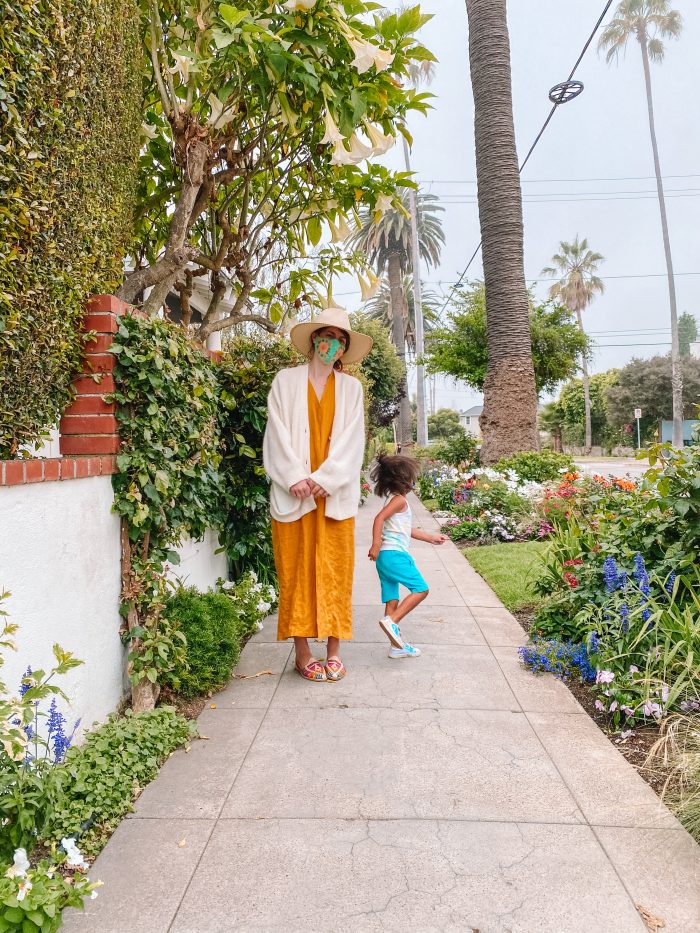 How was your week? It just feels like we've continued to be on a constant rollercoaster over here. But a bright spot was that I made some major progress on Arlo's closet project. It's been such a fun thing to focus on lately. The custom fabric I made and ordered arrived and the colors were exactly what I hoped they'd be, yay! Wallpaper arrives next week and then I'll share an update. We also have some more posts in our baby name series in the works, so stay tuned for that. In the meantime, here's some links from the week!
An equity guide to pandemic schooling.
I loved this shared kids room! The headboards and those mustard curtains!!
One of the most stunning murals I've ever seen.
Just found out our favorite books, The Mouse Mansion, has a YouTube channel! So fun for making dollhouse/miniature stuff!
If you wanna try your hand at jewelry making, my friends Sarah and Rachel just launched an earring making/DIY line with all different pieces, supplies and clay cutters to mix and match!
Why am I so drawn to this eclectic/traditional/European countryside style lately!? I can't get enough of it!
These little rattan lions, omg!
Donate here to help get @ohhappydani's allyship posters into classrooms across the country.
A new addition to the Disney Paper Parks collection!!