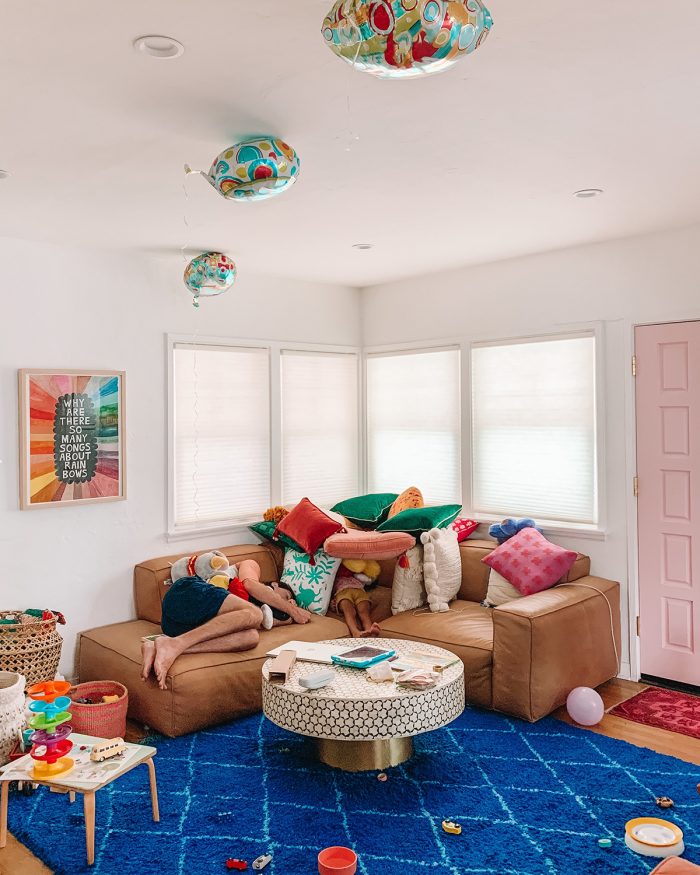 Happy weekend! It's been super hot here, and we've had a turbulent few weeks, but we're hoping to get out for an early Sunday family walk this weekend. We baked a cobbler which perhaps was not my smartest idea when it's so hot… but it sure was delicious!
Hope you are all hanging in there, especially as school starts up these next few weeks. Here are some links I've loved lately if you need a distraction or some pretty things to look at…
33 easy dinners for back to school season!
Birthday traditions from around the world.
This is the "Vote" necklace Michelle Obama was wearing at the DNC this past week, I love it!
Love these alphabet animal prints for a kids room!
How to melt crayons into new shapes!
These ceramic jellyfish make me wish I had another kids closet where I could do an ocean theme…
This rainbow fairy door OMG!! And this circus one OMG!!
My friend Sarah just launched the prettiest line of (colorful!) fabric!!