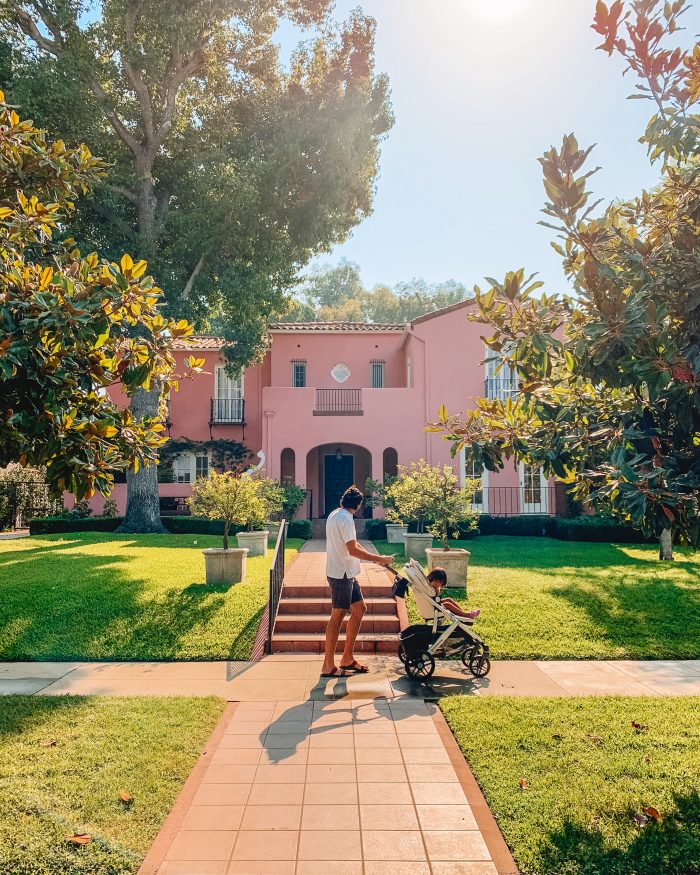 Happy Sunday! Bit late getting this post up this weekend. I spent most of the last week compiling answers to a few questions I asked my audience: 1) If you voted for Trump in 2016 and are now voting for Biden, why? and 2) If you didn't vote in 2016 and are now planning to vote, why?
They were two questions I was personally curious about, and a lot of others were too. I got such a huge variety of responses. They energized me and gave me hope. If you want to read them, alongside some other voting resources and policy information, you can view the "Vote Blue" highlight on my Instagram feed here!
For the record, I will be voting Biden/Harris! Now, for the rest of this weekend's links…
The bathroom, the fireplace and the banquet in this house. GAH!
This podcast episode breaks down mail-in voting rules in different states.
Just bought these CUTE tennis shoes on sale!! My uniform (when I actually leave the house, haha!) is dresses + sneakers lately!
Not gonna lie, I about fainted when I saw this house.
Our favorite Halloween kids books, in case you missed it!
Wow these cacio e pepe brussels sprouts look AMAZING.
A super fun Halloween challenge that Courtney's doing this month!
The cutest little bats for Halloween!
Awesome podcast episode about what motivates infrequent or undecided voters! A must listen!