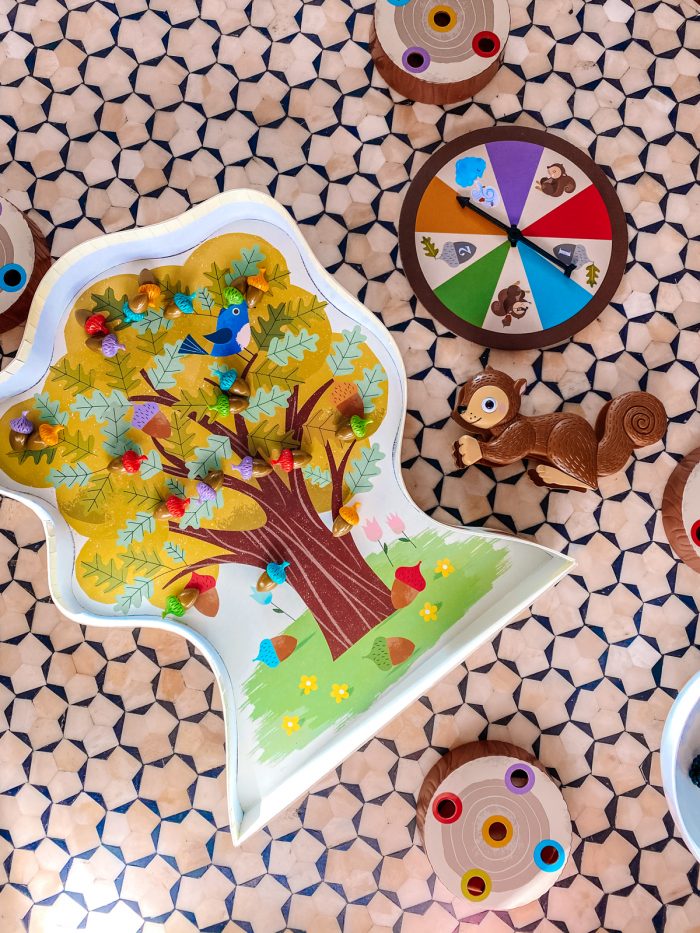 Outside of being on a constant rollercoaster of emotions as I think we all are at this point, we were able to work on some house projects this week which felt good. We built a couple shelves for Arlo's room and I got a couple posts written for much-requested DIYs (like the Sugar Plum Fairy and our living room media cabinet). Look out for those this (and next) week!
I'm equal parts excited and nervous as we head into next week with the upcoming Inauguration Day. Stay safe, everyone!
Here's a few links for your weekend…
A bunch of you told me your 3-4 year olds were obsessed with this Sneaky Snacky Squirrel Game (above) and I finally remembered to add it to my Target order. WOW, you weren't kidding haha! Arlo LOVES it.
Several of you sent me this podcast episode on how QAnon came to be and it was quite fascinating (and absolutely terrifying).
A round up of kids books about Martin Luther King Jr.
Youtube randomly recommended this Disney prop/antique collection video and oh man, the Mary Blair screen and the paintings with Tiana hidden in them!!!!!
Read this article after it was shared in a FB group I'm in: How to talk to parents about race if you're adopted or multiracial and thought there were a lot of good points to learn from (as white parents) in it.
I don't have an instapot but still want to try this soup recipe!
The Coy Collection did a drop this week of a bunch of items and while a ton has sold out already, I thought the little smile magnets would be such a great Valentine's Day gift for a friend.
So fun to see Joy's first colorful room reveal!!
Loved learning more about custom framing in this IGTV!
I AM ALL-CAPS PUMPED FOR THIS NEW HGTV SHOW!!!
This is the calendar I just made for Arlo! He LOVED using his advent calendar to count down to things so I'm excited for him to have a year-round way to do so!