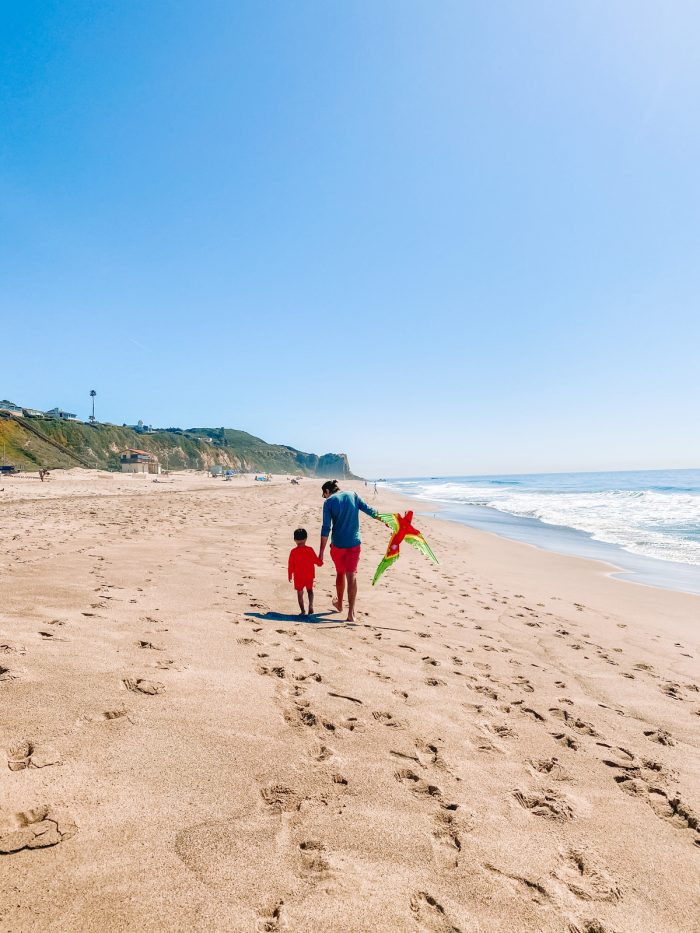 Happy weekend! We spent the day at the beach yesterday which was so nice. We flew our kite (it's no longer in stock but there's some other fun ones here where we got it!) which I haven't done in… decades? So fun.
Going to share the tutorial for our rainbow bookshelves this week, plus a new installment of the Artists I Love series! So stay tuned for that, in the meantime… some links for your weekend.
A helpful summary of the new children detention centers opened by the Biden administration this week. Be sure to click "show this thread" so you can read the whole thing. Remember, there's still MUCH to hold Biden accountable for. The work is far from done. Action steps: Sign this petition to reunite families, learn more about the We Are Home campaign, and follow @fams2gether to stay updated.
You can watch the video of the Drawing Across the Color Line with Kids webinar here now!
Glazed chocolate donuts are my favorite so now I reallyyyyy want to try making them!
These handmade flower sweaters!!
(Trigger warning: adoption trauma, transracial adoption) "As a white woman, can I adopt a Black child?" – I think the responses to the question and the comment section (specifically the comments from adoptees) on this post should be required reading for all humans, but especially adoptive parents (myself included, of course).
Here are the links for the Duplo/Train connectors I mentioned on Instagram this week: regular set, spiral set (I'm still working on a full resource post with wooden trains & accessories! Stay tuned!)
Sweatsuits in every color of the rainbow!
Love this wood & cane desk, been thinking about getting two to turn into a craft table!?