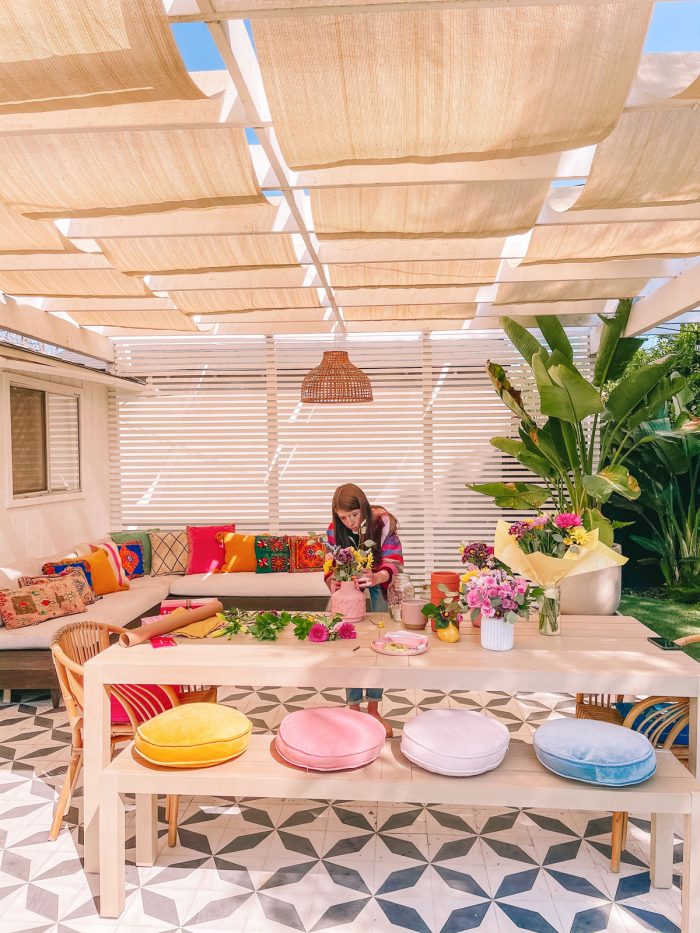 Happy Weekend! We have been working nonstop around here on lots of fun projects which has been a nice distraction as it's hard to stomach the fact that this weekend marked one year since we've been quarantining. What a year it's been. Sending love out there to anyone else really struggling as we round the corner on this year but let's keep holding on to the bits of hope the vaccines are bringing us!!
This week, I've got a new baby name post comin' for ya and a guide to dyeing Easter eggs any color of the rainbow! Stay tuned & here's some links in the meantime!
These spring sensory kits are so awesome! (Created by a friend of mine who is a pediatric occupational therapist!)
If you're looking for a St. Patrick's Day treat… make a Kiss Me I'm Irish cake!
These gorgeous changing baskets!! We loved our changing basket and I love the designs on these ones!
This felt Passover Seder plate for kids is so cute!
Printable leprechaun notes! I'm going to do these with Arlo this year!!
This weekend marked one year without justice for Breonna Taylor. You can visit here to make calls and sign a petition to continue to demand justice for her.
Well, I need more space for ceiling lights in my house because this new one is INCREDIBLE!!