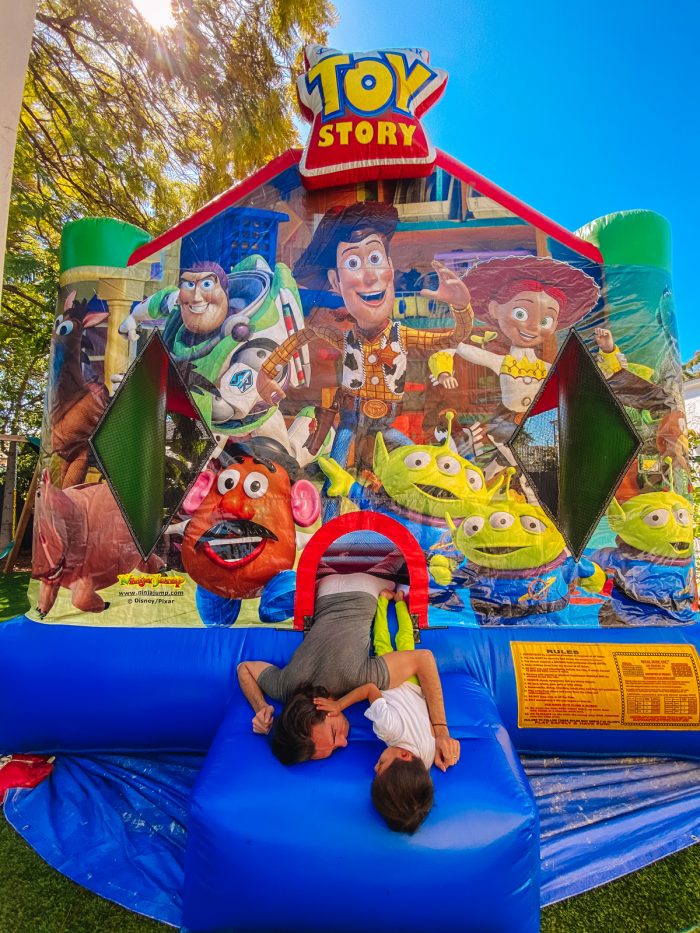 We celebrated Arlo's 4th birthday this week which is still so hard to believe. We rented a bounce house (from here if you're in LA!) which was so much more affordable than I thought it would be and just SUCH a great surprise for Arlo. He had a blast.
But more importantly this week, I'd like to share some resources for taking action in response to the hate crime that occurred in Atlanta this week, taking the lives of six Asian women and two others. Go Fund Me has created a landing page for the fundraisers to support the families. You can also follow, learn from & support the Atlanta chapter of Advancing Justice, a non-profit advocating for the civil rights of the AAPI community, here.
Here is a quilt raffle benefiting Stop AAPI Hate. A portion of the proceeds from this sweatshirt will benefit Stop AAPI Hate and AAPI Women Lead. Here is an auction with lots of beautiful items benefitting Stop AAPI Hate as well.
And, I just ordered some goodies for Arlo's Easter basket from my favorite toy shop! They're currently donating a portion of proceeds to Asian Americans Advancing Justice.
I recognize all of these involve money and not everyone is in a position to donate or purchase something in support, but even more important than a donation is standing up as an ally in our own communities and not letting racist comments slide out of fear of being uncomfortable. If you are white, like myself, I thought this thread was filled with good reflection points and firm but constructive responses to remember when we hear racist comments within our communities.
Plus, a few more links for your week…
I fell in love with the caftan Chris was wearing on Design Star this week. Turns out it's a past season from this company but WOW their pieces are gorgeous!!
Houseplants in the kitchen! (Honored to be included in this!)
What to make with fabric scraps! Love these ideas!
A real time source for vaccine appointments in Los Angeles (if you are eligible)!
I always love these parenting comment posts from Cup of Jo. The postcard one and the wake up call one!!