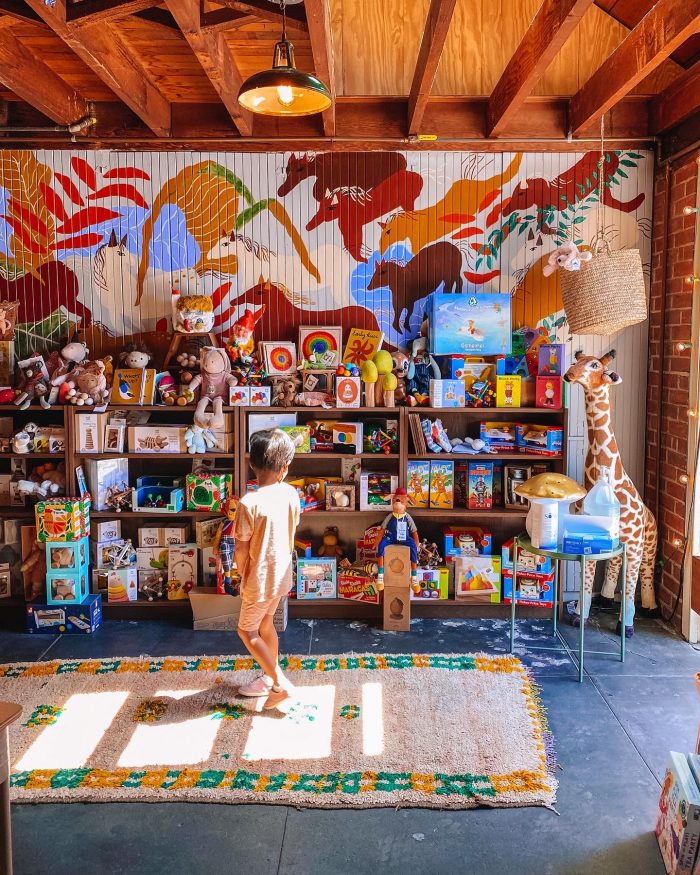 Happy Weekend! We had the busiest week filled with doc/dentist appointments, school visits, swim lessons starting, and a few first trips to some favorite small shops. It was our first week fully vaccinated and our last week before Arlo heads back to school so we tried to pack it all in.
I've got a prettyyy incredible new installment of my real estate series coming up this week so stay tuned for that! In the meantime, some links…
If you are in a position to donate to aid in the Covid crisis happening in India right now, here is a great place to do so.
I loved this episode of Smartless where they interviewed astronaut Jessica Meir. It was hilarious and also so interesting because duh, space!
We made banana bread using this (grain free!) mix this week and it was DELISH! (Full disclosure: the brand sent us the mix!)
WOW the newest sink from the company that made our main bathroom sinks. GORGEOUS.
Love this nursery, the wallpaper is so fun!
I always get questions about Arlo's big Bluey stuffed animal, you can find it here!
Four women talk about their stories, their relationship with and their choice to wear the hijab.
About fainted when I saw this bathroom.
This song about crying at Pixar movies! Haha! (FYI there's curse words)
Lots of you seemed to love this post (thank you!) so I'm working on one about my biggest design wins now!