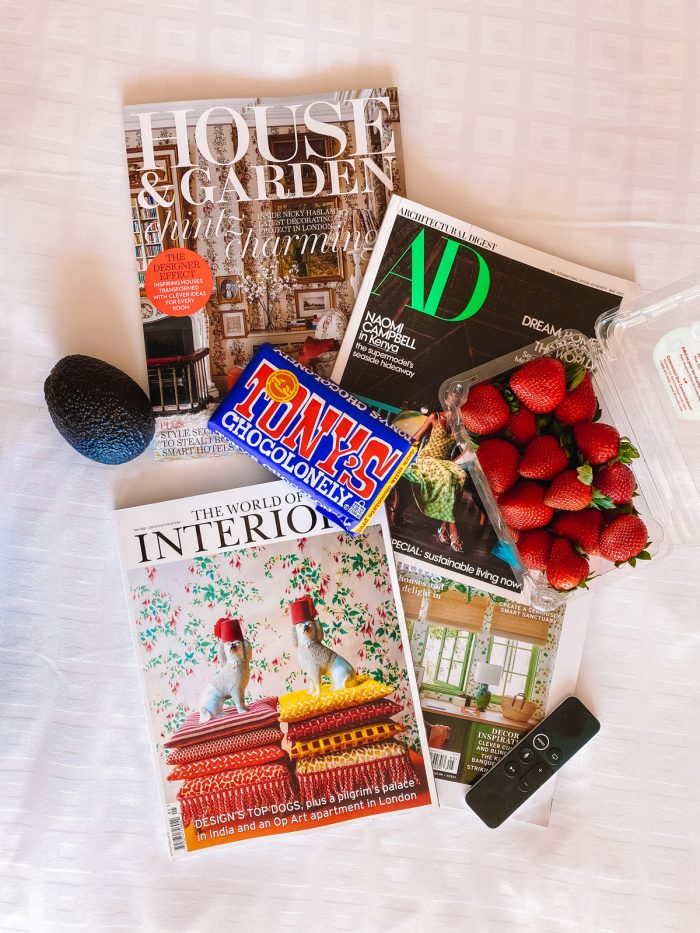 I felt incredibly lucky this week to get to spend 48 hours in a hotel BY MYSELF, which is something I had talked about wanting to do throughout the 14 months of our quarantine once I was vaccinated. As an extreme introvert, it was so nice to have a few days to myself, I literally didn't leave my room except to get food. Above is what I brought with me and it felt like it really defined me in one photo. Well, bread is missing. But otherwise, pretty spot on. 😉
I've been continuing to work on finishing up our guest room/craft room and pieces I've ordered and sourced are slowly trickling in. We've also been dealing with a few more medical issues within our family so I've been a bit more focused on putting my energy into that. As always, thank you for being here! Here are some links for the weekend/week.
I'm linking a few bystander intervention trainings for those looking for action steps to combat harassment and hate crimes you may witness in your communities. These were created in response to the escalation in anti-Asian hate crimes but those who I have heard from who have taken/shared these events have said many of the things taught can apply in other racist, anti-Semitic, Islamophobic, and homophobic hate crimes you may encounter. I'm hoping to sign up for one myself soon. Here are a few in NYC, here are several in Los Angeles, and here are some from an organization based in Chicago but they are virtual.
I loved this interview with Ashley C Ford about storytelling and truth telling and her upcoming memoir.
A great list of AAPI owned small businesses to bookmark!
I always get asked about my linen romper. They don't have the color I have any more, but this is the romper!
Anyone in LA county can now get a free membership to Headspace! I've tried a few of their guided meditations this week and really liked them.
Love this collection of upcycled kids clothes!
I fell down a rabbit hole of these vintage brass clips this week! So fun for holding mail or displaying art! This tennis one is SO fun.
These sinks would be amazing in the right powder room!