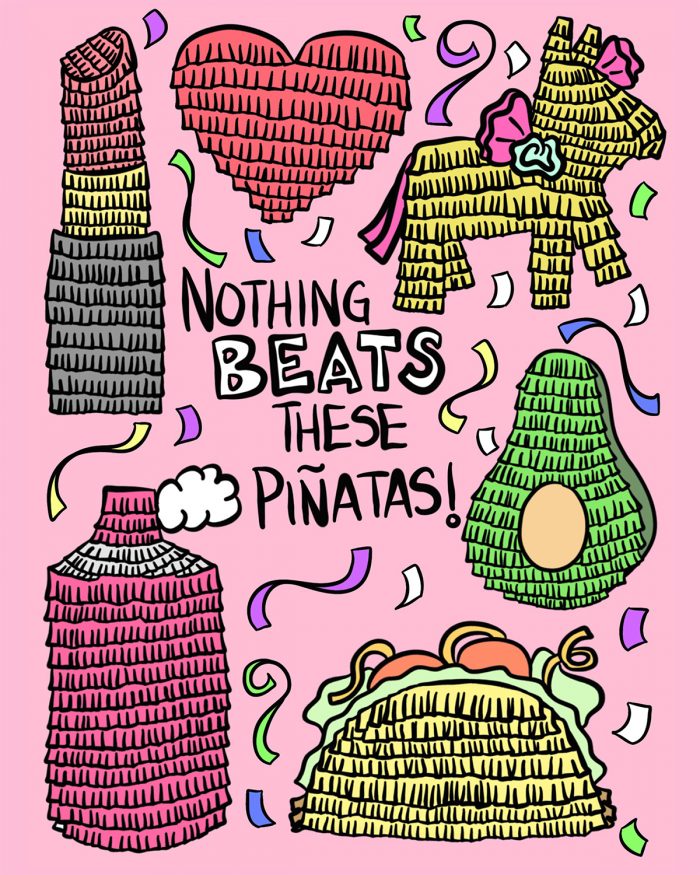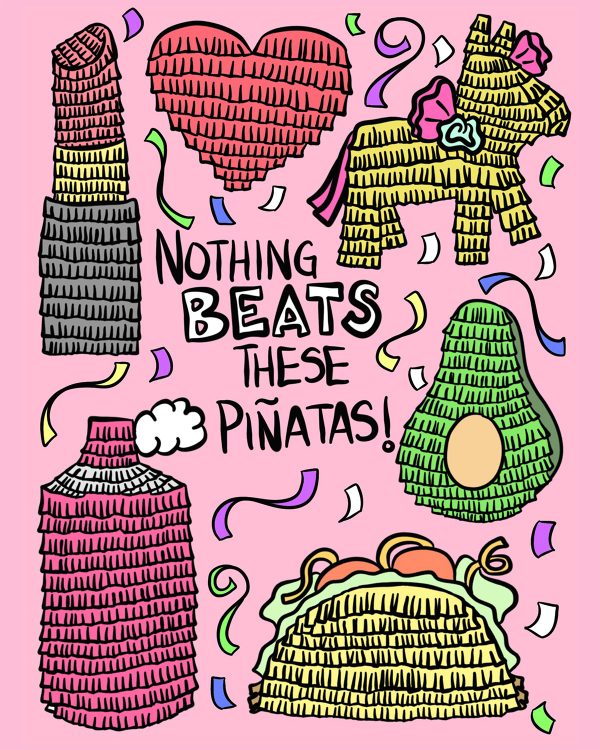 Our newsletter subscribers got a coloring sheet version of this fun illustration from Cozy Reverie today!!! Recognize those piñatas!? If you want to make sure you don't miss out on the next one, sign up right here!
It's Friday! I'd be more excited if it wasn't also tax day (CRIES MANY TEARS) but I plan to treat myself to a cupcake (or 10) to help ease the pain. No, but in all seriousness, I was overwhelmed by the response to my post on Tuesday. I'm slowly working my way through all the comments and am so grateful to have such a supportive community, and to have opened a bit of a conversation about the topic of infertility. We have a BIG, super fun shoot tomorrow at the studio and I'm really excited about it. But MORE excited for you all to see it! Stay tuned!!!! But first…
Who Would Your Celeb Spouse Be?
Now, it's important to differentiate between your crush and your spouse. For example, many of you who know me say "Oh, hers is obvious. It's Jimmy Fallon." But, you'd be WRONG! Jimmy Fallon is my crush. If I really had to settle down with someone, Willie Geist, would be my spouse of choice. He's a Today Show anchor for those of you who don't know. (I have a thing for middle aged dads that are also NBC news anchors, by the way. Lookin' at you Brian, Tom, David and Lester, too) ANYWAY! Willie has 6pm dance parties (see 2:45 here for proof) with his family every night so I don't really think I have to give you any more proof or reasoning that we're soulmates.
ANYWAY! Samantha would marry John Krasinski, Chelsea would marry Andy Samberg, Annie would marry Cary Grant and Jeff would marry Eva Longoria. LOL What a group.
So, who would be your spouse!?
Remember, we're sending #troopstudiodiy Pin Packs to some of you who share your answers each week!
Giveaway Update: Congrats Jess + Tiffany! Your pin packs are on the way!
The Best Things on the Internet This Week
Never thought I'd say I want giant pasta on my wall but, I do.
These remind me of my Kate Spade Saturday (RIP) shoes that I wore into the ground. NEED!
Why are these popsicles so PRETTY!?
Paradise in a pin.
Two of my favorite people answering Google's questions together.
So excited for my freaking AWESOME friends. Have you seen Ashley's cards yet!?
Love this fun gift box garland!
Renters! Alert! Awesome removable wallpaper.
Happy Weekend!