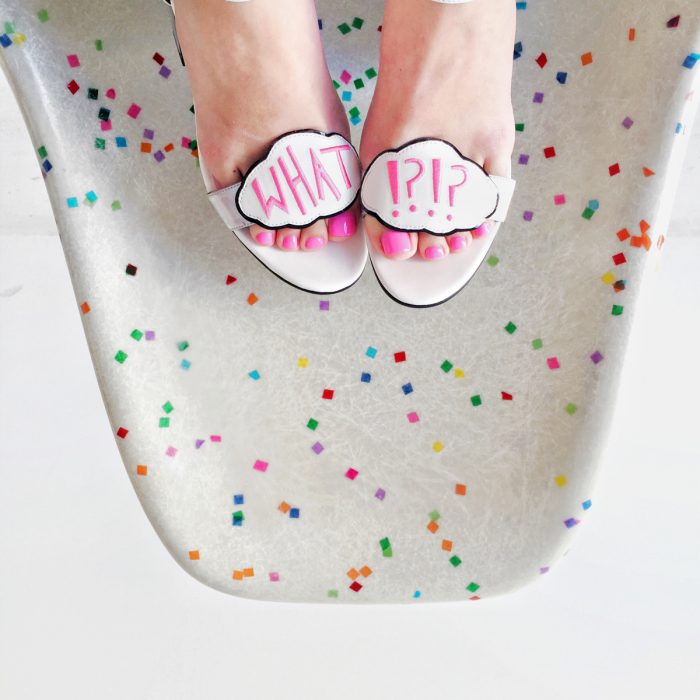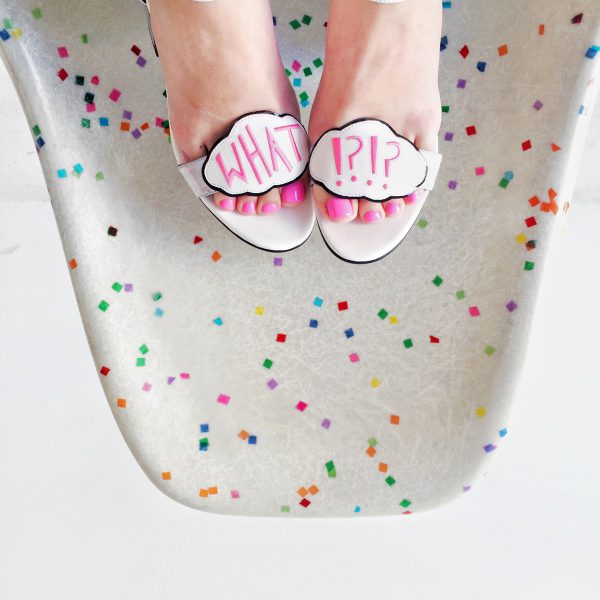 New fave shoes!
Hiiiii!! I'm bustin' out this joint a day early for a girls weekend with my college roomies and I couldn't be more excited!!! We've only been trying to plan this for like…. four years now!? Can't wait for a few days of pool time and non-stop chatting. What are you all up to!? Hope it's something fun, whatever it is! And since our girls weekend playlist had us all singing in the office this week, we want to know…
What's Your Go-To Karaoke Song?
I KNOW you have a signature karaoke song. Or, if you don't actually do karaoke, you have a song that you know you would ROCK out to. So, I want to hear it! Mine? Mine is "Redneck Woman." Nobody in the office believed me but I can NAIL that song. Every single word. It's my fave. Samantha's is "You Don't Impress Me Much" by Shania Twain, Chelsea's is "One Week" by Barenaked Ladies (AMBITIOUS, huh!?) and Alex's is the classic "I Will Survive." So, no we gotta hear yours!
Remember, we're sending #troopstudiodiy Pin Packs to some of you who share your answers each week!
Giveaway Update: Congrats Maddie & Lauren! Your #TroopStudioDIY pin packs are on the way!
The Best Things on the Internet This Week
9 things you didn't know about the movie Crossroads. (Shonda.. what!?)
Apparently Lisa Frank will now tell you your future.
If I were to go to prom this year, I'd be wearing this.
Animal cracker fudge…. YES PLEASE!
Definitely gonna be needing this hat.
The PRETTIEST cake batter macarons!!
Feelin' like I need some pink overalls in my life?
Love these fun DIY phone cases!
Happy Weekend!