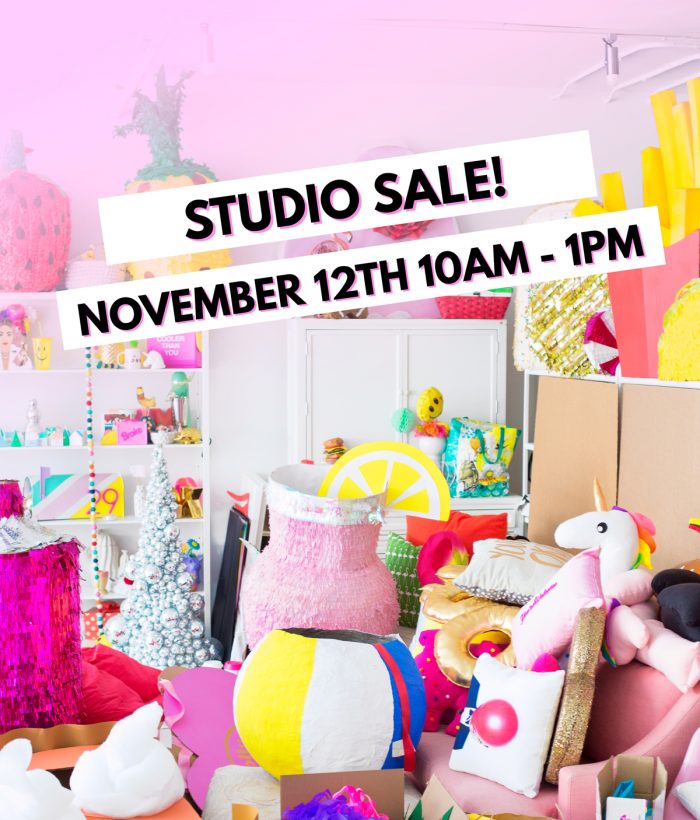 Not quite sure how to put this week into words. Wednesday felt like the lowest of lows as and I cried my way through the day, and Thursday felt like the highest of highs as SO many of you so excitedly embraced and subscribed to our newest venture, Can't Clutch This! Since it's my job here to focus on the positive, that's just what I'm going to do. I am SO FREAKING EXCITED about our new clutches and I cannot WAIT for all you subscribers to get your first one in the mail next month!!!! And of course, I just have to thank each and every one of you again for your support. So beyond grateful.
For those of you in LA, remember that tomorrow (November 12th, from 10am – 1pm!) is our big studio sale! We'll be selling props, home decor, craft and party supplies, old products and a TON TON TON of clothes and shoes. If you want to come, be sure to email [email protected] for the address! See you there!!
The Best Things on the Internet This Week
BRB booking a flight to Houston…
Feeling like I need another pantsuit in my life.
Best TJ cheese + cracker combos. YES GIRL.
How crazy is it that it's almost advent calendar time!?
Into these DIY midcentury candlestick holders!
Loved looking at these photos from election night. Made me miss New York (even though my fear of crowds usually keeps me far from Times Square!)
The ultimate 90s girl "Would You Rather" game.