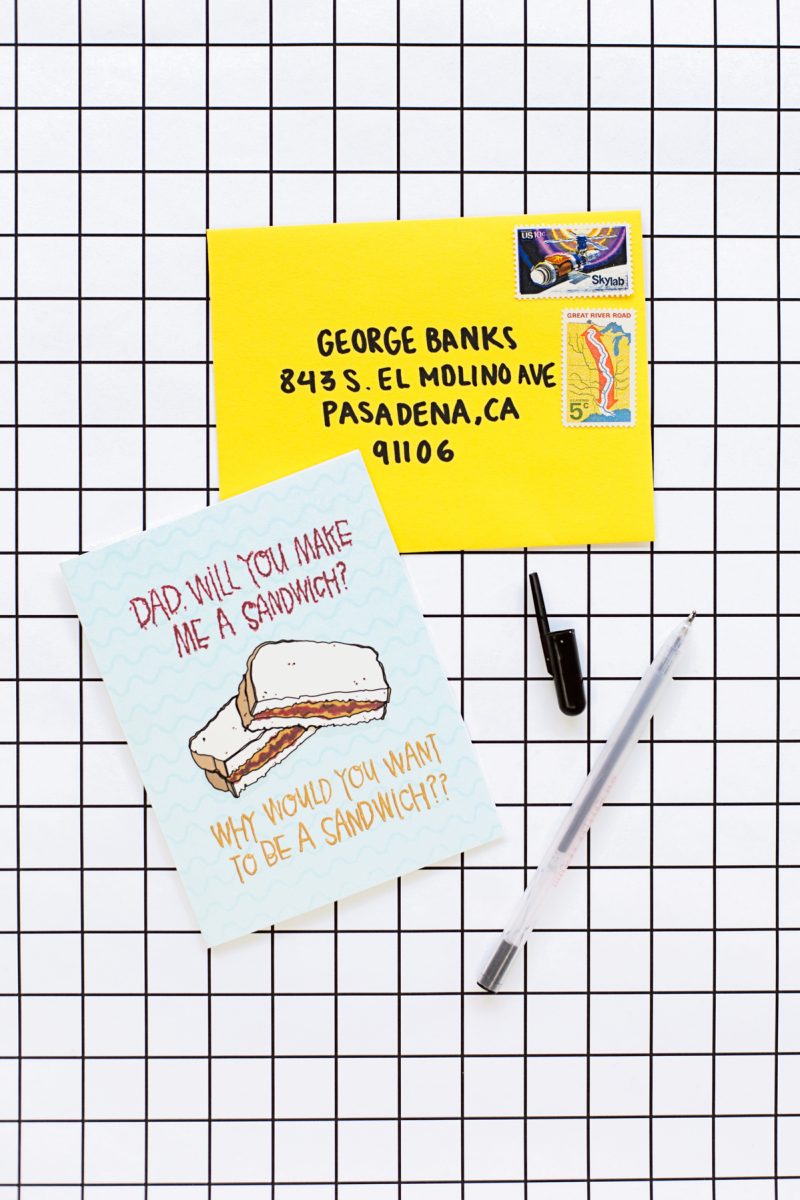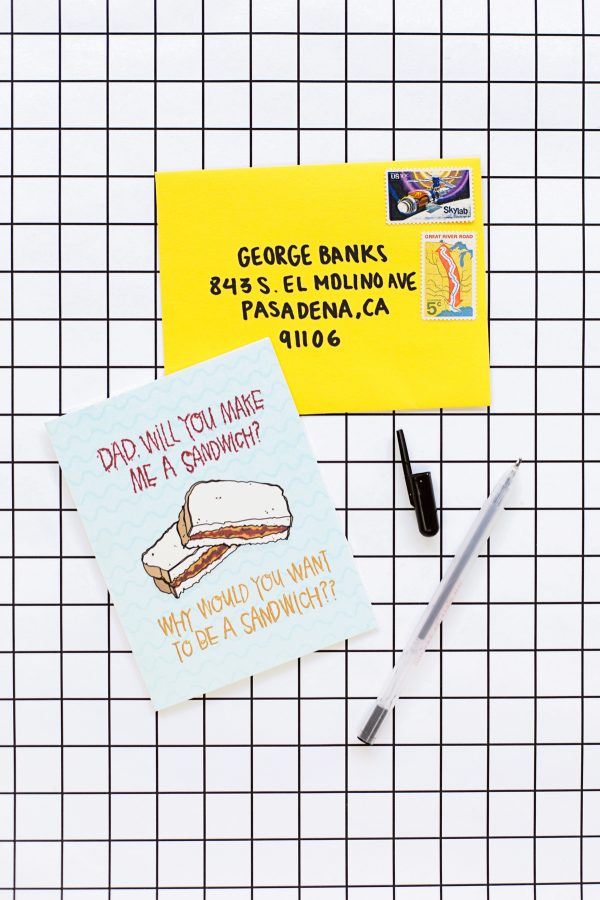 Three hilarious dad joke cards going out in today's newsletter! Are you on the list!? Sign up here!
It's the BEST WEEKEND OF THE YEAR! Every year around my birthday, Pixar releases a new movie. I always call it my "birthday movie" and we always go see it. In case you didn't know, we're big Pixar fans around here. Haha! Getting to visit the campus was one of the highlights of my career! I even walked down the aisle to the theme from UP! Ok, done now. In addition to that, it's Father's Day and Tuesday is my birthday AND we've been working on so many fun secret things! EEEP! Shaping up to be a mighty awesome and crazy summer, I'd say. But before you head out on your weekend adventures… in honor of the big release this weekend…
What's your favorite Pixar movie!?
I gotta know. My most favorite is UP followed closely by Finding Nemo and Monsters, Inc. And I also just love all the Toy Stories. So really, all of them. Jeff's is Finding Nemo. Samantha and Quinn (my niece who has been interning for us this week on her summer break!) agreed on Monsters, Inc as their fave. And Annie's and Chelsea's favorite is Toy Story! So… what's yours!?!?
The Best Things on the Internet This Week
Cake gems? Yes, please!
Stop EVERYTHING. Fried egg wall clock!!!!!
The colors in this party are AHmazing!!
Forever 21 is having a buy one get one shoe sale? Ummm. Faves here and here!
Let's balloon dip ALL the things!
Have really been eyeing one of these off the shoulder denim dresses.
The cutest little swimsuits for the cutest little ladies!
Love this post about kids and music.
Speaking of which, gotta say, kinda into Sophia Grace's new song.
Happy Weekend!