You guys really surprised me this week with your pumpkin choice: pumpkin pie! I suppose because I've never been head-over-heels in love with pumpkin pie, I thought you might lean the non-traditional route. But I've learned that people love their fall American classic, so that is what I'll deliver! Now it's time to talk about my favorite thing… favors.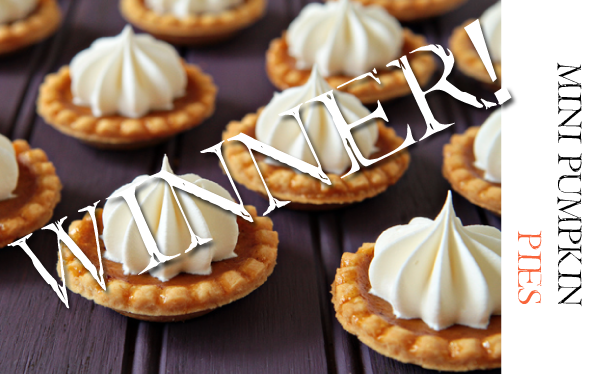 I am a huge proponent of favors. I feel like they always get cut for budget reasons but I think they are one of the most important parts of an event. After all your guests may have come from far, brought gifts and the like, and the least you can do (besides throwing them an awesome party!) is send them off with a little treat. I think 99% of the time I lean towards edible favors. Everyone likes them and they never go to waste. So now I bring about the question yet again, traditional or non-traditional? Keep scrolling for the low-down on today's candidates!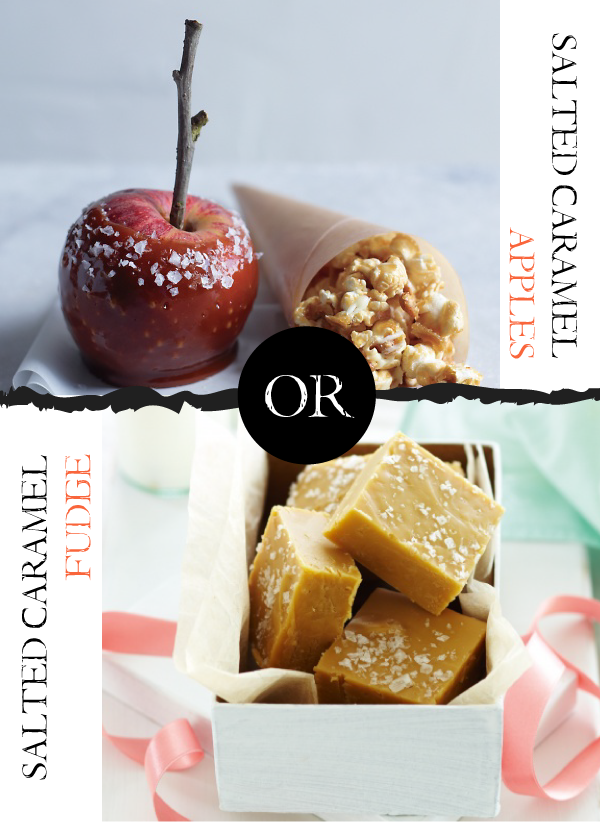 Salted Caramel Apples via Martha Stewart, Salted Caramel Fudge via Taste.com.au
Two words. Salted. Caramel. I love it. I love salt, I love caramel. They should have married and become the food world's "It Couple" a long, long time ago. So the question I ask you now is: salted caramel apples or salted caramel fudge? I know I'm not the only one that drooled over the Martha cover photo of those caramel apples (Even though I am 100% on the granny smith train), but I also have a soft spot for fudge and fudge of the salted caramel variety? Hello, hello. We can go the traditional route with our favors, giving out another fall classic, or we can jazz it up a little with a little spin on one of fall's best flavors. Now… tell me what you think!
Here's how to let me know! Comment below with your choice (and why, if you'd like!) by 12pm PST Thursday, Oct. 11th (That's tomorrow!). I'll tally all the results and announce the winning favor on Friday. Got it? Now get to decision making!