Time for another quick and easy holiday treat! I was so inspired when Liz over at Say Yes To Hoboken used Airheads as fondant for cake decorating! (I loved Airheads as a kid, by the way! Anyone else?) I've been dying to try my hand at it ever since and Christmas was the perfect opportunity. I decided to make gift cakes, with Airhead bows! The possibilities for the bows are endless and I'd love to hear if any of you experiment with other styles but for now, here's what I did to make this fun, edible present!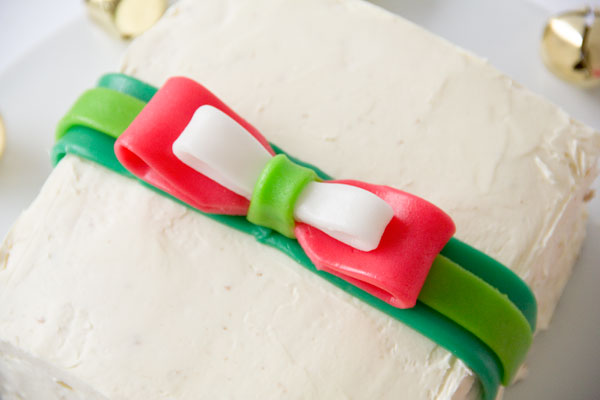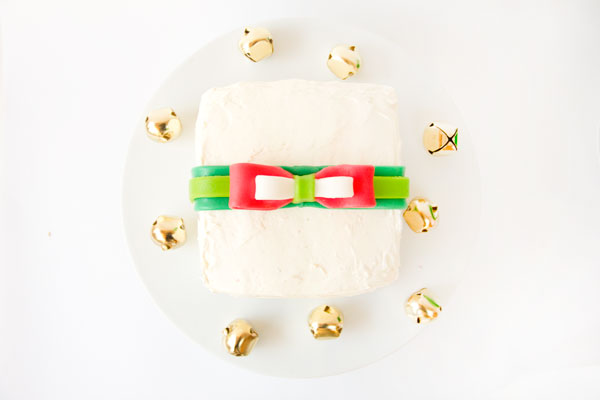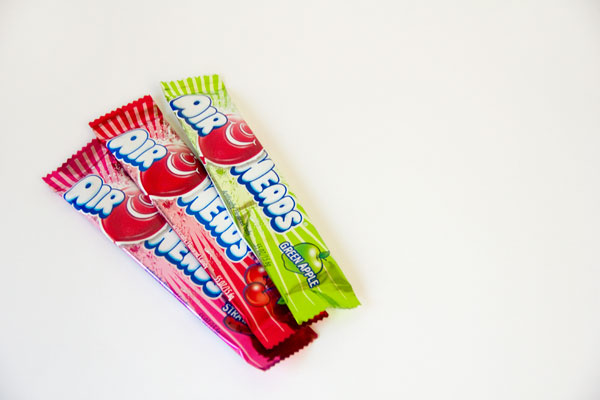 Supplies:
Various Airheads
Sharp Kitchen Knife
To Make:
Before using each Airhead, you'll want to heat it in the microwave for about 5-7 seconds to soften it up.
Fold one Airhead over to form a loop and press together so it "sticks." Cut off the two corners with a knife so the loop narrows just like a bow does. Repeat with a second airhead.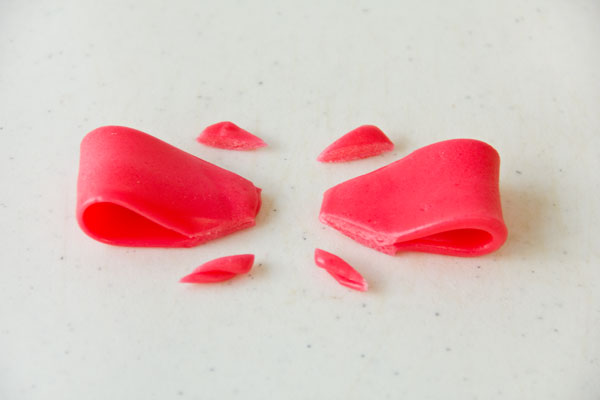 Cut a third Airhead in half, lengthwise. Trim slightly if necessary (to make it the desired length) and fold over each to form loops as you did before. Carefully press the two larger loops together and the two smaller loops together to form bow shapes, then layer on top of each other. Press again so they adhere slightly. The quicker you work, the easier it will be to adhere these while they're still fresh out of the microwave.
Cut a small strip from another Airhead and wrap over the top of both bows to form the center.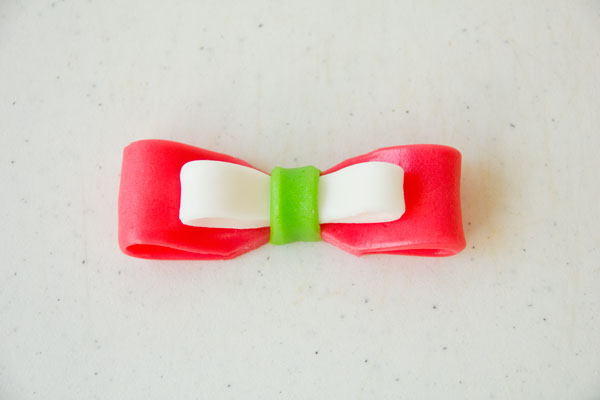 Take two full Airheads and press them together in the center to form a wide ribbon, then cut another airhead in half and layer one half on top of each to form a thinner ribbon. Press your finished bow on top.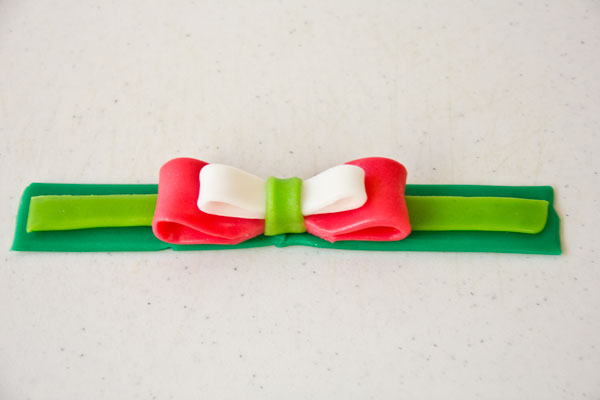 Lay on top of your cake and bend over "ribbon" edges if necessary to form around the cake! You're done! By the way, for my cake I made a regular 9″ two layer circle cake and trimmed the edges to form a square shape. (Disclaimer: Icing cakes is not my specialty, I will happily take lessons from anyone who wants to give them!)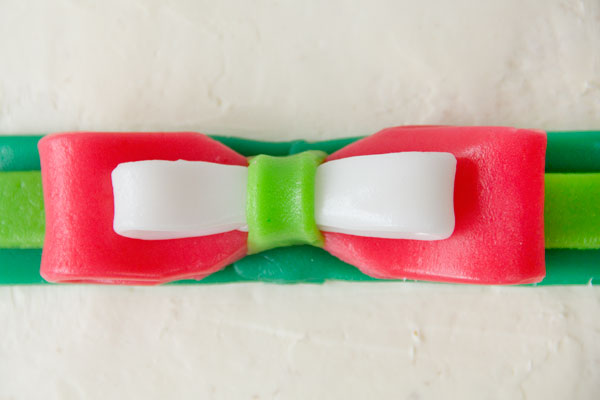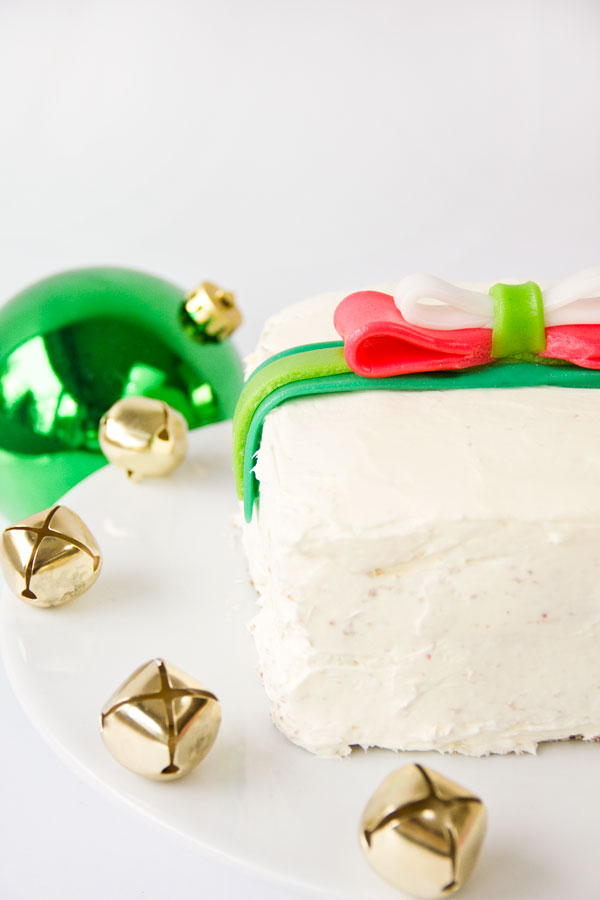 The prettiest edible present you ever did see!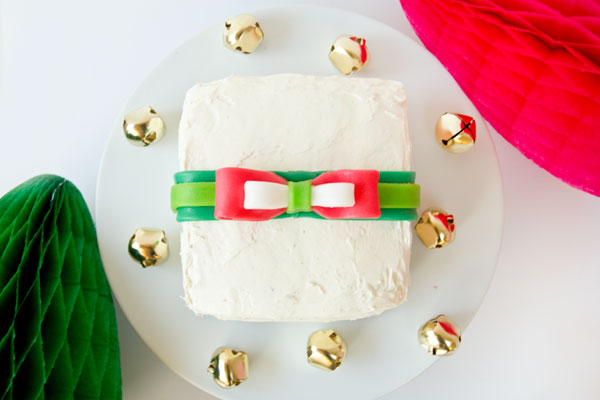 All Photos by Studio DIY
Looking for more DIY projects? Check out the full project gallery here! And if you're looking for some serious holiday cheer, you can get a hefty dose of that right here.