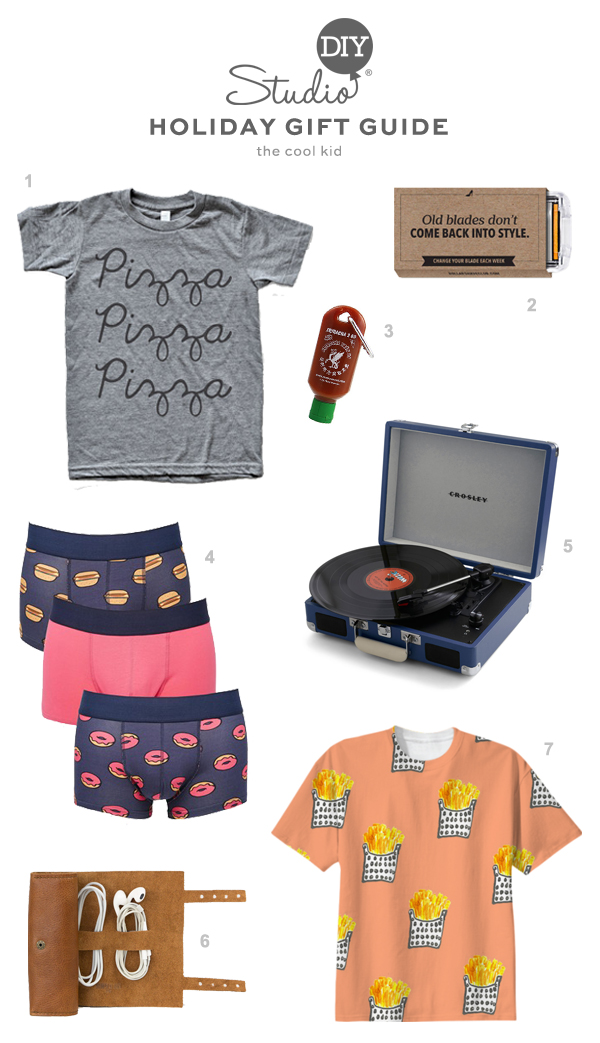 Just because it's 99% ladies up in here usually, don't think I was going to forget the dudes for this gift guide series! Luckily, I have a cool one of my own to help out, so you can thank Jeff for a good chunk of these ideas! Similar to the girl's gift guide, I broke this one up into two "personalities" spanning lots of ages and interests! Dig in!!
(For Above)
No. 1 Pizza T-Shirt
No. 2 Dollar Shave Club
No. 3 Siracha To-Go Keychain
No. 4 Burger + Donut Undies
No. 5 Blue Turntable
No. 6 Leather Cordito
No. 7 French Fries T-Shirt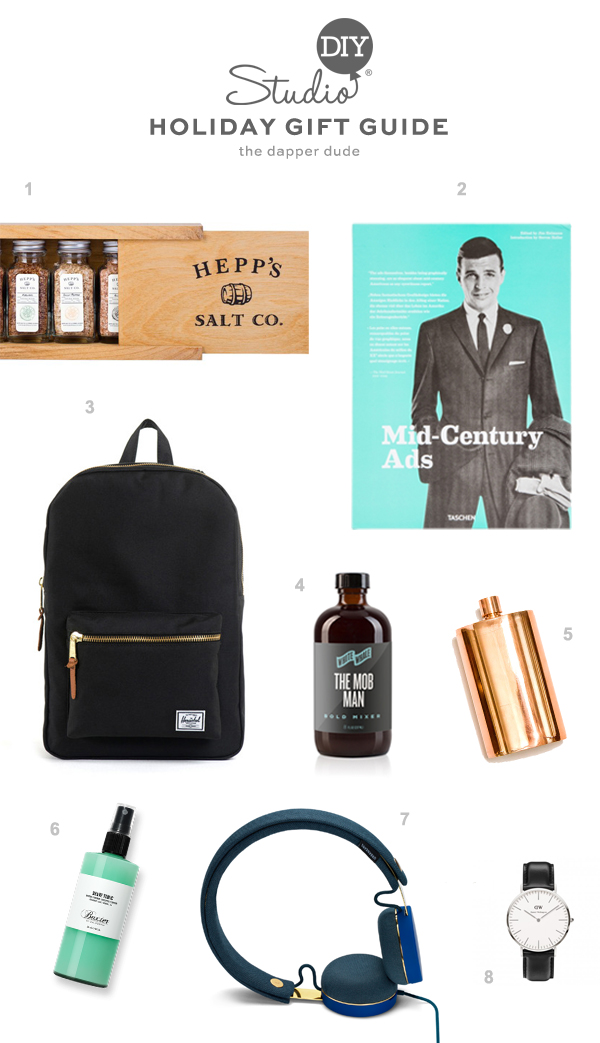 No. 1 Hepp's Salt Mixology Collection
No. 2 Mid-Century Ads Book
No. 3 Herschel Supply Backpack
No. 4 White Whale Cocktail Mixers
No. 5 Copper Flask
No. 6 Baxter of California Shave Tonic
No. 7 Urban Ears Headphones
No. 8 Daniel Wellington Watch
For more gift guides, click here!