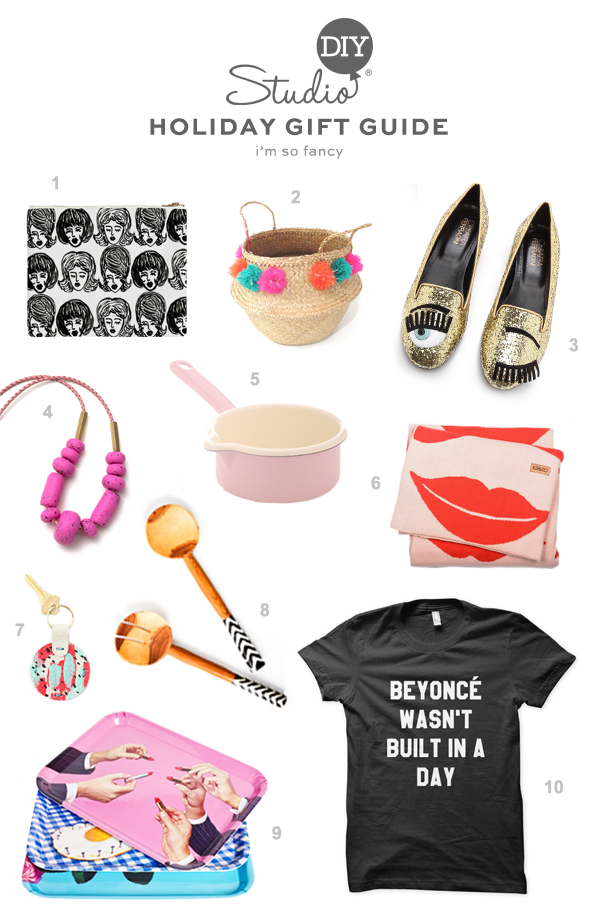 Oh yes it's ladies night! (Hope you're all singing now.) Today's gift guide is dedicated to all the gals in your life. Friends, girlfriends, wives, sisters, mothers, daughters… I didn't want to break it down by person or age, 'cause I think these ideas can transcend age and personalities! So instead, I'm talking about a few things for those fancy ladies out there and for those girls who are kids at heart (or just… still kids). Plus, a bonus! Stocking stuffer ideas. Stockings are one of my favorite parts of Christmas. Here we go!
(For above)
No. 1 Retro Girls Clutch
No. 2 Pom Pom Basket
No. 3 Winking Loafers
No. 4 Fuchsia Necklace
No. 5 Pink Sauce Pan
No. 6 Kisses Blanket
No. 7 Abstract Keychain
No. 8 Olivewood Salad Servers
No. 9 Lipstick Tray
No. 10 Beyoncé Shirt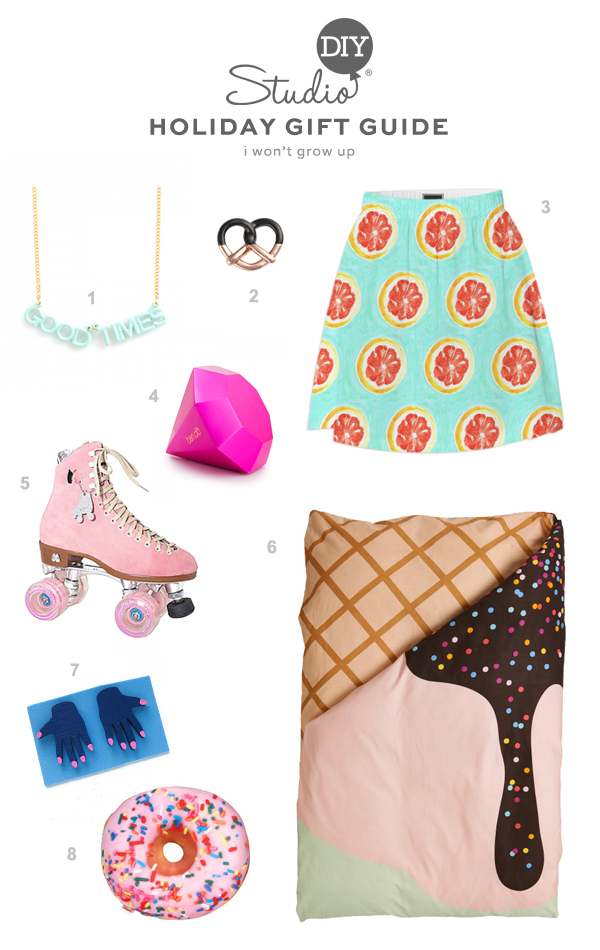 No. 1 Good Times Necklace
No. 2 Pretzel Earrings
No. 3 Grapefruit Skirt
No. 4 Gem Speaker
No. 5 Pink Roller Skates
No. 6 Sundae Quilt
No. 7 Hand Earrings
No. 8 Donut Pillow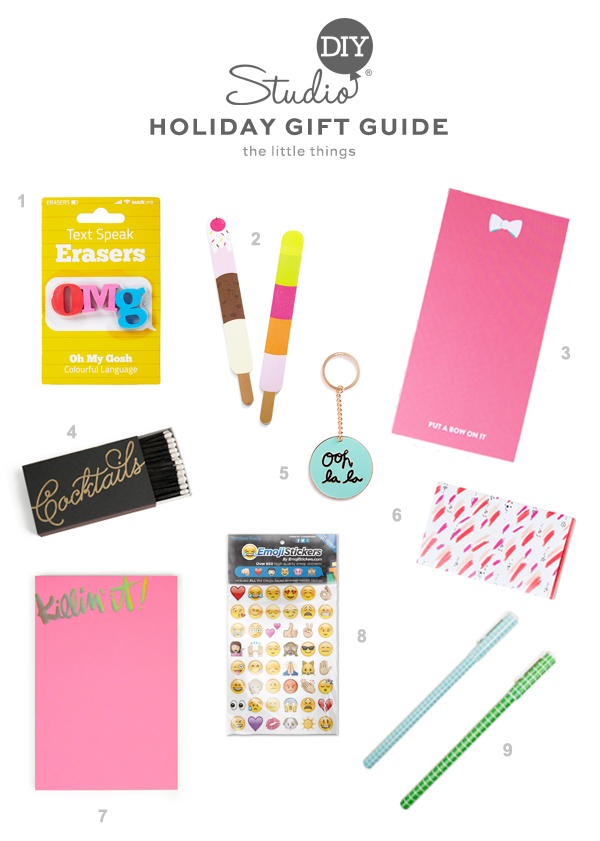 No. 1 OMG Erasers
No. 2 Ice Cream Nail Files
No. 3 Bow Notepad
No. 4 Cocktails Matches
No. 5 Ooh La La Keychain
No. 6 Sketchbook Matches
No. 7 Killin' It Notepad
No. 8 Emoji Stickers
No. 9 Patterned Pens
For more gift guides, click here!