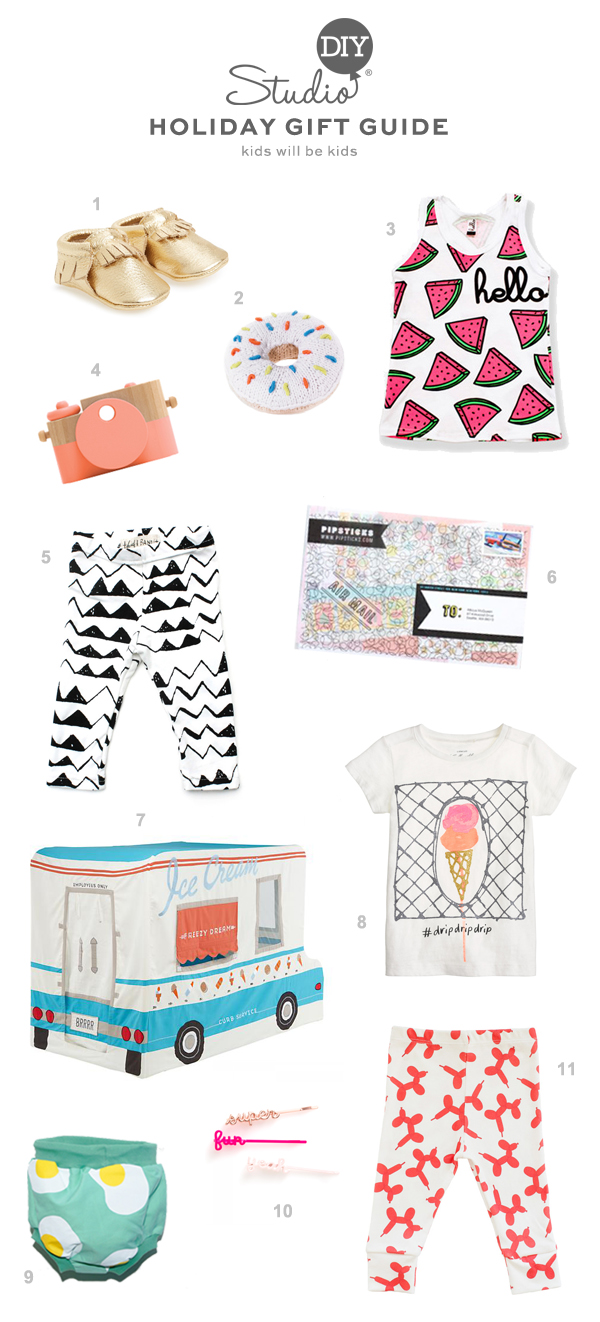 It's the final gift guide in my little series and this one's for the kiddos in your life! I basically wish everything here came in my size, especially those balloon animal leggings!!!! I need 'em, guys. I've had a ton of fun putting together these guides but never fear! I'll be gettin' in to some holiday DIYs STAT. Can you believe Christmas is in two weeks!? Happy Shopping!!!
No. 1 Freshly Picked Moccasins
No. 2 Donut Rattle
No. 3 Watermelon Tank
No. 4 Wooden Toy Camera
No. 5 Mountain Leggings
No. 6 Pipsticks Monthly Sticker Subscription
No. 7 Ice Cream Truck Play Tent
No. 8 Ice Cream T-Shirt
No. 9 Sunnyside Up Bloomers
No. 10 Ban.do Bobbi Pins
No. 11 Balloon Dog Leggings
For more gift guides, click here!