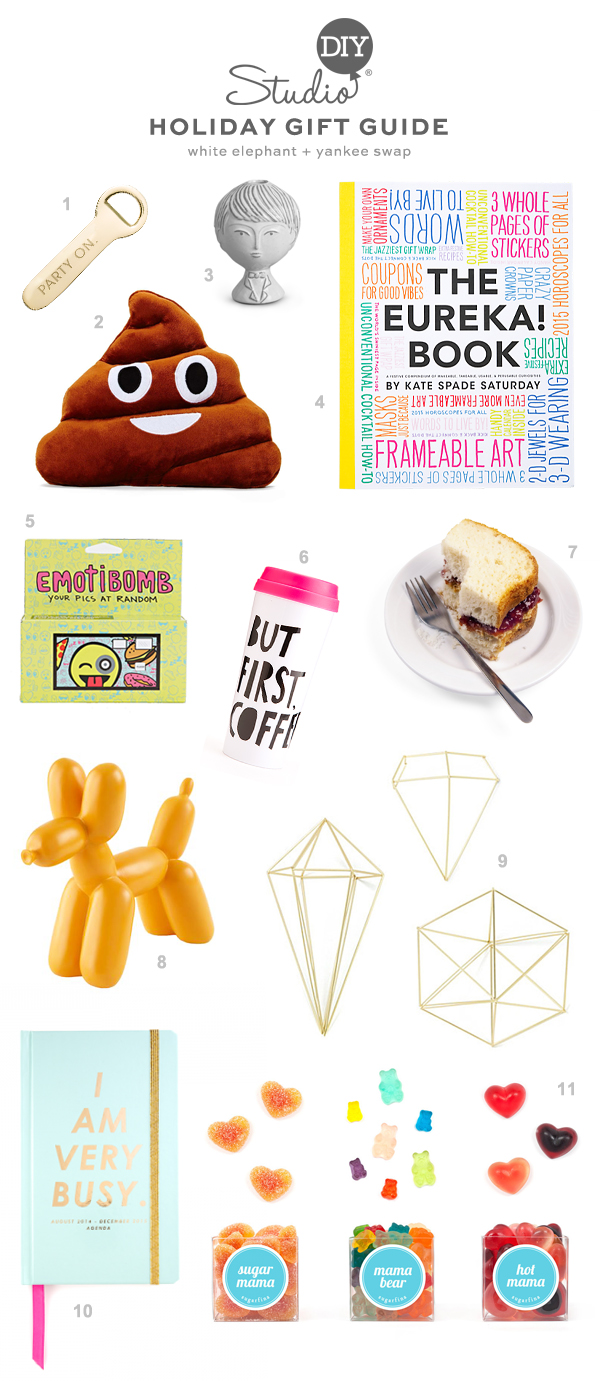 Kicking off a series of holiday gift guides today and per your requests, I'm starting with what to buy for those Yankee Swaps, White Elephant, Grab Bag or whatever other name you give to the gift exchanges where you don't know who you're buying for and trying to please everyone! These gifts are one part silly, one part practical and a few parts Studio DIY style! Buy 'em, swap 'em, enjoy 'em!
No. 1 Party On Bottle Opener
No. 2 Emoji Pillow
No. 3 Boy/Girl Bud Vase
No. 4 The Eureka! Book
No. 5 Emotibomb Disposable Camera
No. 6 But First, Coffee Mug
No. 7 Sandwich Cake Pan
No. 8 Balloon Animal Bookend
No. 9 Geometric Brass Wall Decor
No. 10 2015 Ban.do Agenda
No. 11 Sugarfina Candy Gift Set
For more gift guides, click here!