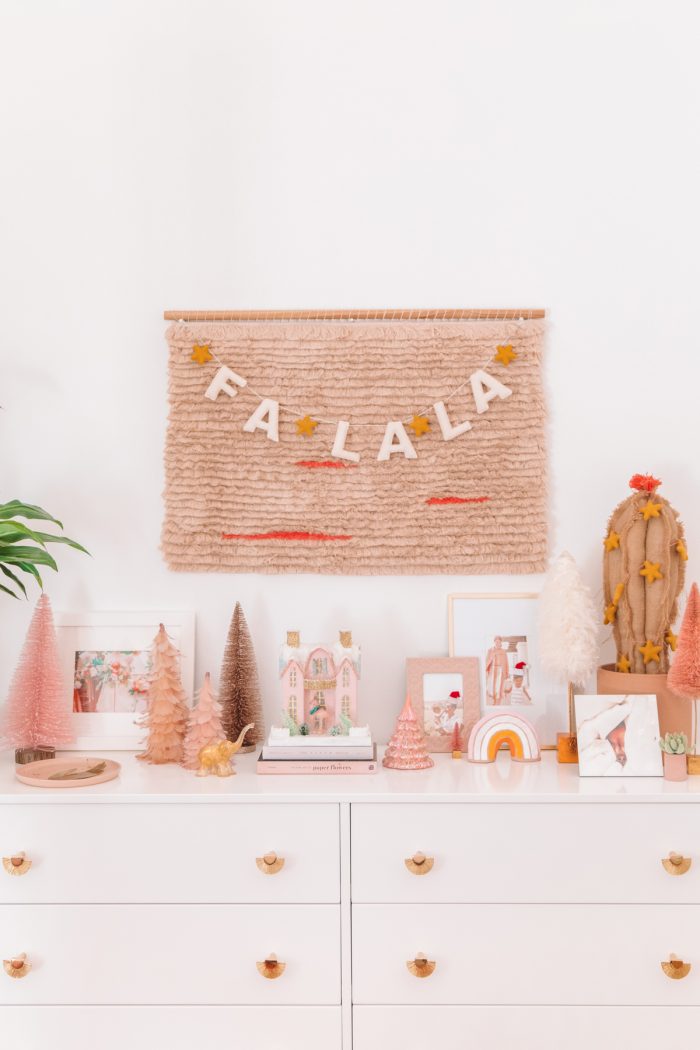 While I make a point to re-use my holiday decor year after year from a budget and sustainability standpoint, I always love adding a couple new pieces to the collections I already have! I've come across so many amazing holiday home decor finds from small businesses that I wanted to round some of the up today for you!
I've got everything from decorative trees to stockings to tree toppers, kitchen items, garlands and more! I'll be doing a whole separate post on ornament finds, which is why you don't see those here.
But for now, enjoy these fun and colorful holiday home decor goodies!


1. Pink and Green Ceramic Trees: If I hadn't already filled my dining room shelves to THE BRIM with pink and green holiday decor, I'd be adding these. I love the shape, the colors, everything!
2. Stripe Chunky Knit Stocking: If you don't want to make striped stockings… PLEASE buy these!! I love the stockings we made but man oh man, these chunky knit ones are calling to me.
3. Rainbow Bottle Brush Trees: This set is new to my bottle brush tree collection this year! I have them all set up in your kitchen window and they look SO pretty.
You can find more sources for bottle brush trees here!
4. Peppermint Garland: I have a felt ball garland on pretty much every wall of my house during the holidays. I couldn't love them more! This peppermint one is adorable.
5. Ceramic Menorah: I've been wanting to get a menorah for our home (Jeff is half-Jewish) and came across this beauty. Might be the one!
6. Peppermint Hot Cocoa Soap: Hot cocoa scented soap sounds like something a three year old would flip over, yes!? I love the packaging, too.
7. Snowman Lanterns: My mom always collected snowmen, and I just thought these lanterns were so precious!
8. Felt Mistletoe: We have this hanging in one of our archways. It's such a fun and silly little detail that I love!
9. House Lanterns: If making a Christmas village isn't your thing, these would be stunning across a mantle or entry table mixed in with some little bottle brush trees.
10. Knit Crown Tree Topper: If we hadn't made a tree topper already for our little dude's tree, I'd be buying this crown one! It reminds me of the nutcracker and I just can't turn that down.
11. Felt Christmas Light Garland: We have felt Christmas lights that I string across the back of our son's door every Christmas. This is such a cute version of them!
12. Santa Mug: I just bought one of these for our Elf to bring as a surprise, and can't wait for it to arrive! They come in three skin tones, and while currently sold out on the company's site, you can find them here and here.
13. Star Santa Sack: I will always and forever love a Santa sack. This star one has so many great colors on it.
14. Dove Pillow: While I've made a few Christmas pillows, I've never bought one! How stunning is the texture on this green dove pillow?
15. Glass Christmas Tree Sets: I have one glass tree and it's a showstopper. These come in sets in every color of the rainbow!
16. Christmas Taxi Card: I love to use greeting cards as mini art prints for the holidays! Such a budget friendly way to get some festive art up in your home.
17. Santa Letter Cookie Plate: We had one of these made with a hilarious Santa letter this year and I can't wait to leave it on our fireplace on Christmas Eve!
18. Merry Christmas Banner: I'd love to see this banner in a kid's room! The style and that color palette are so sweet. We have a ton of their other garlands in our house, too!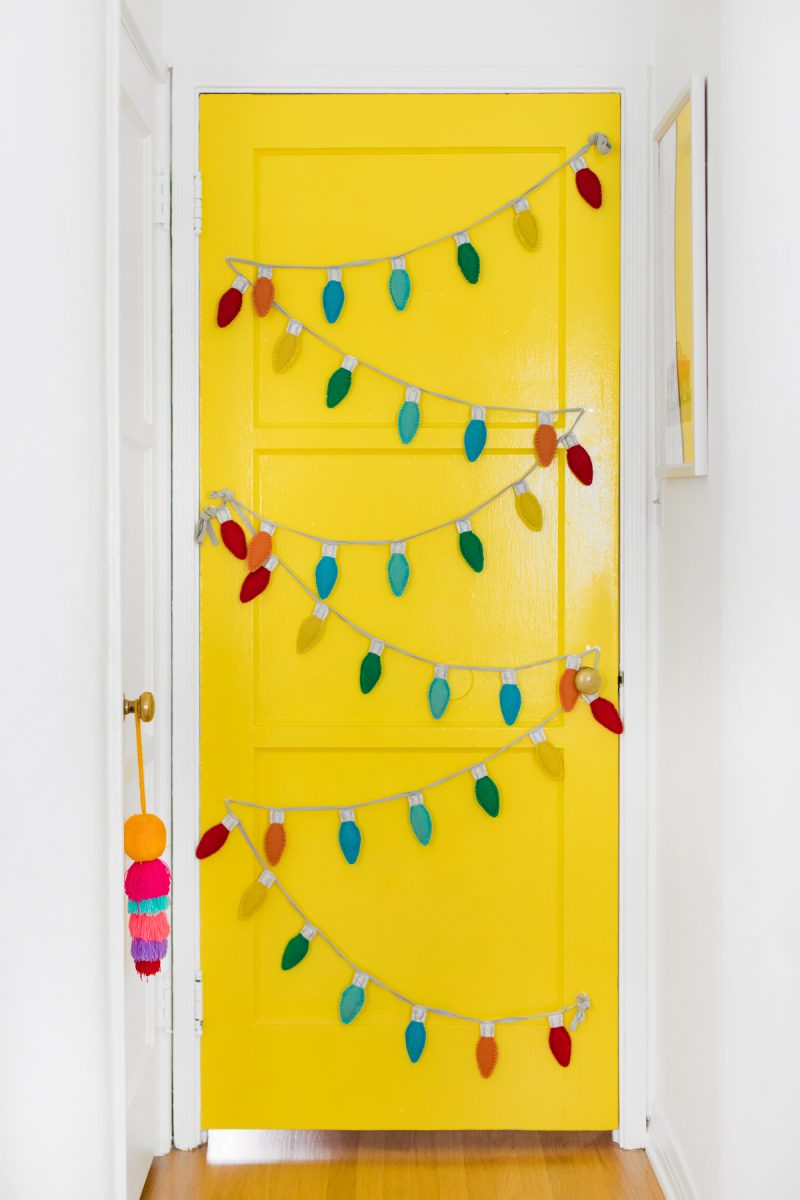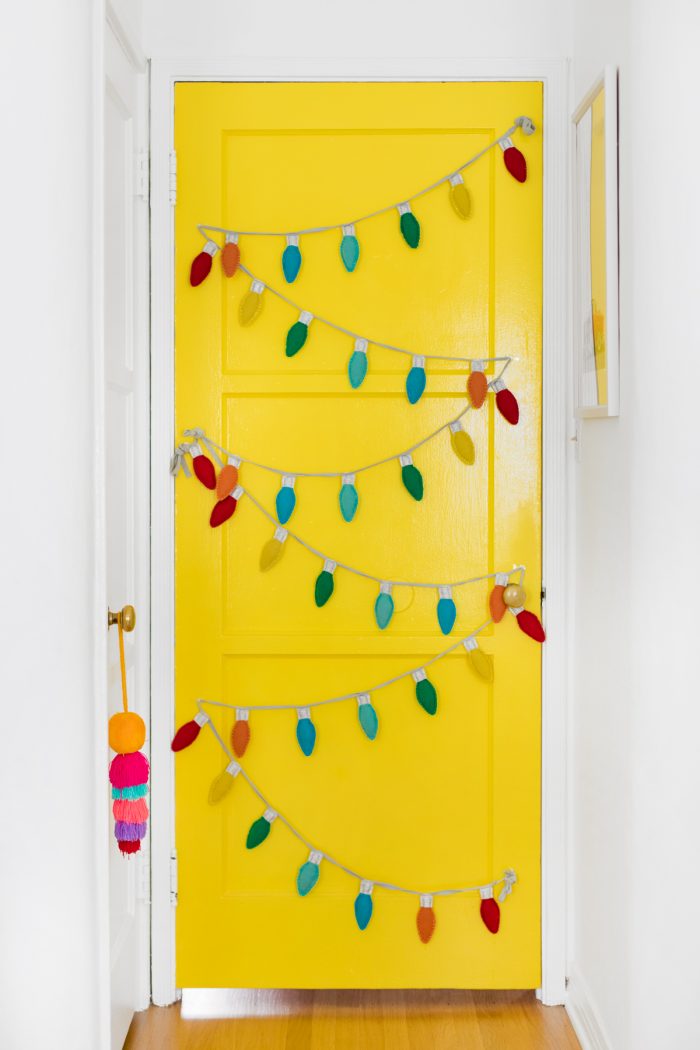 Top and Bottom Photo by Jeff Mindell
I could add and add and add to this list. I just adore holiday decor!! Every year I say "I need more shelf space!" Ha!
Anything from this holiday home decor list that caught your eye!?